As we all know, hearing directly from the people who actually use EDA tools, people who are solving real world problems with the latest technologies are the best source of information. Thus EDA User group meetings are always first on my event list every year which brings us to Ansys Ideas.
Ansys User Group Meeting Features Technical Presentations from World's Leading Semiconductor, Electronic, and Photonic Companies

Join Ansys on November 30, 2023 for the IDEAS 2023 Digital Forum. With almost 30 technical presentations, keynote speakers, and panel discussions from some of the world's leading electronic and semiconductor design companies, IDEAS is one of the foremost technical showcases for the latest trends in semiconductors, electronics, and photonics.
IDEAS is Ansys' annual user group meeting for our semiconductors, electronics, and photonics customers and partners. This free, virtual event  brings together more than 1,000 professional attendees from around the world and serves as a global platform to explore limitless possibilities in the field of electronics industry. This digital conference provides case studies for artificial intelligence/machine learning (AI/ML), high-performance computing (HPC), telecommunications, low-power design, signoff voltage/timing analysis, and electromagnetic modeling.
All presentations are delivered by industrial production engineers actively working on some of the world's leading electronic design projects. Participants can delve into these insightful sessions and visualize intricate concepts, gaining a deep understanding of latest advancements in electronics and semiconductor industry. By joining the day of, you will have a unique opportunity to interact directly with presenters who will be available to answer questions from the audience.
In addition to Ansys customers, IDEAS also hosts contributions from our electronics design partners, including major EDA design tool suppliers. Ansys is committed to supporting open and extensible design platforms that enable designers to create customized solutions using the best technology from across the industry.
IDEAS 2022 featured technical speakers were: Nvidia, Qualcomm, AMD, Intel, Samsung, Meta, MediaTek, NXP, and more.
IDEAS 2023 will kick off with three executive keynote presentations.

Prith Banerjee, chief technology officer of Ansys, will give his perspective on the major trends and developments in electronic design today. Lalitha Immaneni, vice president of architecture, design, and technology solutions at Intel, will present her executive keynote of the latest semiconductor and packaging technologies from Intel. Murat Becer, vice president  of engineering for semiconductor products at Ansys, will deliver a technology keynote announcing the latest technology breakthroughs by Ansys.
Following the keynote speakers are multiple technical tracks with topics including:
Power integrity analysis and signoff.
3DIC and thermal analysis.
AI/ML for multiphysics convergence.
Early RTL power analysis, electromagnetic simulation, and modeling.
Photonic design.
The final agenda will be available on the registration page in the coming weeks. Register now to reserve your seat and add IDEAS 2023 to your calendar.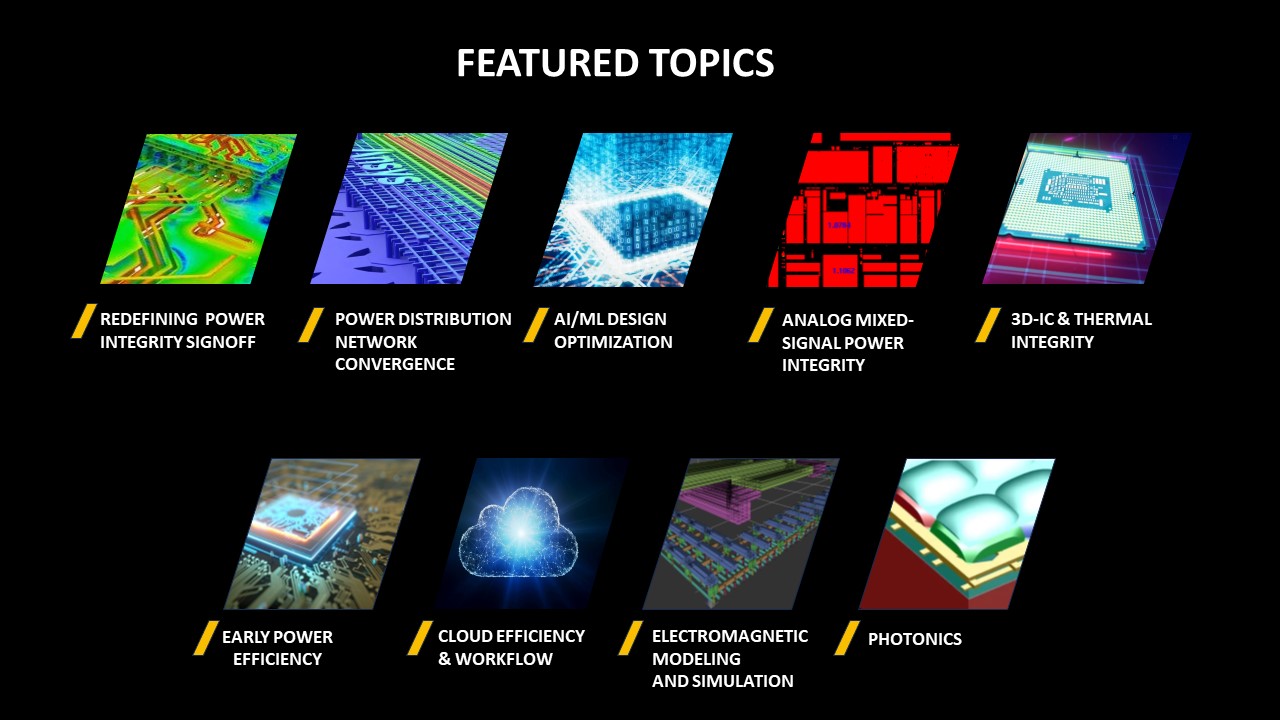 Also Read:
Ansys Revving up for Automotive and 3D-IC Multiphysics Signoff at DAC 2023
Keynote Sneak Peek: Ansys CEO Ajei Gopal at Samsung SAFE Forum 2023
Chiplet Q&A with John Lee of Ansys
Share this post via: