The old adage: "If it ain't broke, don't fix it," is as offensive to innovators as it is to grammarians. Just because something works well, doesn't mean it cannot work better. As times change and technology advances, you either move forward or get left behind.
If you haven't upgraded to the latest Ansys HFSS electromagnetic simulation software, you don't know what you're missing. Imagine if you could solve huge, complete electromagnetic designs while preserving the accuracy and reliability provided by HFSS. How will that change your design methodology? How much faster will you get to market? How much better products will you deliver?
Electromagnetic Simulation Evolves
The need for speed and capacity continues to increase significantly, and HFSS has kept pace throughout its three-decades plus history. Today, the evolution of hardware and its exponentially higher performance and design specifications has driven the need to solve staggeringly large and complex designs inconceivable only three years ago.
As simulation demands evolved, HFSS high-performance computing (HPC) technology has evolved right along with them to meet the demand. Desktop computers with multiple processors were introduced in the late 1990s. With this innovation, HFSS delivered Matrix Multiprocessing (MP) to enable HFSS users to simulate faster, driving faster time to market.
Next came the groundbreaking Domain Decomposition Method (DDM) technology in 2010. This allowed a single HFSS design to be solved in elastic hardware across distributed memory, resulting in an order of magnitude increase in problem size. As is always the case with HFSS, it was achieved in an uncompromised fashion with respect to solving a fully coupled electromagnetic system matrix. Beware of other solutions claiming parallel DDM, as they could be secretly coupling the so-called "domains" via internal ports and thereby risking the rigor and accuracy needed for cutting edge designs. If they are only benchmarking simple transmission line centric models you should be curious and concerned.
Matrix multi-processing is not limited to a single machine. In 2015 HFSS distributed memory matrix (DMM) solver was introduced, providing access to more memory on elastic hardware without compromising the rigor. This enables the greatest accuracy, lowest noise floor and best efficiency for extremely large many-port models with uncompromised accuracy.
We continue to refine DMM in HFSS. As a result of continuous innovations such as HFSS Mesh Fusion introduced in 2020, the capacity increase in HFSS has been exponential, ranging from 10,000 unknowns in 1990 to over 800 million unknowns in 2022, and we anticipate crossing the 1B threshold soon.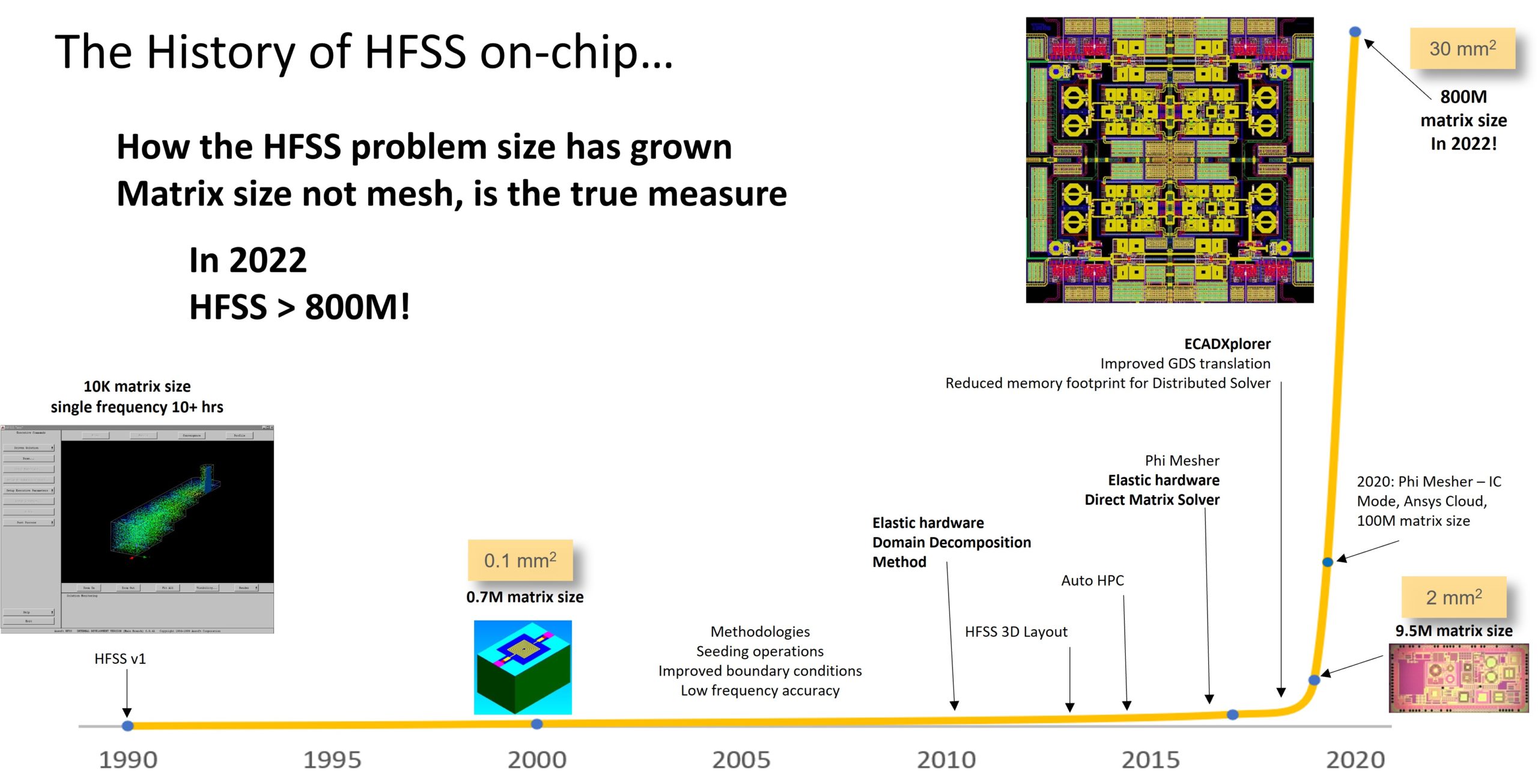 Figure 1 – the Evolution of HFSS Electromagnetic Simulation Capacity
Three recent innovations that contribute to such impressive speed boosts are IC Mode and meshing , a new distributed Mesh Fusion solver option in HFSS 3D Layout, and the integration of ECADXplorer capacity into 3D Layout, improving the capacity and ease-of-use for GDS based simulation flows.
We have also sped up the frequency sweeps. Introduced in the early 2000s, the Spectral Decomposition Method (SDM) allows the points in the frequency sweep to be solved in parallel on both shared and elastic hardware. Since SDM, we have continuously improved the algorithms and introduced new innovations, such as the S-Parameters Only (SPO) matrix solve. By providing a smaller memory point for frequency sweep points, we can achieve a speed up per every solution point. This memory reduction provides further payoff by enabling you to solve more frequency points in parallel with the freed-up memory, resulting in faster frequency sweeps without compromising accuracy.
Ansys continually innovates in HFSS. The technological breakthroughs of MP, SDM, DDM, DMM, and SPO along with Mesh Fusion demonstrate an Ansys commitment to continued improvement in capacity and performance, all without compromising accuracy. HFSS workflow and solver technology now enables massive system-scale capacity; IC plus package plus PCB, fully coupled and uncompromised, is now doable and routine. HFSS elastic compute solves problems eight times larger than just two years ago, and 40 times larger than the competition. Together, these leading capabilities in Computational Electromagnetic simulation are enabling today's most cutting-edge design work, ranging from 3D-IC to MIMO and phased antenna array designs for 5G/6G. This is in fact why top semiconductor companies universally rely on HFSS to verify their designs. If you haven't used the latest HFSS, you don't know what you're missing.
Come see the latest capabilities of HFSS in this webinar on March 3rd – Ansys 2023 R1: Ansys HFSS What's New | Ansys
Also Read:
IDEAS Online Technical Conference Features Intel, Qualcomm, Nvidia, IBM, Samsung, and More Discussing Chip Design Experiences
Whatever Happened to the Big 5G Airport Controversy? Plus A Look To The Future
Ansys' Emergence as a Tier 1 EDA Player— and What That Means for 3D-IC
Share this post via: