Optical engineers rely on Ansys SPEOS to deliver extreme product innovation — and NVIDIA dramatically accelerates the development cycle
Product autonomy, artificial intelligence, the Internet of Things (IoT) and other challenging trends are placing new demands on optical engineers in the automotive, aerospace and general lighting segments. Driverless cars, remotely controlled drones, heads-up displays and other futuristic product designs rely heavily on optics. In general lighting applications, optics engineers are focusing on new applications for LED, increased levels of optical energy efficiency, better lighting appearance and smart functionality.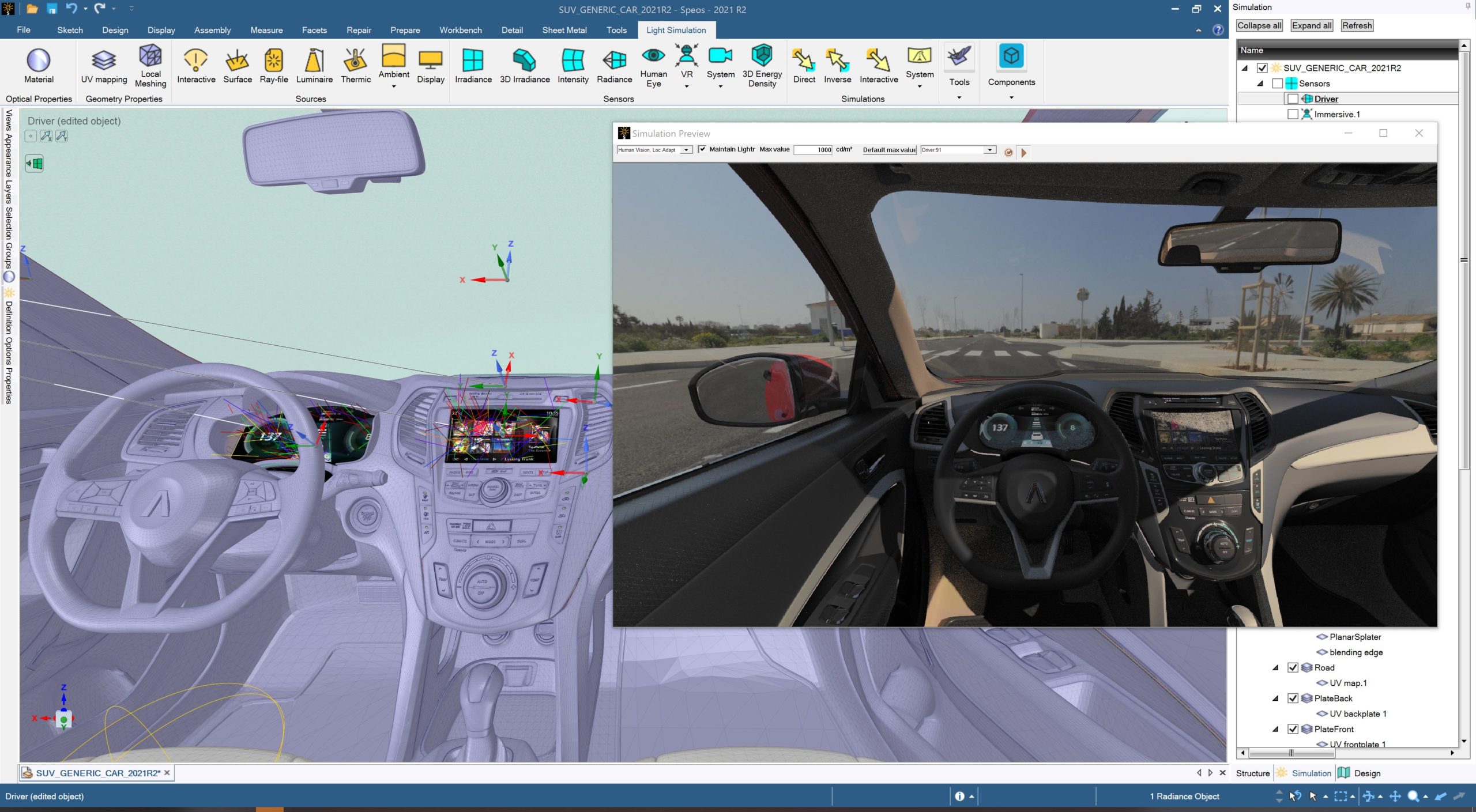 As they work to develop next-generation sensors, controls and other innovations that meet urgent market needs, optical engineers can't afford to invest time in extensive physical testing and prototypes. Instead, they rely on industry-leading SPEOS simulation software from Ansys, which allows them to design lighting solutions and verify their performance in a low-cost, risk-free virtual design space. Via SPEOS, optical engineers ask what-if questions and test their out-of-the-box ideas without the time and costs incurred in physical prototype builds.
With SPEOS, optics product developers can customize their designs for critical performance parameters such as visibility, legibility, reflection and light propagation at an early stage, saving time and costs. SPEOS offers Live Preview, a unique feature that depicts the proposed lighting design under real-world conditions. Optical engineers easily and iteratively adjust the design in this simulated environment until it meets their expectations.
Ansys and NVIDIA: Combined Industry Leadership
SPEOS is the gold standard for optical simulation, delivering incredibly accurate results ― but these simulations involve large and complex numerical computations. Optical phenomena such as glare, reflection and fog are physically and mathematically complicated, making them traditionally time-consuming to replicate and solve. Optical simulations also rely on very detailed graphics that accurately capture the unique physical properties of light.
Through a collaboration with NVIDIA, Ansys SPEOS users can now achieve a 2x to 3x acceleration in their optical simulation run times, compared to previous generations of GPUs. Using NVIDIA Ampere architecture GPUs, optical engineers can access the processing speed and power of a high-performance computing (HPC) cluster, right on their desktops. Complex optics problems that used to take weeks to solve can now be solved in mere hours or even minutes.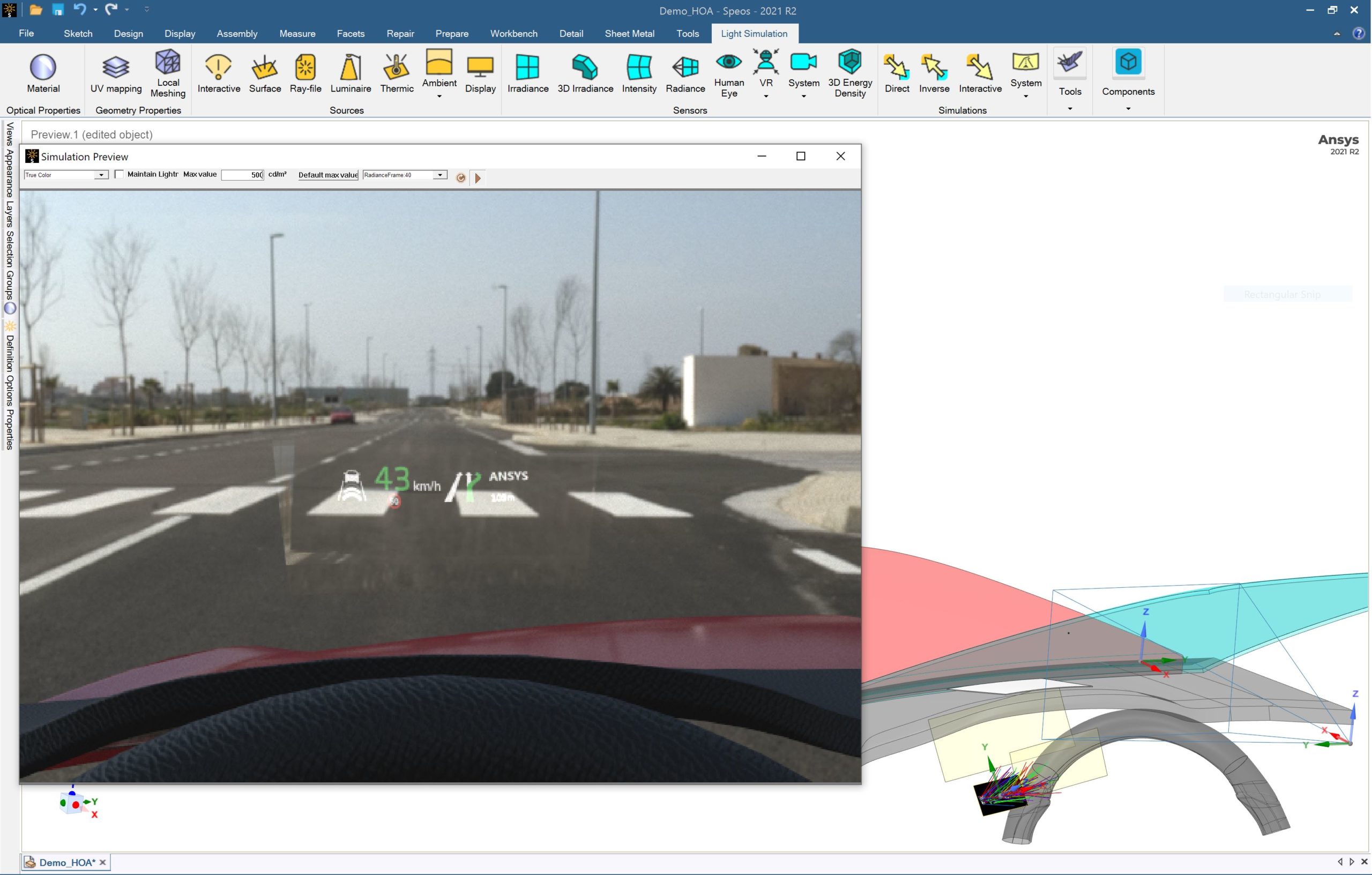 Because NVIDIA RTX technology is extremely compatible with the requirements of simulation — for example, by supporting accurate ray tracing and parallel processing ― Ansys SPEOS users have access to new computing resources and methods that greatly surpass their traditional ways of working. They can meet customer demands for extreme development speed and optics innovation, while also maintaining a high degree of confidence in their designs. They protect profit margins by working more efficiently, amplifying human resources, and minimizing the need for physical tests and prototypes.
NVIDIA provides advanced tools to maximize the potential of its GPUs. Adapting SPEOS Live Preview to NVIDIA OptiX 7.1 libraries has significantly boosted simulation performance, without compromising accuracy, while also future-proofing the solution so that it remains fully optimized on the new generation of NVIDIA Ampere GPUs. Every bit of silicon is used, and the new NVIDIA RTX A6000 delivers twice the simulation speed of its predecessor.
A Case in Point: Solving Complex Problems Quickly

As one example, SPEOS and NVIDIA technology make it possible for optical engineers to quickly and accurately solve highly complex problems related to designing automotive interiors. As car interiors include more optics components, engineers must carefully balance comfort and aesthetics with uncompromising vehicle safety, while also considering cost control.
Communication and infotainment optics, including advanced heads-up displays, must be readable in all lighting situations, whether daytime or nighttime. Ghosting, reflection and other optical phenomena must be understood and managed. Modern "mood-lighting" systems that distinguish today's luxury cars must be simultaneously designed for perceived quality, aesthetics, safety and mass production costs. The engineering challenge doesn't end with the optics themselves; for instance, engineers must also consider that certain dashboard materials might cause a veiling reflection in the interior of the windshield, interfering with the driver's sightlines.
All of these aspects require a true-to-life simulation that covers energy propagation, spectral light definition and polarization, so that engineers can confidently validate their design choices. SPEOS is designed to manage all these complex design considerations with just a single click — and NVIDIA delivers the solution in seconds, allowing engineers to leverage the full power of SPEOS to explore new optical solutions and experiment with innovative designs.
Illuminating the Possibilities
Today, optical engineers are working on truly groundbreaking innovations with the potential to impact millions of people in their everyday lives. Ansys SPEOS is critical to making these innovations possible. For example, optical simulations via SPEOS are ensuring that new intelligent automotive headlamps autonomously change their lighting properties to maximize safety under every weather condition, and that sensors on autonomous drones are properly interpreting light phenomena such as glare.
Benchmark Result Extract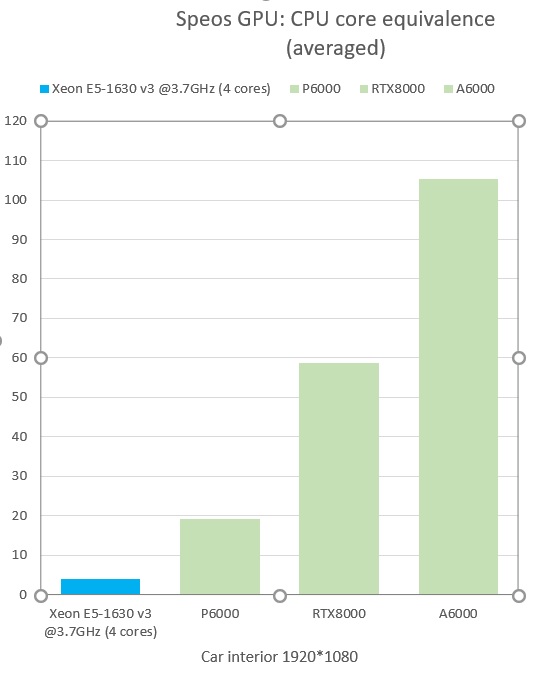 By enabling a fast, inexpensive and accurate live preview of real-world performance, SPEOS is bringing these and other advanced optics solutions to life by correctly predicting their performance at an early stage.
As Ansys continues to advance its state-of-the-art capabilities, computing demands grow larger and larger. Fortunately, NVIDIA's processing speed and power, along with its support for graphical accuracy, help Ansys users work quickly and confidently as they re-imagine many optical solutions and their applications. Together, Ansys and NVIDIA are illuminating incredible possibilities for the world's optics development teams.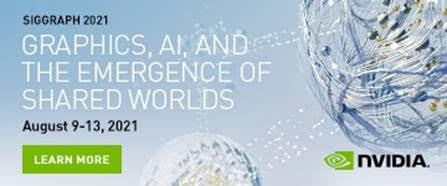 Also Read
There's No Such Thing as Ground (But Perhaps There's a Bob) Minimze Your Ports
Bouncing off the Walls – How Real-Time Radar is Accelerating the Development of Autonomous Vehicles
Share this post via: