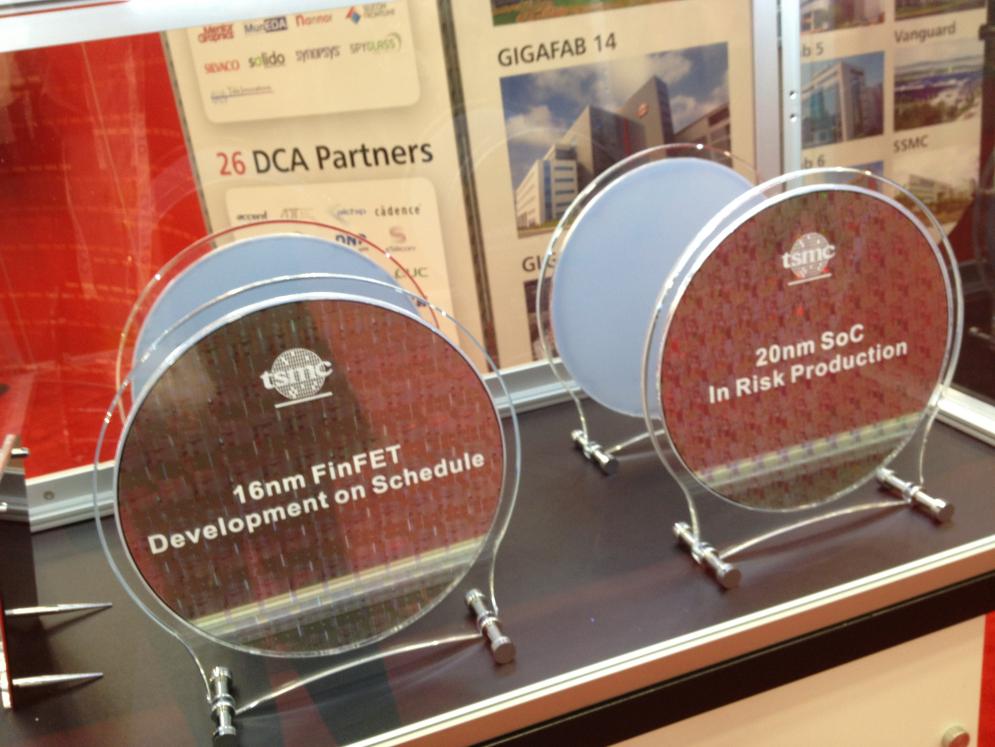 The power of the fabless semiconductor ecosystem never ceases to amaze me. On one hand you have the Intel backed press crowing about Intel stealing Altera from TSMC. On the other hand you have Xilinx and TSMC crowing about a new 'one-team' approach. If you are interested in the real story you've come to the right place.
"Altera's FPGAs using Intel 14 nm technology will enable customers to design with the most advanced, highest-performing FPGAs in the industry," said John Daane, president, CEO and chairman of Altera. "In addition, Altera gains a tremendous competitive advantage at the high end in that we are the only major FPGA company with access to this technology."
"I am extremely confident that our 'FinFast' collaboration with TSMC on 16-nanometer will bring the same leadership results that we enjoyed at previous advanced technologies," said Moshe Gavrielov, President and CEO of Xilinx. "We are committed to TSMC as the clear foundry leader in every dimension, from process technology to design enablement, service, support, quality, and delivery."
The one disadvantage of the fabless semiconductor ecosystem and crowd sourcing in general is that you are working with companies that also work with your competitors. That is certainly the case with TSMC since just about every fabless semiconductor company manufactures at TSMC and TSMC is bound by honor (The Trusted Technology and Capacity Provider) to provide a level playing field for all customers. The only thing worse would be if the company that manufactures your product competes directly with you, just ask Apple!
"We look forward to collaborating with Altera on manufacturing leading-edge FPGAs, leveraging Intel's leadership in process technology," said Brian Krzanich, chief operating officer, Intel. "Next-generation products from Altera require the highest performance and most power-efficient technology available, and Intel is well positioned to provide the most advanced offerings."
"We are committed to working with Xilinx to bring the industry's highest performance and highest integration programmable devices quickly to market," said Morris Chang, TSMC Chairman and CEO. "Together we will deliver world-class products on TSMC's 20SoC technology in 2013 and on 16FinFET technology in 2014."
This was certainly the case for Altera and Xilinx at TSMC. The flow of information and collaboration was definitely guarded knowing full well that any process improvement would benefit both companies. Altera moving to Intel changed that of course, a change for the better in regards to the greater good of the fabless semiconductor ecosystem. Putting the number one foundry (TSMC) in close collaboration with the number one provider of programmable technologies and devices (Xilinx) could be a serious game changer, absolutely. Look for a Xilinx flavored version of the 16nm process for higher performance applications like FPGAs, CPUs, and GPUs. Just my opinion of course.
Let's look at the FUD side of this:
Intel as a foundry is an unknown
How fast will Altera be able to build a competitive Intel based ecosystem?
Intel as an FPGA manufacturer is an unknown
Will Intel eat crow and sign an ARM Manufacturing deal? (ARM cores are big in the FPGA world)
Or will Intel force Atom on Altera?
What happens to the other Intel FPGA partners Tabula and Achronix?
I'm not questioning Altera's decision to partner with Intel. It was definitely the right thing to do given Xilinx seriously challenged them at 28nm and will again at 20nm. Competition fuels our industry and Intel/Altera are a competitive threat so it is for the greater good.
I do however question the Intel biased spin on the situation and the constant bashing of the fabless semiconductor ecosystem. My opinion, Intel will rue the day they openly attacked QCOM, ARM, TSMC, and the rest of the fabless crowd, believe it. Hey Mr. Intel, this is not the microprocessor world you have controlled since the beginning of time. You are not in Kansas anymore Dorothy.
lang: en_US
Share this post via: