About
TSMC pioneered the pure-play foundry business model when it was founded in 1987, and has been the world's largest dedicated semiconductor foundry ever since. The company supports a thriving ecosystem of global customers and partners with the industry's leading process technology and portfolio of design enablement solutions to unleash innovation for the global semiconductor industry.
TSMC serves its customers with annual capacity of about 12 million 12-inch equivalent wafers in 2019 from fabs in Taiwan, the United States, and China, and provides the broadest range of technologies from 0.5 micron plus all the way to foundry's most advanced processes, which is 7-nanometer today. TSMC is the first foundry to provide 7-nanometer production capabilities, and is headquartered in Hsinchu, Taiwan.
Reference: www.tsmc.com
History
Founded in Taiwan in 1987 by Morris Chang, TSMC was the world's first dedicated semiconductor foundry and has long been the leading company in its field. It is listed on both the Taiwan Stock Exchange (TWSE: 2330) and the New York Stock Exchange (NYSE: TSM). Mark Liu serves as Chairman and C. C. Wei serves as CEO and Vice Chairman.
Most of the leading fabless semiconductor companies such as Qualcomm, Nvidia, Advanced Micro Devices (AMD), MediaTek, Marvell and Broadcom Inc. are customers of TSMC, as well as emerging players such as Spectra7, Spreadtrum, AppliedMicro, Allwinner Technology and HiSilicon, and many smaller companies. Leading programmable logic device companies Xilinx and previously Altera also make or made use of TSMC's foundry services. Some integrated device manufacturers that have their own fabrication facilities like Intel, STMicroelectronics and Texas Instruments outsource some of their production to TSMC. At least one semiconductor company, LSI, re-sells TSMC wafers through its ASIC design services and design IP-portfolio.
The company has been increasing and upgrading its manufacturing capacity for most of its existence, although influenced by the demand cycles of the semiconductor industry. In 2011, the company planned to increase research and development expenditures by almost 39% to NT$50 billion in an effort to fend off growing competition. The company also planned to expand capacity by 30% in 2011 to meet strong market demand. In May 2014, TSMC's board of directors approved capital appropriations of US$568 million to establish, convert, and upgrade advanced technology capacity after the company forecast higher than expected demand. In August 2014, TSMC's board of directors approved additional capital appropriations of US$3.05 billion.
It was reported in 2011 that TSMC had begun trial production of the A5 SoC and A6 SoCs for Apple's iPad and iPhone devices. According to reports, as of May 2014, Apple is sourcing its new A8 and A8X SoCs from TSMC and later sourced the A9 SoC with both TSMC and Samsung (to increase volume for iPhone 6s launch) with the A9X being exclusively made by TSMC, thus resolving the issue of sourcing a chip in two different microarchitecture sizes. Apple has become TSMC's most important customer.
TSMC's market capitalization reached a value of NT$1.9 trillion (US$63.4 billion) in December 2010. It was ranked 70th in the FT Global 500 2013 list of the world's most highly valued companies with a capitalization of US$86.7 billion, while reaching US$110 billion in May 2014. In March 2017, TSMC's market capitalisation surpassed that of semiconductor giant Intel for the first time, hitting NT$5.14 trillion (US$168.4 billion), with Intel's at US$165.7 billion.
Reference: TSMC Wikipedia
2019 TSMC Technology Symposium Review
Each year, TSMC conducts two major customer events worldwide – the TSMC Technology Symposium in the Spring and the TSMC Open Innovation Platform Ecosystem Forum in the Fall. The Technology Symposium event was recently held in Santa Clara, CA, providing an extensive update on the status of advanced semiconductor and packaging technology development. This article briefly reviews the highlights of the semiconductor process presentations – a subsequent article will review the advanced packaging announcements.
First, some general items that might be of interest.
Longevity
TSMC was founded in 1987, and has been holding annual Technology Symposium events since 1994 – this was the 25th anniversary (which was highlighted prevalently throughout the Santa Clara Convention Center). "The first Silicon Valley symposium had less than 100 attendees – now, the attendance exceeds 2000.", according to Dave Keller, President and CEO of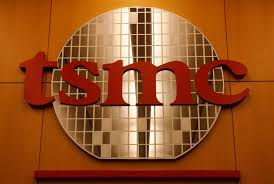 Share this post via: