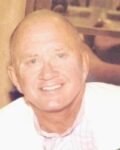 Don Brooks is well known to many long time semiconductor insiders, like myself, but most SemiWiki readers have probably never heard of him. Don is a semiconductor legend and here is his story. This will be in two parts since he had a big impact on the semiconductor industry and TSMC. From 1991 to 1997 Don served as President of TSMC and helped grow the nascent company into what it is today, the world's largest semiconductor foundry with a market capitalization of $500B.
Don Brooks passed away in 2013 and here is the story from his memorial. If you read between the lines you can get a real sense of who Don really was, a very intelligent, driven, semiconductor professional of the highest caliber, absolutely.
Don graduated from Sunset High School in 1957 and was a key player on their basketball team, which won the City Championship his senior year. Don attended Tarleton State College on a basketball scholarship his freshman year. He married his high school sweetheart in 1958 and enrolled in SMU under a co-op program with Texas Instruments.
He happened to be assigned to TI's Research Lab during a time when Jack Kilby invented/developed the integrated circuit. Consequently, his entire 25-year career at TI focused on the commercialization and production of semiconductors. He rapidly rose through the ranks of TI's management and became the youngest man ever to be promoted to Senior Vice President at Texas Instruments. Under his leadership TI developed a reputation as the world's leading supplier of MOS memories.
In 1983 he became President & CEO of Fairchild Industries in Mountain View, CA. He founded KLM Capital in 1988 and served as its Chairman for years. Don joined TSMC as President in 1991. During his tenure as President, TSMC returned to profitability, and grew to become the world's largest independent semiconductor fabrication company.
Morris Chang, Founder and Chairman of TSMC had these words to say about Don's tenure as President of the Company "Since his arrival in 1991 Don Brooks has provided dramatic leadership that built TSMC into the world's most successful dedicated foundry". TSMC grew at an average annual rate of 54% over Don's time as President of the Company and achieved record profits.
Following TSMC, he was a board member of United Microelectronics Corporation of Taiwan (NYSE: UMC and TSE: 2303) and previously served as its President and co-Chief Executive Officer from 1997-1999. From what I understand, Morris Chang and Don had a disagreement (broken promise) and moving across the street to UMC was Don's way of resolving it.
In addition to Don's success as a senior executive, he also had significant success as a private investor including, but not limited to;
Don was the first outside investor in Silicon Labs (SLAB; NASDAQ) one of the premier success stories of the Austin high tech boom, and he was the first outside investor in Broadcom (BRCM; NASDAQ) one of the most successful startup semiconductor companies of all time.
One thing that impresses me about Don and other semiconductor legends is their dedication to family. In my opinion, fifty plus year marriages show true character, compassion, and the ability to compromise. My father's parents were married for 72 years, I saw it first hand, something I aspire to.
There is a lot more to Don's TSMC story of course and that is what I will cover in Part II.
Also Read:
How Taiwan Saved the Semiconductor Industry
Morris Chang's Journey to Taiwan and TSMC
The First TSMC CEO James E. Dykes
Share this post via: