Flex Logix is a unique company. It is one of the few that supplies both FPGA and embedded FPGA technology based on a proprietary programmable interconnect that uses half the transistors and half the metal layers of traditional FPGA interconnect. Their architecture provides some rather significant advantages. I wrote about their ground-breaking InferX X1 technology here. The company is gaining significant momentum in high-growth markets such as AI inference. Their low power opens up a lot of possibilities at the edge. Recently, Flex Logix announced a $55 million oversubscribed Series D funding round. This is a significant round of investment and opens up new possibilities for the company. I spent some time with their CEO, Geoff Tate to get some of the backstory behind this round.  Read on to get the details about how Flex Logix closes $55M in Series D financing and accelerates AI inference and eFPGA adoption.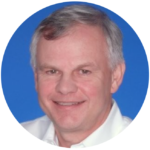 First, a bit about Geoff Tate. Geoff has a storied career in semiconductors. After getting an MBA from Harvard Business School, Geoff did a stint as senior VP of microprocessors and logic at AMD. He then went on to lead Rambus from four people and $2 million in equity to a NASDAQ IPO and a multi-billion dollar market cap as its CEO and chairman. After several more CEO, board and advisory roles he co-founded Flex Logix as their CEO. Geoff has a strong command of the semi market, its trends and customer needs. His significant achievements essentially all came together to develop new and innovative solutions at Flex Logix.
During my discussion with Geoff, he explained that this funding round gives Flex Logix significant flexibility on how to grow the company. The plan is to double in size over the next year or so, with about 80 precent of the resources going to support the inference market. Geoff was quick to point out that he's seeing substantial growth for the embedded FPGA product as well. This market seems to have reached something of a "tipping point", with more and more customers now ready to integrate embedded FPGA technology into their advanced SoCs. Data center, 5G and base station designs are all moving toward embedded FPGAs. Geoff explained that these applications have always used discrete FPGAs. Embedded FPGAs offer the opportunity to reduce cost and power, with power being a critical item for all these applications.
I asked Geoff what caused embedded FPGAs to finally start taking off. He reviewed three key developments:
1) Proof the technology works – the price of entry for pretty much any new technology
2) Validation in real applications by early adopters. In this case, it was folks like Sandia Labs, Boeing, Morning Core (Datung Telecom), and DARPA. There was a compelling need to develop a domestic supply of advanced chips with embedded FPGA technology and this work laid the foundation for what was to follow
3) A mainstream application that proves success in a high-volume application. Geoff cited Flex Logix's win at Dialog Semiconductor as a very high-volume application
With these three events the stage is now set for substantial growth in the adoption of embedded FPGA technology – watch this space. Of course, Flex Logix uses its embedded FPGA technology for its stand-alone chip products, so more proof there.
Back to some of the details of the funding round. Mithril Capital Management led the round with significant participation by existing investors Lux Capital, Eclipse Ventures and the Tate Family Trust. "We are impressed with the very high inference-throughput/$ architecture that Flex Logix has developed based on unique intellectual property that gives it a sustainable competitive advantage in a very high growth market," said Ajay Royan, managing general partner and founder of Mithril Capital Management.
I concluded my discussion with Geoff discussing what the future looked like. Geoff sees significant growth across many markets, from AI inference at the edge to programmable networks in data centers, wireless networks and more. Geoff explained that, if you look at all the current and future opportunities, Flex Logix is essentially in the reconfigurable computing business. This was a great insight. We ended our discussion on that note. Now you know some of the backstory that allows Flex Logix to Close $55M in Series D financing and accelerate AI inference and eFPGA adoption.
Share this post via: