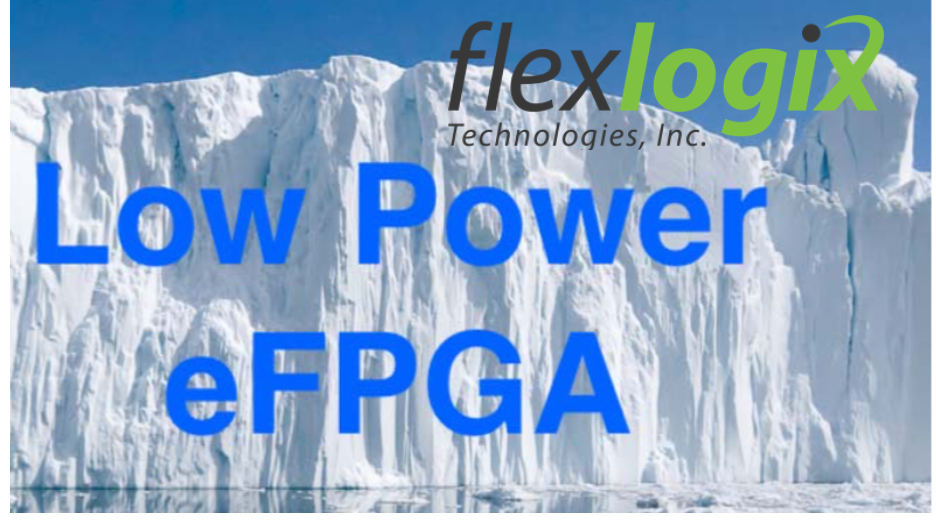 Embedded FPGA use is on the rise. The programmability offered by this kind of IP finds many applications in complex SoCs. There was a recent announcement that OpenFive had licensed Flex Logix's eFPGA to develop a low power communications SoC. The part required a large eFPGA. The news was reported on SemiWiki here. This announcement caught my attention for a number of reasons, so I did a little digging to find out more about how Flex Logix expands Its eFPGA footprint with a low power comms design win from OpenFive.
First, a summary of the announcement. The specifics are that OpenFive has licensed Flex Logix's EFLX® eFPGA for use in a low power communications SoC. The device is powerful and flexible enough to be used in data center and edge applications, for a mutual customer of OpenFive and Flex Logix. I found it interesting that the device could be used in the data center and the edge. That would need some investigation. The release points out that the EFLX eFPGA enables the development of communications ICs that are smaller, lighter and consume lower power than using traditional FPGAs. Integration wins.
Geoff Tate, the CEO of Flex Logix, made some comments in the release including, "Because our eFPGA can deliver significant improvements in performance, power and reconfigurability, we are seeing more opportunities to work with a premier custom silicon solution provider such as OpenFive."
Shafy Eltoukhy, the CEO of OpenFive, also made some comments including, "We're honored to have Flex Logix as an eFPGA partner, not only because their EFLX eFPGA offers density, performance and the ability to do large arrays, but also because the company has achieved many customer tape-outs in various applications including aerospace, communications ASICs and low power MCUs." It seems that Flex Logix has performance and popularity on their side.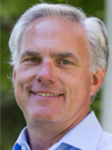 To probe further, I reached out to Andy Jaros, the VP of sales at Flex Logix. Andy has been with Flex Logix for five years. He has a rich career in complex IP deployment with stints at Synopsys, Virage Logic, ARC International, Arm and Motorola. Essentially, Andy has seen it all. I started by probing a bit about the dual use of the chip – data center and edge. It's usually one or the other. What's up with that? It turns out the combination of low power and high density offered by Flex Logix allows a large amount of (low power) programmable fabric on the chip to support a vast array of accelerators. This facilitates use in both the edge, where power is key and the data center, where performance is key. So, the frequency can be throttled up and down and allow multiple applications.
Next, we talked about trends for embedded FPGA use. Andy explained that Flex Logix has a strong aerospace and defense business. These folks were early adopters of embedded FPGAs. He sees the trend now moving to the commercial sector. The end customer requirement for an embedded FPGA for the OpenFive ASIC design is an example of that. As Andy said, end customer demand is the real indicator for any market adoption. BOM cost reduction is another driver for this trend – remove discrete FPGAs from the system and integrate them on the SoC.
As I was speaking with Andy, I realized embedded FPGA's are also a new approach to an old problem. Those who have been around a while will remember FPGA-to-ASIC conversion programs like Altera's HardCopy. These programs aimed to map a programmed FPGA design to a dedicated ASIC chip. The ability to put a "real" FPGA on the chip provides an interesting degree of freedom here. Andy pointed out while that was true, the ability to choose the processor type as well as configure the on-board programmable fabric gives the customer new levels of flexibility in their design process.
Another case where integration wins, and flexibility helps. The EFLX arrays are programmed using VHDL or Verilog. The EFLX Compiler takes the output of a synthesis tool such as Synopsys Synplify® and does packing, placement, routing, timing and bitstream generation. The bitstream, when loaded into the array, programs it to execute the desired RTL.  You can learn more about Flex Logix family programmable products on their website here. After my discussion with Andy, I became a believer. Flex Logix does expand its eFPGA footprint with a low power comms design win from OpenFive.
Share this post via: