Facing rapidly growing challenges in getting to respectable coverage, designers have been turning more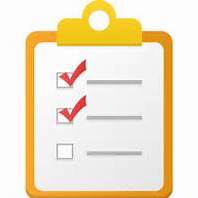 and more to formal verification, not just to plug gaps but increasingly to take over verification of significant components of the testplan. Which is great, but at the end of the day any approach to verification must be measured against its contribution to coverage and most of us wrestle with how to do that for formal.
REGISTER HERE for Webinar on Tuesday April 25th at 10am PDT
We know that when we test formally we ensure a very good check mark for that particular feature but how can we factor that into overall coverage and how does that relate to the coverage we best understand – simulation-based coverage? A disciplined engineering management approach to verification signoff must answer this question for formal investment on a design to ensure that effort adds up to more than a disaggregated set of point proofs.
Synopsys aims to answer that need in this webinar, providing ways to quantify formal coverage and particularly answering questions on how much of a design is covered by checkers and how much by full proofs, where design constraints might be unnecessarily limiting coverage and how to address coverage questions for inconclusive proofs.
Web event: Boosting Confidence in Property Verification Results with VC Formal
Date: April 25, 2017
Time:10:00 AM PDT
Duration: 60 minutes
Formal Property verification is gaining a lot of traction in recent years due to a) An ever-increasing challenge to verify all possible corner-case behaviors and b) Industry adoption/acknowledgement of the power of assertion based verification.
The user base for property verification is not limited to a handful of formal experts but has extended to the realm of simulation-based verification users and designers. This increase in a rather diverse user base puts the spotlight on the most fundamental, "must-have" requirement for every verification engineer/manager — "How does one measure or quantify formal verification?" – A question answered with simulation-based verification using coverage metrics.
In this webinar, we will showcase VC Formal's capabilities, which include allowing users to quantify formal progress at a granular level, in order to address the 4 basic questions leading to formal signoff:

How much of my design is covered by the list of checkers?

Is my formal test bench over constrained?

Are proof depths from inconclusive results good enough to catch potential design bugs?

Do the full proofs cover the design logic that was intended to cover?
We will rely on existing simulation based verification coverage targets ie: line coverage, condition coverage, FSM coverage, to measure the RTL targets that are hit based upon the formal test bench.
Speakers: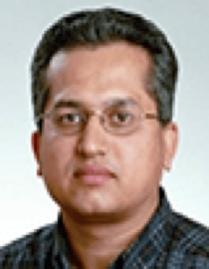 Kiran Vittal
Product Marketing Director, Verification Group
Kiran Vittal is a product marketing director at Synopsys, with 25 years of experience in EDA and semiconductor design. Prior to joining Synopsys, Kiran held product marketing, field applications and engineering positions at Atrenta, ViewLogic, and Mentor Graphics. He holds a MBA from Santa Clara University and a Bachelors in Electronics Engineering from India.

Abhishek Muchandikar
Staff Corporate Applications Engineer, Synopsys Verification Group
Abhishek Muchandikar is a Staff Corporate Applications Engineer in Synopsys' Verification Group. He has over 11 years of experience in the verification domain having worked upon formal and simulation based methodologies. He has previously worked on software telecom protocols. He holds a Master's Degree in Microelectronics from Victoria University, Melbourne, Australia
Share this post via: