Podcast EP178: An Overview of Advanced Power Optimization at Synopsys with William Ruby
Dan is joined by William Ruby, director of product management for Synopsys Power Analysis products. He has extensive experience in the area of low-power IC design and design methodology, and has held senior engineering and product marketing positions with Cadence, ANSYS, Intel, and Siemens. He also has a patent in high-speed cache memory design.
Dan explores new approaches to power analysis and power optimization with William, who explains strategies for increasing accuracy of early power analysis, when there is more opportunity to optimize the design. Enhanced modeling techniques and new approaches to computing power are discussed. The benefits of emulation for workload-based power analysis are also explored.
The views, thoughts, and opinions expressed in these podcasts belong solely to the speaker, and not to the speaker's employer, organization, committee or any other group or individual.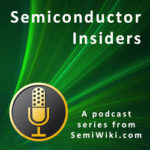 Share this post via:
---