Podcast EP188: The New Demands for Memory Design and the Synopsys Approach with Anand Thiruvengadam
Dan is joined by Anand Thiruvengadam, director of product and business management and head of the Solutions and Go-to-Market functions for the memory market segment at Synopsys.
Anand discusses the substantial demands experienced by memory designers due to trends such as big data analytics. He describes how these demands impact the design flow both during the design phase as well as after tapeout, creating a full silicon lifecycle management requirement, New effects that must be modeled such as aging and radiation are also discussed.
Against this backdrop Anand outlines the full-stack approach Synopsys has taken to address these design challenges. The company-wide focus on memory design as well as the addition of new AI techniques are presented.
The views, thoughts, and opinions expressed in these podcasts belong solely to the speaker, and not to the speaker's employer, organization, committee or any other group or individual.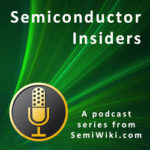 Share this post via:
---