Podcast EP169: How Are the Standards for the Terabit Era Defined?
Dan is joined by Priyank Shukla of Synopsys and Kent Lusted of Intel.
Priyank Shukla is a Sr. Staff Product Manager for the Synopsys High-Speed SerDes IP portfolio. He has broad experience in analog, mixed-signal design with strong focus on high performance compute, mobile and automotive SoCs.
Kent Lusted is a Principal Engineer focused on Ethernet PHY Standards within Intel's Network and Edge Group. Since 2012, he has been an active contributor and member of the IEEE 802.3 standards development leadership team. He continues to work closely with Intel Ethernet PHY debug teams to improve the interoperability of the many generations of SERDES products (10 Gbps, 25 Gbps, 50 Gbps and beyond). He is currently the electrical track leader of the IEEE P802.3df 400 Gb/s and 800 Gb/s Ethernet Task Force as well as the electrical track leader of the IEEE P802.3dj 200 Gb/s, 400 Gb/s, 800 Gb/s, and 1.6 Tb/s Ethernet Task Force.
Dan explores the process of developing high-performance Internet standards and supporting those standards with compliant IP. The relationships between the IEEE and other related communication standards are discussed. The complex, interdependent process of developing and validating new products against emerging standards is explored.
The views, thoughts, and opinions expressed in these podcasts belong solely to the speaker, and not to the speaker's employer, organization, committee or any other group or individual.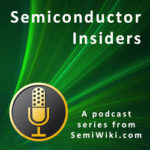 Share this post via:
---