Podcast EP171: A Discussion of an EDA Revenue Milestone and the Upcoming DAC with Wally Rhines
Dan is joined by Dr. Walden Rhines to discuss the Q1 2023 Electronic Design Market Data report that was just released. SEMI and the Electronic System Design Alliance collect data from almost all of the electronic design automation companies in the world and compile it by product category and region of the world where the sales occurred. It's the most reliable data for the EDA industry and provides insight into what design tools and IP are in highest demand around the world.
In this spirited and far-reaching discussion, Dan explores the anatomy of the Electronic Design Market Data report with Wally. An all-time quarterly revenue record of $4B was posted for Q1 2023. Almost all product categories saw a healthy 15 – 25 percent increase, with PCB leading the pack. Oddly, there is one category that posted flat revenue for the quarter. In terms of regional performance, Europe led the way. Asia Pac showed very mixed results. All these points are discussed by Wally.
The upcoming DAC was also touched on. Wally will be on a panel with Joe Costello – all questions fair game. Wally will also deliver the main keynote on Wednesday to discuss taking AI to the next level. These are must-see events.
The views, thoughts, and opinions expressed in these podcasts belong solely to the speaker, and not to the speaker's employer, organization, committee or any other group or individual.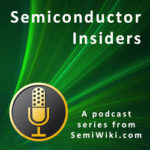 Share this post via:
---