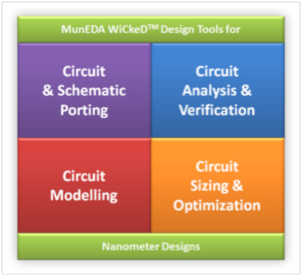 In 2002, MunEDA was launched under the guidance of EDA academic veterans and IEEE fellows Prof. Kurt Antreich and Prof. Helmut Gräb (TUM Munich Technical University ) which represented 20 plus years of EDA research and experience. All MunEDA tools are combined in a tool suite called WiCkeD[SUP]TM[/SUP]. The tool suite brand was derived from the powerful WCD Worst Case Distance algorithm that is used in MunEDA tools for circuit design analysis and optimization.
In 2002, the portfolio of MunEDA tools limited to some methods for circuit analysis and optimization of smaller blocks such as OpAmps, Bandgaps or similar analog circuits. The most advanced process technologies of at that time was 90nm with 65nm coming up on deck. Monte-Carlo as yield analysis method was in its infancy and rarely utilized. Driven by global customers such as Infineon, Samsung, STMicroelectronics, Altera, SKHynix and others MunEDA would enhance and apply its outstanding algorithms into leading-edge circuit design areas such as wireless, IP and memory design.
In 2005, MunEDA published its new RSM (Response Surface Model) Circuit Modeling tools that can be used to model larger blocks to combine transistor-level and system-level simulation and speed up the design verification time and effort. This method has been adopted by customers such as ST for PLL design acceleration.

In 2006, MunEDA started to have annual MUGM MunEDA User Group Meetings where MunEDA customers and partners present their MunEDA related experiences with design and tape-out cases. In addition, MunEDA also has hosted annual global MTF (MunEDA Technical Forums) and has reached nearly 1000 attendees.
More than 200 technical papers have been published at MunEDA conferences since the 2006 inception of MUGM.
In 2008, MunEDA enhanced their tool flow with MTB Multi-Testbench-Capabilities that enables to use WiCkeD for larger and multi-project designs.
In 2010, MunEDA published the new schematic migration tool SPT for automated design porting and migration of existing IP between different foundry process technologies. This tool has been developed in collaboration of MunEDA's foundry partner TSMC and is since in use with numerous MunEDA customers and partners worldwide.
In 2012 MunEDA enhanced all MunEDA tools and solutions to be used with discrete circuit analysis and optimization for latest FinFET, FDSOI and BiCMOS process technology. In the same year MunEDA received the EDA Achievement Award 2012 from edacentrum.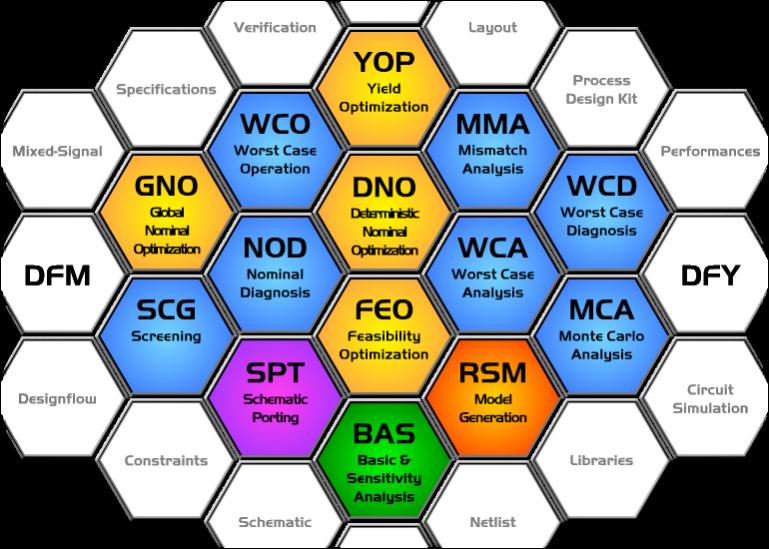 In 2013, the WiCkeD tool suite was joined by a new enhancement of reliability and aging effects. It the MunEDA's corporate edict to continuously meet the challenges of design and automation required by our existing customers and the new customers we look forward to meeting and serving.
Of course MunEDA will be at DAC. They will be in booth 2213. MunEDA's website is here.
Webinar on Full-Custom Low Power Design Methodology
Share this post via: