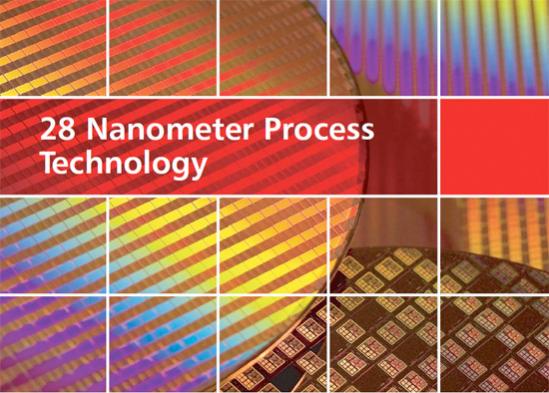 TSMC has a lot of capacity. Not just that, it has a lot more under construction. It currently has 3 300mm Gigafabs, fabs 12,14 and 15 (there doesn't seem to be a 13). This morning, Dr Wang, who is TSMC's VP of 300mm operations told us about the expansion plans. Currently fab 15 phase 3 and 4, and fab 12 phase 3 are to be ramped this year. Four more phases are under construction. Fab 14 phases 5, 6 and 7. And fab 12 phase 7. TSMC used to construct roughly one phase per year, now it builds 3. With all this capacity the will ramp to 13.5M wafers (8″ equivalents). Capacity in advanced nodes will double in advanced nodes (sub 45nm).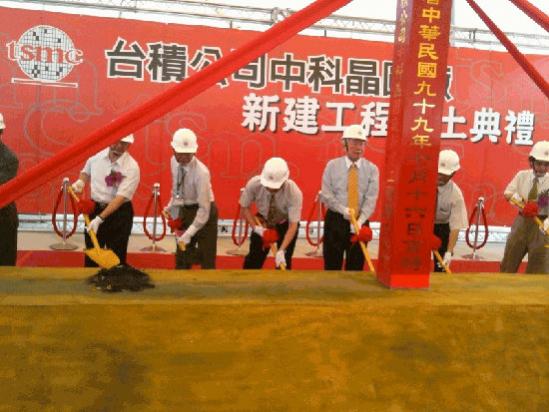 The ramp of 28nm into volume production was the fastest TSMC has ever done. 20nm/16nm will ramp even faster. Of course this is driven partially by the steep ramps and short product cycles of the mobile industry. Fabs 12/14 have thousands of engineers already preparing for that ramp.
Here is how 28nm ramped. In June 2010 fab 15 was a muddy field in Taichung. For 12 months the building and clean rooms were created. In another 10 months equipment move in and qualification took place. 22 months after breaking ground phases 1 and 2 of fab 15 started production output, TSMC's first 28nm volume fab (of course there is a technology development research fab where the process was developed but that has very limited capacity).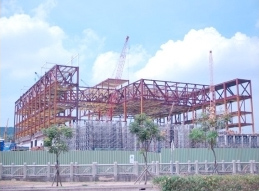 You may have heard that TSMC had capacity problems at 28nm and this is true. But it is not true due to yield or capacity problems, it is entirely due to the major recession scaring off all the chip vendors and having them forecast a major drop in volume. But electronics is flying off shelves and so it turned out that by putting capacity in place for forecast demand there was not enough capacity for actual demand. More capacity is going in since phases 3 and 4 start next month which will take Fab 15 from 50,000 wafers per month to 100,000 wafers per month.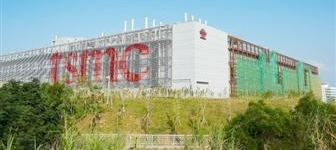 In Q1 2012 when the first two phases of fab 15 were nearing completion, production volume was zero wafers. By Q4 the fab was fully ramped to its 50,000 wafers/month capacity. So the answer to the question in the title is about 30 months from muddy field to full volume ramp complete.
It was even more of a challenge than it sounds in some ways. It was a new site (TSMC's first fab there), a new team and a new technology.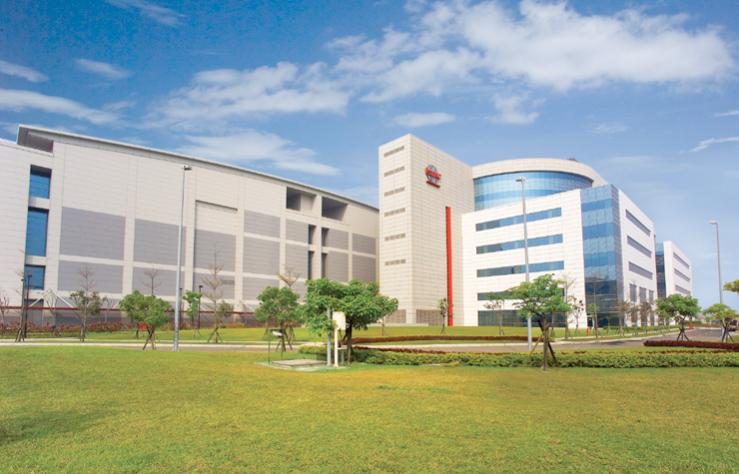 Dr Wang went on to talk a bit about TSMC's plans for 450mm wafers. Or rather the whole industry's. The Global 450 Consortium was founded in March last year in Albany NY. TSMC is actually the general manager. The semiconductor equipment industry is moving forward with some prototypes now available.
From a technical point of view it looks like production tools should be available early in 2016 for everything except EUV. He has that in mass production in 2018. TSMC will build a pilot line in 2016-17 and ramp production after that, either on 10mm or 7mm depending on detailed timing of when equipment is really available in production volumes.
And yes, I know the last picture is actually fab 14. Even TSMC doesn't seem to have a photo of fab 15 in its press photogallery.

Share this post via: