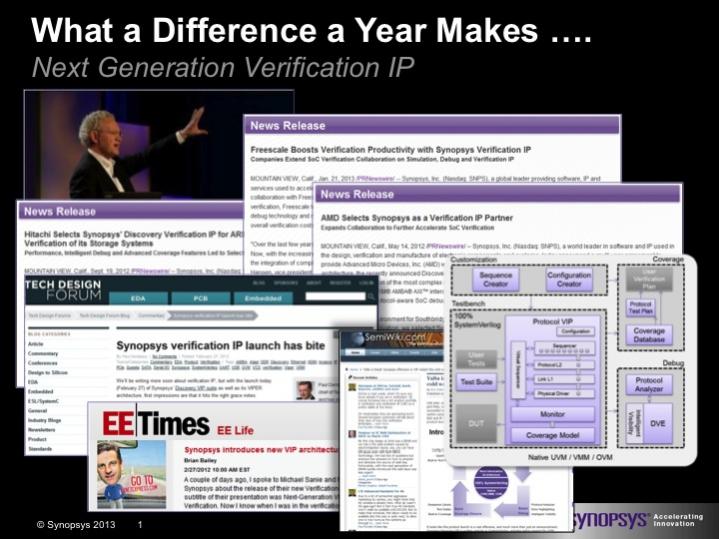 I met Mike Sanie around DVCon time and planned to write a blog about the one year anniversary of Synopsys Discovery VIP which was announced during Aart's keynote at DVCon in 2012. Eric covered it for SemiWiki here. But Synopsys had other stuff they wanted me to blog about and so it is a couple of months late. The 14th month anniversary isn't quite so compelling and anniversary.
At DVCon this year they actually had a VIP anniversary party, with Don McMillan (who I knew back when used to be a designer at VLSI Technology back before he became a full-time comedian) and Scott Meltzer and Katrine (and my claim to fame there is that I was the first person to hire Scott for DAC when I was at VaST; he has a degree in computer science from Berkeley before/during he became a full-time performer, so he could actually run the demos himself).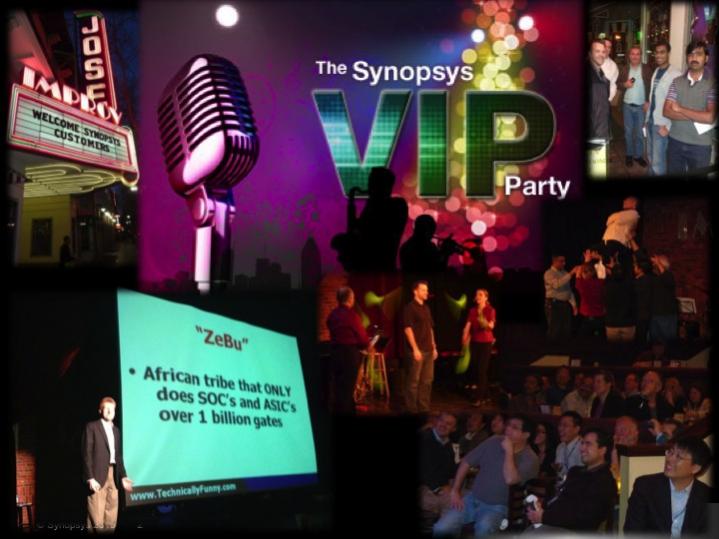 Synopsys created their VIP portfolio since their previous generation was running out of steam and wasn't written to any sort of uniform standards and so had challenges with performance, debug and coverage. The new generation was all written in SystemVerilog with native-compiled (no wrappers) UVM/VMM/OVM and is much higher performance, 3-6X faster than the old stuff.
There was additional innovation in protocol-aware debug and coverage which I wrote about last year here when it was integrated with SpringSoft's Verdi. Of course since then, Synopsys acquired SpringSoft.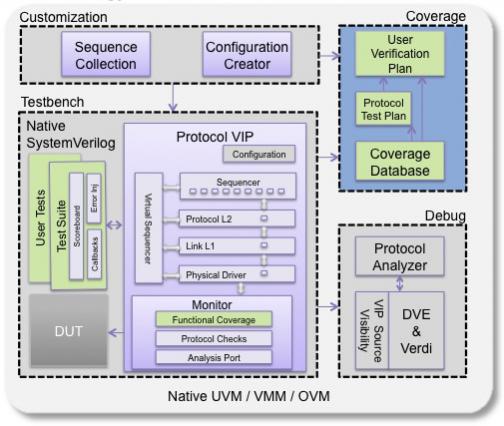 The release was generally received by both the press (Eric's blog is very positive, for example) and the verification experts in customer companies. This has resulted in several technical wins at major accounts against entrenched competition. There are lots of press releases announcing some of these on the Synopsys website if you are into that sort of thing. Personally, I'm not. I've been in marketing and know how to turn the meat-grinder handle to get quotes to come out the other end and so I pretty much ignore most of any press release other than the basic facts of the announcement. But AMD, Cavium, Freescale, Qualcomm, Broadcom and more are using it.
It is now 14 months later and with a broad portfolio of verification IP this is one of the (if not 'the') fastest growing product lines in Synopsys.
Share this post via: