I've been attending DAC since the late 1980's and can tell you that it's an annual highlight for me and anyone else interested in the EDA, IP and semiconductor industries. Where else can you see most of the big and little vendors of EDA software, semiconductor IP and foundries in one place? I recently blogged about the DAC keynote speakers, and then there's the rich experience of the pavilion presentations. So you'd like to go to DAC, but then the money issue comes up. Is it really worth all of that expense?
How about free attendance to DAC for all of these events:
Four Keynotes
175 Exhibits
World of IoT Exhibit

IP pavilion
Maker's market

Pavilion presentations

SKY Talks
Fireside CEO chats
Three teardowns
Industry panel discussions

Networking
Evening receptions
How can this be offered to us for free? Well, the people at ClioSoft really want you to attend so they are sponsoring your entrance for free as part of the 9th annual campaign – I LOVE DAC.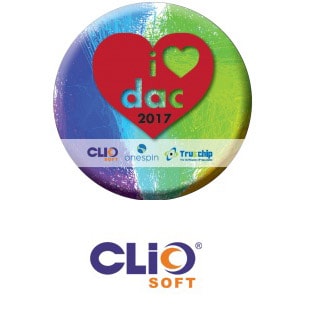 Well, what are you waiting for? Come join me and other SemiWiki bloggers and attend DAC in Austin from June 18-22. I'd love to meet you and hear your story, who knows, maybe you'll end up in one of my DAC blogs.
The only part that you are missing at DAC would be the technical proceedings
Free Registration
To follow through with this free deal you must register onlinebefore May 25, 2017.

About DAC
The Design Automation Conference (DAC) is recognized as the premier conference for design and automation of electronic systems. DAC offers outstanding training, education, exhibits and superb networking opportunities for designers, researchers, tool developers and vendors.
Members are from a diverse worldwide community of more than 1,000 organizations that attend each year, represented by system designers and architects, logic and circuit designers, validation engineers, CAD managers, senior managers and executives, and researchers and academicians from leading universities.
Close to 300 technical presentations and sessions are selected by a committee of electronic design experts offer information on recent developments and trends, management practices and new products, methodologies and technologies.
A highlight of DAC is its exhibition and suite area with approximately 200 of the leading and emerging companies in:
Electronic Design Automation (EDA)

Intellectual Property (IP)

Embedded Systems and Software

Internet of Things (IoT)

Design Services
The conference is sponsored by the Association for Computing Machinery (ACM), the Electronic Design Automation Consortium (EDA Consortium), and the Institute of Electrical and Electronics Engineers (IEEE), and is supported by ACM's Special Interest Group on Design Automation (SIGDA).
Also Read
CEO Interview: Srinath Anantharaman of ClioSoft
Qorvo Uses ClioSoft to Bring Design Data Management to RF Design
Share this post via: