ClioSoft was launched in 1997 by Srinath Anantharaman as a self-funded company, with the SOS design collaboration platform as its first product. The objective then, was to help manage front end flows for SoC designs. The SOS platform was later extended to incorporate analog and mixed-signal design flows wherever Cadence Virtuoso® was predominantly used. SOS is currently integrated with tools from Cadence®, Synopsys®, Mentor and Keysight Technologies®. ClioSoft also provides an enterprise IP management platform for design companies to easily create, publish and reuse their design IPs. Today ClioSoft, driven by the experience and innovation of a number of engineers, is the market leader for SoC design data and IP management solutions and the #1 choice for analog and mixed signal designers.
Collaborative ecosystem for faster SoC development
Design reuse within a company can be an elusive goal. Much like a mirage, solutions for design reuse appear on the horizon only to fade away quickly as designers start finding limitations when using it within their design environment. Unfortunately, with design reuse, there is no one-solution-fits-all. Any solution provided must be easy to adapt to the unique methodology requirements of their companies even as they change over time.
Given the globally competitive landscape and tight design schedules prevalent these days, IP/design reuse and effective team collaboration plays a crucial role in product success. IP selection therefore becomes a critical choice for taping out SoCs with minimal risk.
But where can you find all the IPs in your company? Should you reuse existing internal IPs or buy third-party IPs? Where do you find the internal IPs to use? Are these IPs qualified? Have they been taped out in any SoCs? What process node have they been taped out in? Which internal IPs are being used the most? Who are the users for this third-party IP? Are the third-party licenses being honored?
With a rigid solution, it becomes difficult to address the numerous nuances of design reuse. To add clarity to this conundrum and to make design reuse a reality, something must change!
SoC Design Management
SOS7 is the leading SoC design and IP management platform offering a comprehensive solution for SoC designers to manage their data from concept to tapeout.
The SOS7 design management platform provides:
Scalable & flexible platform, enabling a secure design environment
Revision control with release and derivative management
Integrations with tools from all major EDA vendors, providing flexibility to change EDA platforms without worrying about the underlying design management platform
Interfaces to issue tracking software
Optimize network storage without proprietary hardware or operating/file system changes
Facilitates design handoff & collaboration across multi-sites
Connectors to other software configuration tools such as Git, Subversion & Perforce
Multi-platform support – Linux, Windows, Cloud
SOS7 from ClioSoft is the #1 SoC design collaboration platform for analog design teams. It is integrated into analog design tools from all major electronic design automation (EDA) vendors, enabling design teams to build, collaborate and manage their designs or create derivatives from the EDA platform cockpit itself. Designers can effectively manage the different versions of schematics, layout and other associated cell views, PDKs, review the differences in schematic or layout and share their design data with other designers located either locally or across multiple sites.
SOS7 empowers design teams to easily create, publish and reference their analog IPs as well as define their own custom handshake protocols to manage complex design flows to improve designer productivity. SOS7 is an easy-to-use, easy-to-administer environment that offers the ability to customize individual requirements, support different work models and yield robust performance built for large design data sizes. In addition, its ability to optimize network storage usage makes SOS7 ideal for analog and mixed-signal designers.
SOS Digital is built on the powerful SOS7 design platform, to facilitate the requirements from digital designers, and provide them with an easy-to-use platform to manage their IPs and design data from concept to GDSII. Design engineers using SOS Digital can quickly set up and populate their workspaces with the project data from single or multiple repositories which may include design libraries, IPs, PDKs, documents, scripts, constraints, etc. It provides designers with a non-intrusive methodology to easily reference their IPs, branch at a file or directory level to create new variants, or manage their design handoffs between their teams for their complex flows. With ClioSoft's patented adapter, design teams can also choose to integrate their design tools with the SOS7 design management platform to ensure higher designer productivity.
SOS ADS from ClioSoft is the only SoC design management software for RF design teams using ADS from Keysight Technologies. It enables RF designers to work with other designers, located either locally or at remote design sites, to build and collaborate with other designers on the same design, from concept to GDSII. With the growing increase in RF design modules within an SoC design along with analog modules, SOS ADS makes it easy for designers to share design data with other tools such as Cadence® Virtuoso®.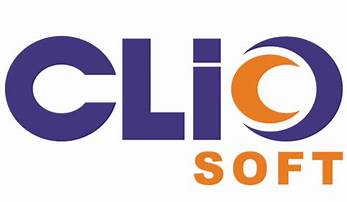 Share this post via: