During the day I do M&A work inside the semiconductor ecosystem and I have been part of more than a dozen acquisitions during my career so I know a good one when I see it and I see a great one with Keysight and Cliosoft, absolutely.
Cliosoft came to SemiWiki 12 years ago when we first went online so I know them quite well. With more than 400 customers, the depth of experience that comes with this company is incredible. Additionally, Cliosoft has always been vendor agnostic, working closely with the top three EDA companies, which made the acquisition even more interesting. With Keysight, there will be even deeper partnerships with the top EDA companies with the expanded flow integration of Cliosoft (SoS, Hub, VDD) and Keysight Pathwave Advanced Design System. Had one of the other EDA companies acquired Cliosoft that would not have been the case.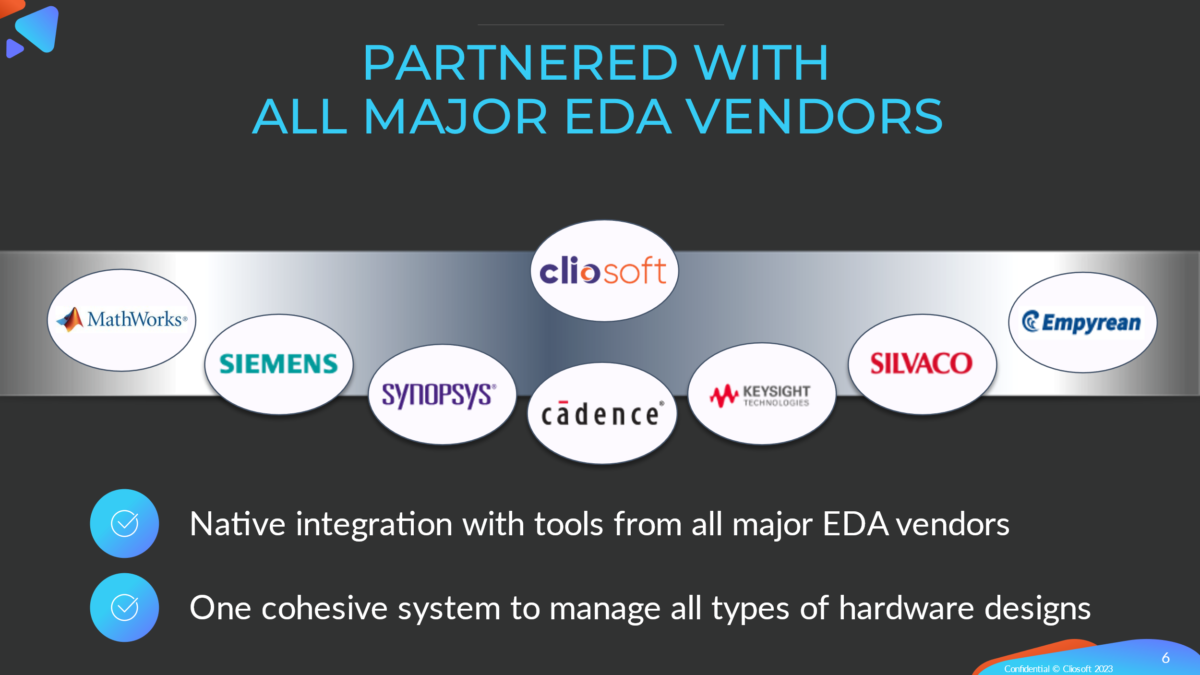 Srinath Anantharaman, Chief Executive Officer of Cliosoft, said: "Handling exponential growth in design data and maximizing IP reuse with interoperability across EDA vendor environments is a major challenge as we approach the time of 'More than Moore's law'. Keysight's broad industry leadership in applications like 5G and 6G communications, automotive, and aerospace and defense, makes Keysight uniquely positioned to realize the promise of connecting design, emulation, and test data in streamlined workflows that speed time-to-market. We are excited to join Keysight in raising engineering productivity to the next level and enabling our customers to digitally transform their development lifecycles and meet the challenges ahead."
Keysight came to SemiWiki last year and we have written about their tools in great detail. We also did a podcast with Niels Faché, Vice President and General Manager of Keysight EDA. For Keysight, Cliosoft brings strength to the Process and Data Management (PDM) side of the business which is a critical link between the physical systems integration and physical testing to the Digital Twin (design and simulation) side of the business. The result being improved automation and traceability for product implementation and production.
Niels Faché, Vice President and General Manager of Keysight EDA, said: "One of our top business priorities is creating digital, connected workflows from design to test that accelerate customers' digital transformation. We see a tremendous opportunity in the PDM space to leverage Cliosoft's current capabilities combined with our design-test solutions expertise. Adding PDM solutions to the portfolio is a natural progression of our open EDA interoperability strategy to deliver best-in-class tools and workflows in support of increasingly complicated product development lifecycles. Cliosoft offers proven software tools that enable product teams to perform data analytics and accelerate time to insight. The result of faster insight and greater reuse is improved productivity in the verification phase and shorter overall development cycles."
Bottom line: This is one to watch. Cliosoft was already a market leader and now they have the Keysight breadth of experience and strength of a world wide field sales and support channel. This is definitely one of the 1+1=3 acquisitions.
About Keysight Technologies
Keysight delivers advanced design and validation solutions that help accelerate innovation to connect and secure the world. Keysight's dedication to speed and precision extends to software-driven insights and analytics that bring tomorrow's technology products to market faster across the development lifecycle, in design simulation, prototype validation, automated software testing, manufacturing analysis, and network performance optimization and visibility in enterprise, service provider and cloud environments. Our customers span the worldwide communications and industrial ecosystems, aerospace and defense, automotive, energy, semiconductor and general electronics markets. Keysight generated revenues of $5.4B in fiscal year 2022. For more information about Keysight Technologies (NYSE: KEYS), visit us at www.keysight.com.
Additional information about Keysight Technologies is available in the newsroom at https://www.keysight.com/go/news and on Facebook, LinkedIn, Twitter and YouTube.
Also Read:
Cliosoft's Smart Storage Strategy for Better Workspace Management
Designing a ColdADC ASIC For Detecting Neutrinos
Big plans for state-of-the-art RF and microwave EDA
Higher-order QAM and smarter workflows in VSA 2023
Share this post via: