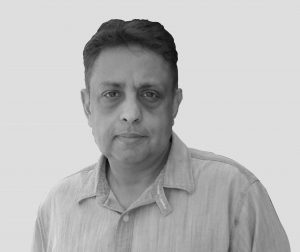 It will soon be 20 years since ClioSoft started its journey of selling design management software for the semiconductor industry. It was a slow start considering that designs were relatively small and only digital front-end designers had begun to realize the importance of version control and design management. With open source solutions available and design management deemed as a nice-to-have feature, it was a tough sell.
Fortunately the steady focus and persistence have paid off with rich dividends for ClioSoft. Today, with over 200+ customers all over the world, ClioSoft is the leader in design management from concept-to-silicon for all types of designs in the semiconductor industry.
I have known ClioSoft since 2011 as they were one of the first companies we worked with on SemiWiki. Srinath is an EDA pioneer with great vision and it is an honor to work with him, absolutely.
20 years is a long time in the industry. What factors do you think have been responsible for this remarkable growth?
We are essentially an engineering company focused on providing quality products. We relate to the pains felt by the engineers and try to solve their data management problems. But there are a number of factors, which have helped us grow. Some of them are:
Our products are reliable, easy to use and built primarily for designers.
Since we do not have any investors, we do not have to worry about meeting growth rates and sales targets. Instead we can focus on delivering a quality product and helping our customers succeed. We believe sales and growth are by products of this goal.
As a company, we are easy to work with and fully committed to providing excellent support. As a result of this EDA vendors prefer to partner with us and we have a lot of word-of-mouth as well as repeat customers..
Trust, credibility and integrity are core values, which form the DNA of ClioSoft. We do not oversell potential or existing customers about the availability or quality of any features. Simply put, we work with design teams to solve their problems.
We support small and big customers with equal urgency. Our goal is to provide quality support to all.
And lastly we play fair. At the end of the day, companies want a partner they can trust and in most cases, ClioSoft is that partner.
Most of ClioSoft customers seem to be doing analog/mixed signal designs. Does ClioSoft also support other types of designs such as digital and RF.
That is a misconception. ClioSoft's SOS design management platform supports all types of designs – Analog, Digital and RF. We initially started by evangelizing design management to digital designers. Soon thereafter we provided integrated design management for analog flows from Cadence[SUP]®[/SUP], Mentor Graphics and Synopsys[SUP]®[/SUP]. Thereafter Keysight Technologies (then Agilent) approached us to provide design management capabilities for their RF flow. We were the first company and probably still the only company to support RF designs. Since there was more demand from AMS designers, we have been a bit more focused on in this area.
ClioSoft's SOS® is perceived as a design management platform exclusively for the semiconductor industry. Why is that?
From a data management perspective, the requirement of analog, RF and digital designers is quite varied. Every type of designer uses distinctly different types of tools and has their own flow for designs. The requirements for digital designers and software engineers are somewhat similar since their code is text based. With text, it is easy to manage, check for differences between the versions or merge the differences. As a result, digital designers often use software configuration management systems such as Subversion or Git, which are popular with software engineers. But with analog and RF designs the design database is binary making it more difficult to manage. A number of factors such as the interdependencies between the various cell views and the design hierarchy needs to be considered while managing the various revisions of the design or checking for differences in the schematics or layout views. The size of the design data is also a big factor in managing designs and a company cannot afford to have everyone copying large amounts of project data into their work space due to the relatively high capital and management cost of network storage. The design management platform needs to be flexible and robust enough to manage the diverse needs of the designers without interfering with their complex flows or compromising on performance – remote or local.
Our tools are architected from the ground up to meet the requirements of these engineers and not a layer glued on to third party software configuration systems such as Git, Subversion or Perforce.
Your competition also targets ClioSoft as being a proprietary design management system. Any comments?
Isn't Perforce proprietary software too? We have always believed in owning the entire system as it enables us to provide solutions which best meet our customer needs. Any enhancement requests from our customers can be easily entertained and done in a timely manner. Owning the entire system also enables our solutions to be very robust and easy to use. We are not limited by the capabilities of a 3[SUP]rd[/SUP] party software that we do not control. If there is an issue the buck stops with us. We will not have to refer to or wait for the 3[SUP]rd[/SUP] party to provide a fix or enhancement. We also do not believe in holding the customer's data hostage. If for any reason the customer decides to stop using our design management solution we will provide read-only licenses in perpetuity so they can always have access to their data.
With the growing emphasis on IP, what is ClioSoft's perspective on design reuse and IP Management?
To meet the tight design schedules, design teams try to reuse IPs to the maximum extent possible. The growing use of third party IPs in todays SoCs, provides an additional overhead of managing costs and licensing liabilities. Internal IPs unfortunately do not get reused as much as one would like. This is due to a multitude of reasons. The quality of internal IPs are always suspect. In addition there is always the fear of getting support for these IPs in the event of a problem. We believe that having an ecosystem where one can easily find use internal and third party IPs alike and validate their quality is very important. The usage of internal IPs also needs to be pushed from the top management and needs to be a priority for the company. It is a common misunderstanding that the internal IPs are not reusable. Creating a culture of sharing will lead to significant improvements to productivity in the long run. We hope to help customers realize that goal.
Your competition seems to be providing hardware related solutions but ClioSoft has not bitten the bullet and jumped into the fray by adding hardware based solutions. Why is that?
We are primarily a software company and our focus is to provide solutions which will work with industry standard hardware. Our products are created keeping the following criteria in perspective namely performance, security, robustness and ease of use. We do not require any specialized hardware to make our solutions run fast. I am a veteran of the EDA industry and have seen how early EDA startups like Daisy and Valid failed. They built their own hardware but pretty soon they could not keep up with general purpose workstation manufactures like Apollo and SUN Microsystems and pure software based EDA companies took over. I believe in focusing on our strengths. By building our data management engine and not relying on software configuration system (SCM) we do not have to resort to building specialized hardware or kernel level file system manipulations to overcome the limitations of SCM solutions in managing extremely large design data.
ClioSoft has a very low attrition rate for a company in the Silicon Valley. What would you attribute this to?
We like to have a balance between work and fun. We do not have many levels of hierarchy and like to keep things simple. A strong sense of ethics and values have also helped attract considerable talent who have stayed on in the company. You will notice that we have never had a management team posted on our website. Every member of the team is important and that is not just a slogan.

ClioSoftwas launched in 1997 as a self-funded company, with the SOS design collaboration platform as its first product. The objective was to help manage front end flows for SoC designs. The SOS platform was later extended to incorporate analog and mixed-signal design flows wherever Cadence Virtuoso® was predominantly used. SOS is currently integrated with tools from Cadence®, Synopsys®, Mentor Graphics® and Keysight Technologies®. ClioSoft also provides an enterprise IP management platform for design companies to easily create, publish and reuse their design IPs.
Also Read:
CEO Interview: Amit Gupta of Solido Design
CEO Interview: David Dutton of Silvaco
CEO Interview: Toshio Nakama of S2C
Share this post via: