If you are designing chips in a competitive market with multiple design teams and IP reuse is a high priority then you probably already know about the ClioSoft SOS Platform. What you probably did not know however is how well they are doing with the re-architected version of their integrated design and IP management software.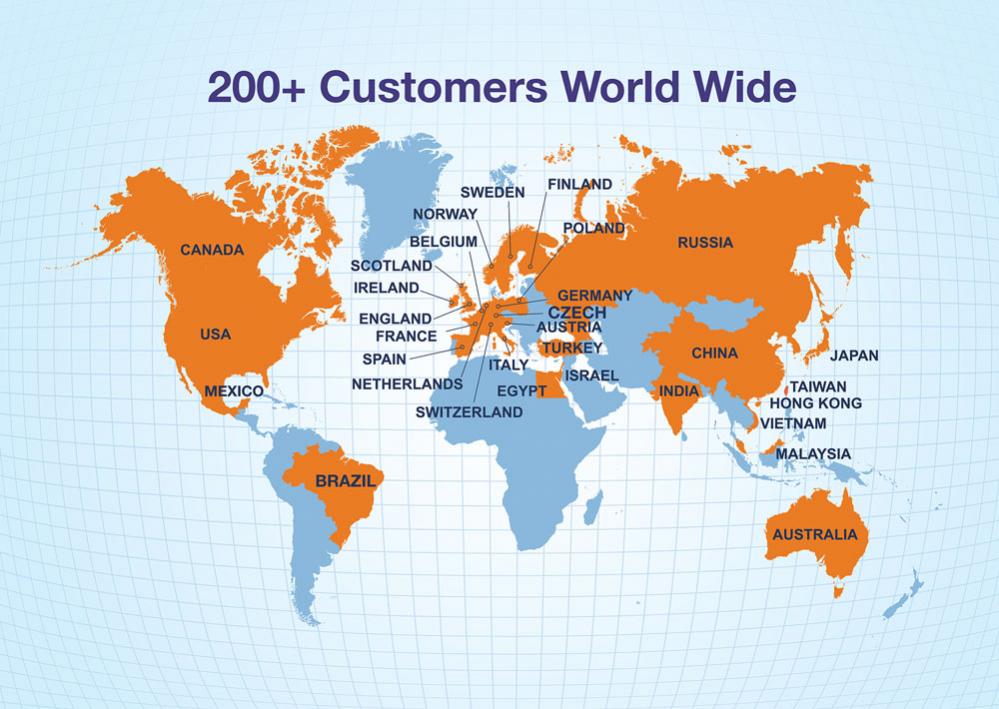 We have been covering ClioSoft since SemiWiki started in 2011 and have published 71 blogs that have been viewed almost 300,000 times by people all over the world so we know them quite well. You can see the ClioSoft SemiWiki landing page HERE. One thing you will notice is that ClioSoft has a very loyal customer base and they are not shy about sharing their experiences with the ClioSoft software and heaping praise on the company. The other thing you should know about ClioSoft is that for a relatively small company, they throw a very big customer and partner appreciation party at DAC!
In general we do not publish press releases but I believe that ClioSoft's accomplishments in 2016 deserves special recognition so here it is:
ClioSoft Closes 2016 with Continued Growth
Best-in-class design collaboration platform drives new contracts, customers and renewals
FREMONT, Calif., February 28, 2017 — ClioSoft, Inc., a leader in system-on-chip (SoC) design data and intellectual property (IP) management solutions for the semiconductor design industry, today reported a 20% increase in new bookings for 2016 along with further adoption of ClioSoft's SOS7 design management platform by existing customers. Thirty new accounts were added to ClioSoft's existing customer base of over 200 customers in 2016. The rise in bookings was due to an increased growth in analog and RF designers adopting ClioSoft's SOS solution and an upsurge for it IP management solution.
SOS Virtuoso and SOS ADS, used by the analog and RF designers, is built on top of the SOS7 design management platform. The SOS7 design management platform enables designers to work with other team members, located either locally or at remote design sites, to build and collaborate on the same design, from concept to GDSII.
"It has been a good year for us especially for the SOS7 Design Management Platform" said Srinath Anantharaman, founder and CEO of ClioSoft. "SOS7, which is the re-architected update to the existing SOS design management platform, is being received very well amongst our customers. Released about a year and a half back, a number of companies have now started to standardize on the SOS7 design management platform, which has been built for performance, security and reliability. SOS7 takes design collaboration to a whole new level and has helped us win enterprise accounts from our competition."
"ClioSoft's SOS7 design management platform has helped us collaborate efficiently between designers located at multiple sites and improve the productivity of our design teams," said Linh Hong, Vice President and General Manager of Kilopass OTP Division. "It is important for us to manage the numerous design revisions and at the same time enable the design teams to work efficiently. The tight integration of SOS with EDA tools such as Cadence[SUP]®[/SUP] Virtuoso[SUP]®[/SUP] Platform makes it easy for our engineers to develop the next generation memories and work together without stepping on each other's toes. SOS provides high performance and the flexibility needed to manage the handoffs of complex design flows including fine grained access control to our project data. Moreover, the quality and responsiveness of ClioSoft's support team is outstanding."
ClioSoft provides the only design management platform for multi-site design collaboration for all types of designs – analog, digital, RF and mixed-signal. By facilitating easy design handoffs along with secure and efficient sharing of design data from concept through tape-out, SOS7 platform allows multi-site design collaboration for dispersed development teams. Tight integration with several EDA tools from Cadence, Keysight Technologies, Mentor Graphics and Synopsys[SUP]®[/SUP] with SOS7 provides a cohesive design environment for all types of designs and enables designers across multiple design centers to increase productivity and efficiency in their complex design flows. In addition to enabling design engineers to manage design data and tool features from the same cockpit, SOS7 provides integrated revision control, release and derivative management and issue tracking interface to commonly used bug tracking systems. Using SOS7 helps reduce the possibility of design re-spins.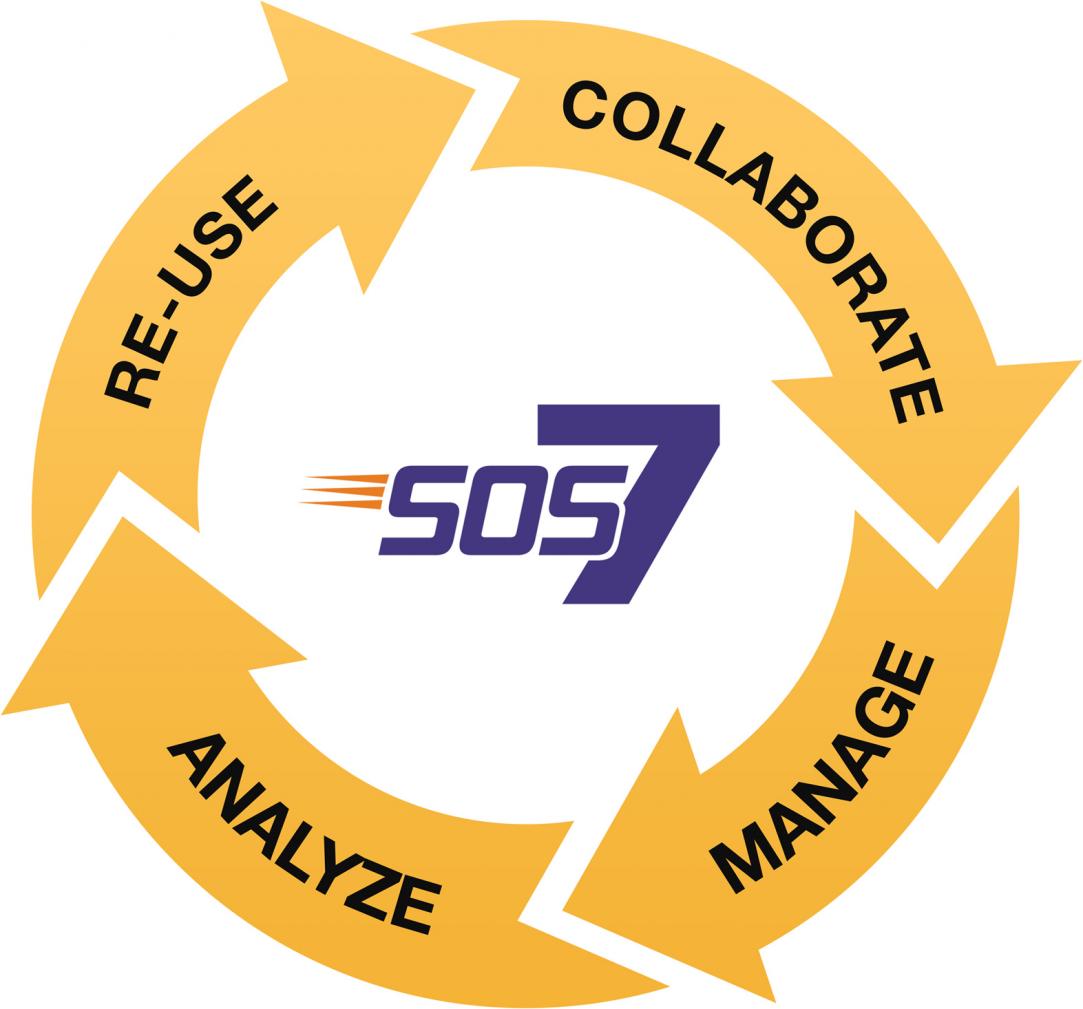 About ClioSoft
ClioSoft is the pioneer and leading developer of system-on-chip (SoC) design configuration and enterprise IP management solutions for the semiconductor industry. The company's SOS7 Design Collaboration Platform, built exclusively to meet the demanding requirements of SoC designs, empowers multi-site design teams to collaborate efficiently on complex analog, digital, RF and mixed-signal designs.
The collaborative IP management system from ClioSoft is part of the overall SOS Design Collaboration Platform. The IP management system improves design reuse by providing an easy-to-use workflow for designers to manage the process of shopping, consuming and producing new IPs. ClioSoft customers include the top 20 semiconductor companies worldwide. ClioSoft is headquartered at 39500 Stevenson Place, Suite 210, Fremont, CA, 94539. For more information visit us at www.cliosoft.com.
Also Read
CEO Interview: Srinath Anantharaman of ClioSoft
Qorvo Uses ClioSoft to Bring Design Data Management to RF Design
Qorvo and KeySight to Present on Managing Collaboration for Multi-site, Multi-vendor RF Design
Share this post via: