For bloggers like myself spending four days at #53DAC is almost a non-stop blur of activity, visiting EDA vendors, IP providers and foundries to learn about what's happening in our semiconductor industry. Cadence is both an EDA vendor and IP provider, so DAC is a great showcase for them to tell us what's new in 2016 and provide a roadmap of technology coming soon.



1. The Biggest and Loudest Party
It's a DAC tradition to attend the Denali (Cadence) party on Tuesday night, held this year at Maggie Mae's. You will enjoy music, dancing, and networking with other semiconductor professionals. Registration is certainly required and you should remember to pick up your wristband at the Cadence booth before noon on Tuesday, or else.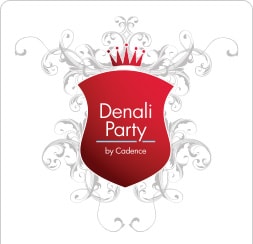 2. Lunch and Learn
It's refreshing to get off your feet after all that walking the exhibit, sit down, enjoy a lunch, all while learning something new. This year you have a couple of interesting choices:
Seamlessly Connected Verification Engines? What Does it Take? (AMD, NVIDIA, Vista Ventures, Cadence)
5 Ways to Boost Your Productivity Designing Custom with Advanced Nodes (AMD, ARM, TSMC, Cadence)
Register for these luncheon panels and presentations here.

3. Papers and Panels
DAC is both a trade show and a technical conference, so Cadence has no less than 18 different sessions for you to choose from starting Sunday, June 5th through Thursday, June 9th. You can attend quite a wide range of topics from a Ph.D. forum on one end of the intellectual spectrum to the Cooley DAC Troublemaker Panel on the other end of the drama spectrum. Choose from your 18 sessions here.

4. Cadence Theatre
Listening to marketing folks can be a burden, so listening to actual customers talk about how they use EDA tools and IP to make their projects successful is quite valuable. Cadence has lined up some 48 customers, foundries and partners to give us some hands-on insight to their design and verification methodologies. No registration required, just review the list and show up at the booth at the right time on Monday to Wednesday. These are 30 minute presentations, so be on time. Another benefit is that you get a comfortable chair to sit down in.



5. Expert Bar
Apple has their "Genius Bar", so Cadence call's it the "Expert Bar". These folks are talking about specific industries like automotive and IoT or technologies and how to use EDA tools, IP and methodology to get your engineering tasks completed. These are also 30 minute time slots, and they have 60 presentations in all. Just show up to the topic that interests you most, no registration required.

6. Suites
DAC can be a noisy place on the exhibit floor, so the vendors have made a quieter place to meet and talk technology, the walled suites inside of the booths. Once again, you have dozens of choices that are broken down into three main categories:
The suites are where you can actually watch the software being used in a demonstration, and are free to ask questions of the experts on hand.

Summary
There you have it, six reasons to check out what Cadence has to say at #53DAC. You won't have time to see everything, so start filling up your calendar now and plan to get into the most important topics.
Share this post via: