At Semicon Japan a few days ago, Subi Kengeri of GlobalFoundries delivered the keynote. While he covered a number of topics, using Tokyo's recent win of the 2020 Olympics as a hook, one major theme was the increasing importance of processes other than the bleeding edge digital processes that get all the news.
What is leading edge depends a lot on what it is you are doing. For example:
automotive: 40nm
display drivers: 55nm
power management: 130nm
RF antenna: 130nm
amplifiers: 180nm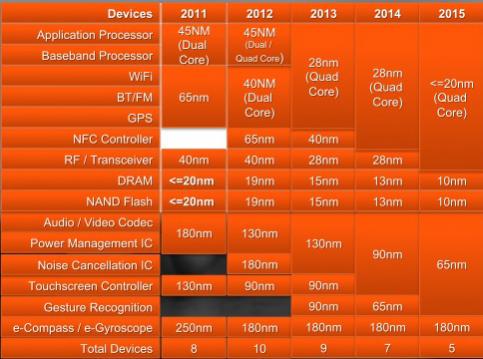 When Apple's latest Ax chip gets all the buzz, it is easy to forget that a typical smartphone chip contains more analog devices than logic/memory devices. There are analog chips for power, audio, video, display, touch, transmitters, compass, gyroscope and accelerometer. Whereas the application processor (with on-board DRAM), the Nand flash, Nor flash and modem makes four chips. Without the analog the phone won't turn on and the display won't work. Not a very smart smartphone.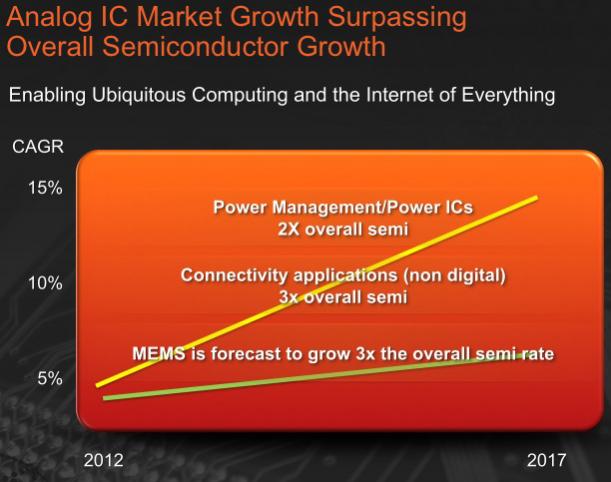 One result of all of this is that the market for analog is growing significantly faster than the overall semiconductor market.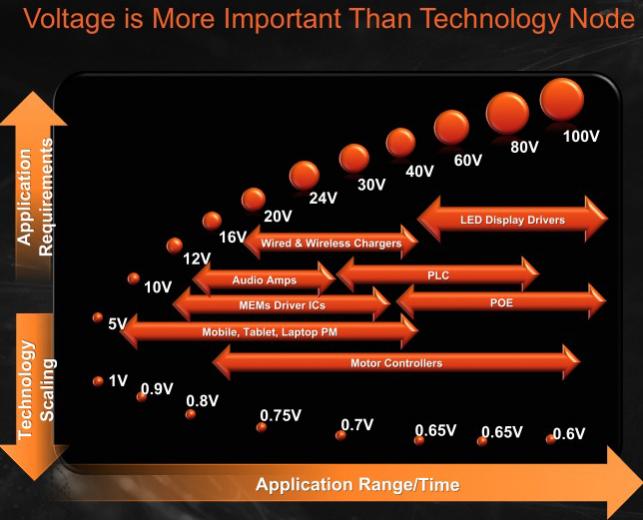 In analog, what is important is not so much the process generation but the voltages that can be supported. Different applications have different voltage requirements. But to make this efficient, it is necessary that these requirements be delivered on the back of a much more modular process than has been the case historically where a lot of custom process development was the norm. And whereas analog fabs often were not on the leading wafer size, the volumes required mean that the efficiency of 300mm wafers is not optional for many designs.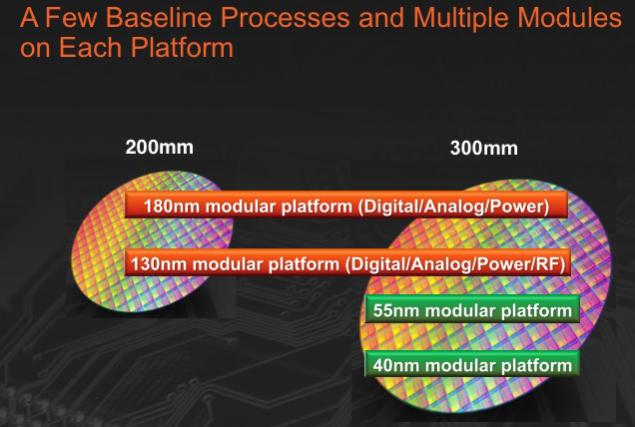 A foundry needs to offer a modular process with choices of wafer sizes. On top of the baseline process various options can be added, with process modules for RF, higher voltages, MEMS, non-volatile memory and so on. By mixing modules it is possible to put a full integrated SoC together than contains several of these technologies.
Subi talked about MEMS. This is an area of rapid development. As Subi said:"MEMS will evolve just like CMOS…only faster."
Of course all of this, analog development and MEMS development (as well as leading edge digital) needs to be done in an increasingly cooperative fashion with customers, foundries and other stakeholders working together, what GlobalFoundries calls Foundry 2.0. There are a lot of challenges taking 28nm designs down to 16nm for sure, but there are also major challenges in getting higher voltages onto more recent process geometries so that complete integration can be done on a single baseline process. Obviously you cannot mix and match designs on a single die if they are in completely different process technologies (although 3D and interposer designs might become important here, although costs still seem to be too high).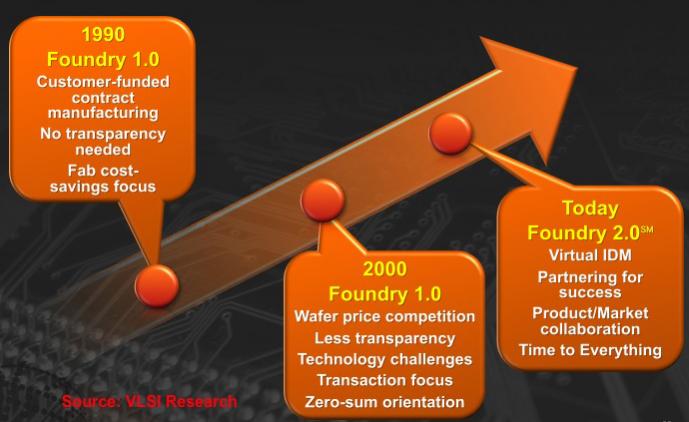 Of course GlobalFoundries is doing all this, investing in their analog and mixed signal fabs (primarily the ex-Chartered fabs in Singapore), refreshing 200mm fabs and expanding 300mm capacity, and so enabling a complete solution with advanced analog, digital, power, MEMS, non-volatile memory and RF.

More articles by Paul McLellan…
Share this post via: