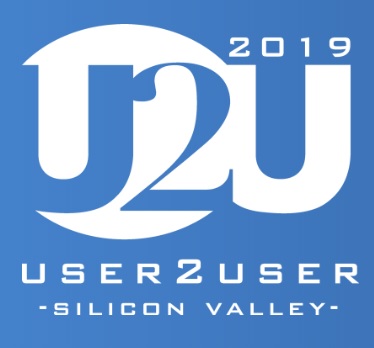 This will be one of the more interesting Mentor User Group Meetings now that the Siemens acquisition has fully taken effect and the new management team is in place. The Mentor User Conference is at the Santa Clara Marriott, Santa Clara, California on May 2, 2019 from 9:00 am to 6:00pm.
Remember, in 2017 Siemens acquired Mentor Graphics for $4.5B representing a 21% stock premium. Acquisition rumors had been flying around the fabless semiconductor ecosystem but no one would have guessed it would be the largest industrial manufacturing company in Europe. At first the rumors were that Siemens would break-up and sell Mentor keeping only the groups that were part of Siemens core business, specifically they would sell the Mentor IC Group. Those rumors were flatly denied at the following Design Automation Conference during a CEO roundtable and now Mentor, including the IC group, is an integral part of the Siemens corporate strategy.
Last year Wally Rhines transitioned from Chairman and CEO of Mentor to CEO Emeritus. It's not just an honorary title, Wally still spends 20% of his time at Mentor, mostly with customers. Joseph Sawicki is now in charge as the Executive VP, Mentor IC EDA, a Siemens Business. Everyone knows Joe, he has been with Mentor for close to 30 years and is a "leading expert in IC nanometer design and manufacturing challenges. Formerly responsible for Mentor's industry-leading design-to-silicon products, including the Calibre physical verification and DFM platform and Mentor's Tessent design-for-test product line, Sawicki now oversees all business units in the Mentor IC segment." Not only that, Joe is a hellava good guy. I will be there for Joe's keynote. If you see me please say hello, it would be a pleasure to meet you.
The event details and registration can be found here.
Join Mentor on May 2, 2019 at the Santa Clara Marriott in Santa Clara, California for User2User Silicon Valley, a one-day conference and exhibition dedicated to end-users of Mentor EDA/IC solutions. Admission and parking for U2U is always free and includes access to 45+ technical presentations, lunch, parking, end of day networking reception, and more! U2U gives you the opportunity to learn from and meet face-to-face with technical experts who design leading-edge products using Mentor tools. Stay all day and you'll have a chance to win some fantastic prizes at the closing session!
U2U Silicon Valley is focused on these key areas
Analog/Mixed-Signal Verification
Functional Verification and Emulation
Design-for-Test and Semiconductor Data Analytics
IC Design and Verification
High Density Advanced Packaging
MEMS and Custom/Analog Design for the IoT Era
Keynotes
Joe Sawicki
Executive VP, Mentor IC EDA, Mentor, a Siemens Business
Vicki Mitchell
VP, Technology Services Group, IPG, Arm
Allen Sansano
VP Engineering, Wave Computing
Session Highlights
How to Close Coverage 10X Faster Using Questa inFact –

Microsoft

Integrated Approach to Power Domain/Clock Domain Crossing Checks – Challenges and Implementation –

Cypress Semiconductor

Analog/Mixed-Signal (AMS) Design Challenges for high speed SerDes in nm-scale CMOS for 5G and Automotive Applications –

Qualcomm

Accelerating verification of high precision MEMS sensor SoCs with Symphony –

Invensense

Parasitic Extraction for GLOBALFOUNDRIES 22FDX-EXT PDK –

GLOBALFOUNDRIES

Enabling faster top-level DRC runtimes through targeted optimizations and Mtflex –

Customer Presentation

Maximizing Veloce Value for AI Design Verification –

WAVE Computing

SSD Controller Verification with Veloce Solutions –

SK Hynix Memory Solutions

What's Driving Heterogeneous Integration and Which Packaging Option is Best? –

TechSearch International

Package Assembly Design Kits Bring Value to Semiconductor Designs –

Amkor

Improving Test and Fault Coverage with Tessent Cell-Aware Models using Artisan Physical IP Library –

Arm

An AI Chip DFT Design Flow for Catching Time-To-Market (Gyrfalcon) –

Gyrfalcon Technology Inc.

A Case Study of Testing Strategy for AI SoC (Enflame) –

Mentor

GLOBALFOUNDRIES 22FDX® Custom Design with Mentor Tanner Tools –

GLOBALFOUNDRIES

Supersede 5G –

Gain Ics

Accelerating AR/VR Computer Vision Algorithms in a Hybrid HLS/RTL Approach –

Facebook

In Depth Power Optimizations of Ultra Low Power STM32 Microcontroller with Nitro-SoC –

STMicroelectronics
View the full conference agenda here.
U2U Exchange
Meet experts in the U2U Exchange, your hub for information, product demos, and technical advice. Share your experience and hear about the latest solutions from Mentor as well as featured partners. This year's exhibitors include Arm, GLOBALFOUNDRIES, Samsung, TowerJazz, TSMC, and Oski Tchnology.
Share this post via: