Over the last six years EDA has experienced yet another disruption not unlike the Synopsys acquisition of Avant! in 2001 which positioned Synopsys for the EDA lead they still enjoy today. Or the hiring of famed venture capitalist Lip-Bu Tan in 2009 to be the CEO of struggling EDA pioneer Cadence Design Systems. Under Lip-Bu's command Cadence has prospered like no other company in the history of EDA, absolutely.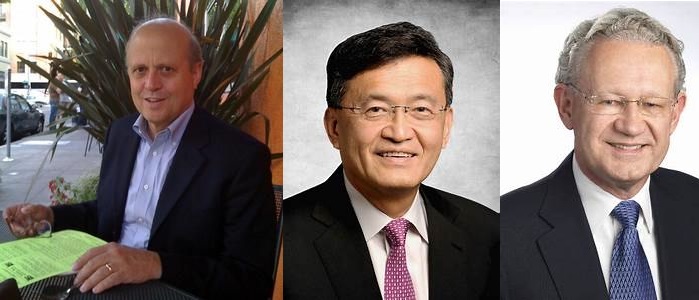 In 2017 Siemens acquired Mentor Graphics for $4.5B representing a 21% stock premium. Acquisition rumors had been flying around the fabless semiconductor ecosystem but no one would have guessed it would be the largest industrial manufacturing company in Europe. At first the rumors were that Siemens would break-up and sell Mentor keeping only the groups that were part of Siemens core business, specifically they would sell the Mentor IC Group. Those rumors were flatly denied at the following Design Automation Conference during a CEO roundtable and now Mentor, including the IC group, is an integral part of the Siemens corporate strategy.
While Mentor was the biggest and most disruptive EDA acquisition there were many others. EDA has always been focused on non-organic growth (acquisitions) which we track on SemiWiki with our EDA Merger and Acquisitions Wiki. Synopsys is the largest acquiring EDA company scooping up EDA and IP companies as well as companies outside of the semiconductor ecosystem. In the last six years Synopsys has acquired 10 companies involved with software security and quality including the acquisition of Black Duck Software in 2017 for $547M. In total Synopsys has acquired more than 88 companies and we should expect the acquisition spree to continue.
Mentor financials are no longer public but inside sources say that revenue growth since the acquisition has by far exceeded expectations based on the extended reach of the Siemens workforce. Some estimate it to be as high as 25% growth. Synopsys and Cadence have also prospered since the Mentor acquisition was announced with revenues and market caps jumping in a very unEDA way. Synopsys (SNPS) stock price has almost doubled and the Cadence (CDNS) stock price has more than doubled. Clearly Wall Street has a renewed interest in EDA as they should. After all, EDA is where electronics begins.
Another significant EDA change that has evolved over the previous six years is the customer mix. Following Apple, systems companies are now taking control over their silicon destiny and developing their own chips. We see this on SemiWiki with the domain additions of our expanding readership. Systems companies now dominate our audience with the rapid growth of the IP, AI, Automotive, and IoT market segments.
Systems companies are also changing the way EDA tools are purchased. Rather than buying point tools and assembling custom tool flows (a fabless tradition), systems companies can buy complete tool flows and IP from Synopsys, Cadence or Mentor. The "One throat to choke" concept of customer support is a very attractive business strategy for companies venturing into the world of chip design for the first time.
Systems companies are good candidates for EDA in the cloud which is finally coming to fruition after many failed attempts. Cadence has been in the cloud for many years starting with Virtual CAD (VCAD) more than 20 years ago, Hosted Design Solutions (HDS) 10 years ago, and the Cadence Cloud announcement in 2018 with TSMC, Amazon, Microsoft, and Google as partners. In 2019 they announced the Cloudburst Platform which is another important EDA step towards full cloud implementation.
System companies are also not bound by the margin challenges of traditional fabless semiconductor companies. Apple for example can pay a much higher price for premium tools and support without notice to their bottom line. As a result, EDA companies are catering to system companies by providing and integrating IC tools with system level design tools. System based software development is also an EDA target as noted by the recent Synopsys acquisitions.
EDA has prospered in the last six years like no other time in EDA history and will continue to do so as semiconductors and electronic products continue to dominate modern life, absolutely.
Share this post via: