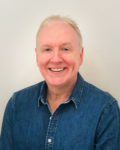 Pulsic recently announced its new "freemium" product Animate Preview and we had the chance to chat with Mark Williams, President and CEO of Pulsic.  Mark explained details of  the product and the new business model that could change the direction of the traditional EDA business model structure.
What brought you to the semiconductor industry?
After attending the Cardiff University in the UK (yes – a long time ago), I was fortunate to start work as a software engineer in a company called Racal-Redac. They were an early EDA company focused on PCB design. I was lucky enough to be working in the routing technology group – which pioneered the method of shape-based routing. Working in this area really fueled my appetite for CAD and algorithmic methods, so much so that I am still working in this area today.
Can you tell us about the origin of Pulsic?
I along with the other founders were keen to explore applying some of the technologies that we had worked on into the field of semiconductors. The best way of doing this was to start our own company. We managed to secure some initial funds, along with our own funds and set up shop in January 2000.  After 12 months, we were able to generate a small amount of revenue and by the end of 2002 we had managed to close our first round of VC funding.  We still call ourselves a start-up – although having just turned 21 – I'm not really sure that term can really apply!
What markets does Pulsic address today?
Custom IC, Mixed Signal, Custom Digital, Analog, Memory Periphery
What are some of the customer challenges Pulsic addresses?
Pulsic works with leading analog and custom design teams around the world to solve their toughest custom IC design challenges. Our solutions specialize in automating custom layout tasks that traditionally would be completed manually. Our unique approach to automation delivers custom quality results with automated speed and reduced time to market.
What is the Pulsic competitive positioning?
Pulsic's technology enables analog and custom IC design teams to accelerate their design flows, and still achieve the same high-quality results.  Our solutions allow design leaders to remove iterations, shrink project timelines, and reach time to market goals.
Can you tell us about the new Animate Preview and how customers will benefit?
Animate Preview gives engineers quick, easy, and accurate physical information about their analog circuit, in real-time, while developing the schematic. Animate Preview gives detailed layout visualizations of the circuit and helps to spot problems, while accurately estimating design size, transfer design intent and creating a black-box layout. With Animate Preview an engineer can make better decisions earlier in the design flow and reduce iterations.
Animate Preview has an interesting new business model for an EDA tool, can you elaborate on how you see this new model resonating with customers?
The current EDA sales model is "enterprise sales". This typically involves a long evaluation process, usually requiring an evaluation agreement. Traditional EDA tools often need a lot of setup and complicated installation, plus the EDA vendor typically provides an application engineer to the customer to assist with the evaluation. Many of the EDA tools are complex to use and often need onsite training. If "successful" the customer and vendor must then negotiate a purchase and support agreement. What does this mean?  It means the barriers to adopting new tools are extremely high. This traditional model stifles design flow innovation, which delays and prevents customers from realizing the time and cost benefits that design automation can bring to their flow.
The freemium model adopted by Pulsic for Animate Preview removes these barriers. Customers can download and run Animate Preview on their own data within minutes. There is no usage fee for Animate Preview. This allows customers to get the benefits without needing to build a business case and negotiate agreements. Pulsic also provides no cost online support for Animate Preview.
Pulsic does offer an upgraded version of Animate Preview called Animate Preview Plus. Users can see the value in Animate Preview on real data and be confident that the tool works for them in their design flow before choosing to upgrade.
Do you see this type of business model being adopted for other tools in the EDA industry?
It would be fantastic to see this model more widely adopted. The current business model of selling EDA software not only stifles innovation in customer flows but also innovation within the EDA industry.
However, to truly enable this model, the EDA tools must be designed to be simple to use, otherwise, users will get bogged down early in the process and likely to give up.  Pulsic's Animate technology was designed to be simple to use, from the ground up to enable this approach.
What does the next twelve months have in store for Pulsic?
It is going to be exciting to see Animate Preview roll out over the next 12 months. We have unique technology, and as mentioned, a unique way to get it out to the market. Well, unique for EDA that is. That coupled with solid growth in 2020 for our Unity platform, in what is a strong and growing custom digital market. All points to an interesting year ahead for Pulsic, our customers and partners.
Also Read:
CEO Interview: Sathyam Pattanam
CEO Interview: Pim Tuyls of Intrinsic ID
CEO Interview: Tuomas Hollman of Minima Processor
Share this post via: