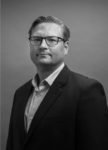 Tuomas is an experienced senior executive, with proficiency that ranges from strategy to product development and business management. He began his semiconductor industry career at Texas Instruments, serving for 15 years in increasingly important roles, including general management and profit and loss responsibility for multiple product lines. From Texas Instruments, Tuomas joined Exar Corporation as division vice president of power management and lighting with oversight of strategy, product development and marketing. Tuomas joined Minima Processor from MaxLinear, through its acquisition of Exar Corporation, where he continued to lead the power management and lighting products. Tuomas holds a Master of Science degree in Microelectronics Design from Helsinki University of Technology and a Master of Science degree in Economics and Business Administration from the Helsinki School of Economics, both in Finland.
What is unique about the approach of Minima to ultra-low power digital design?
Real-time adaptivity is a fundamental feature of the Minima approach to silicon design. Real life systems have several tasks to do, but even today custom silicon is designed for a single task (operating point), while all others are trade offs. Custom silicon is already a megatrend, spearheaded by Apple's increased use of their own optimized silicon products. The next obvious megatrend is to have the silicon adapt to each task at hand individually and find it's optimum operating point across wide range of tasks it needs to do in the end product. For that, the system needs to be "aware of itself" and adapt in real time, which other current silicon design methodologies do not support.
Why did Minima get started in Finland?
To create a truly adaptive system, you need an understanding of silicon as well as the rest of the embedded system, including the software. Once a upon a time, not too long time ago, there was a company in Finland that had the full range of talent, from silicon to system to software engineering, namely Nokia Mobile Phones. Nokia also supported academia, where our founder, Lauri Koskinen, laid the foundation for the Minima technology which attracted companies like Texas Instruments, where I gained most of my understanding about real life silicon business. Also, Finland and the EU have a variety of early-stage financial instruments to support new deep tech companies, which is mandatory in semiconductors due to long development cycles. We both have strong connections to Silicon Valley, too, as I worked there for 5 years and Lauri spent a one-year term at the UC Berkeley Wireless Research Center on a prestigious Fulbright Finland grant.
What applications are a fit for Minima's real-time adaptive approach?
Always on, sensing type applications, such as hearables and wearables are a great fit. You get the benefit of minimum energy point, near-threshold operation for the extended periods of time the system is just monitoring it's environment, but does not have actual user input to process. And when it does, our ultra-wide dynamic voltage and frequency scaling (DVFS) allows the same core to run 10x or 20x faster to process the user input, be it spoken key word or any other type user input.
Why the emphasis on energy vs low power? And why near-threshold voltage and not sub-threshold voltage?
Batteries hold a certain amount of energy. Doing one operation consumes a certain small fraction of that. How many operations you can do is what you really want to maximize. If you are only looking at power numbers, then slower operation or going to sleep part of the time would seem to lower the numbers. That is not helping you to get more computation cycles from your limited energy source, just the speed would change. To truly get more operations done with the same energy, you have to change what impacts it the most and that is your supply voltage. This is why you need to get to near/sub-threshold operation. The terms near- and sub-threshold have been used almost interchangeably, so let's just say near/sub-threshold voltages are the goal.
Your company name includes "microprocessor" so do you sell processor IP?
Our technology can be flexibly applied on any pipelined logic, so it may be a processor, HW accelerator, NPU or any type of custom logic. Maybe we should change our name to Minima SoC!
What is your business model?
The core of our business model is licensing and implementation of our Dynamic Margining IP that consists of semiconductor IP and supporting software task/driver. In addition, we help our customers to make the most out of our system and near-threshold operation by analyzing their application and use cases, to define optimal operating points for their design, to reach the lowest possible energy.
With an IP business, silicon validation is critical. How's that coming along?
We have validated our IP on silicon and we have a customer ramping into volume production.
What does the next 12 months have in store for Minima?
It will be very exciting, as we will see Minima Dynamic Margining enabled customer SoCs hitting the market. Internally, we will be working hard to serve more customers, which will be enabled both by additional investment and further development of our IP delivery methodologies.
What predictions do you have for the semiconductor industry in 2021?
Things are going beyond what you see in the catalog…devices are becoming more and more application specific. More and more vertical integration. More and more building blocks and more adaptivity Apple has demonstrated how powerful optimized SoCs are, first in True Wireless Stereo (TWS) headsets and now even in laptops!  It's a mega trend. It's behind NVIDIA buying Arm.    That's how you pack that kind of performance into a user-friendly form factor. And this will happen to more and more products, not just the most obvious ones with small batteries.  If you want to do next generation devices, it will require specialized and optimized silicon. And the generation after it will adapt to the tasks at hand.  That's why we aren't a chip company…one sizes doesn't fit all.
Also Read:
CEO Interview: Lee-Lean Shu of GSI Technology
CEO Interview: Arun Iyengar of Untether AI
CEO Interview: Tony Pialis of Alphawave IP
Share this post via: