Intro
Show me what has changed in my RTL or Schematic since the last time I looked. This task is now automated by Cliosoft with their new hierarchical tool called Visual Design Difference (VDD). Srinath showed me what was new for DAC.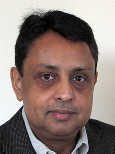 Srinath Anantharaman
Notes
LSI, STMicro – use DesignSync for their DM but use VDD for seeing visual differences.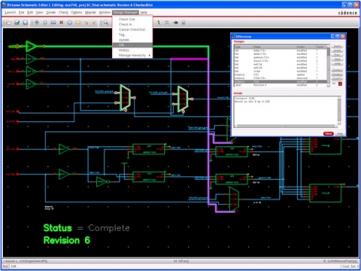 Visual Diff – Tool introduced just over one year.
– This year it handles hierarchy.
– Can also ignore Cosmetic Changes that have no electrical changes.
– If you make changes to your RTL design, then how do you see what has changed?
– Demo: Compared two versions of a designo Tree widget shows the hierarchy of where to find the changes
o Expand the tree widget, see each difference in logic
o See changes in different colors
o Zoom on changes per pin or net, complete text description
o Standard feature at no extra cost for existing customers
o Can even see property changes along with logical changes
Clients: Virage – started with Springsoft Laker, then Virtuoso, now Custom Designer (stayed with Cliosoft DM throughout)
Summary
If your IC design team has two or more engineers then your job will be made easier with a tool like VDD from Cliosoft.
Also Read
Cadence Virtuoso 6.1.5 and ClioSoft Hardware Configuration Management – Webinar Review
How Avnera uses Hardware Configuration Management with Virtuoso IC Tools
Hardware Configuration Management and why it's different than Software Configuration Management
Share this post via: