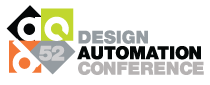 If you've been following DAC general chair Anne Cirkel's weekly blog, you know the conference program is now final. There's much to suggest it will be a great DAC, including a record number of submissions in several content categories and a compelling lineup of keynoters. The week will start with an update on Google's smart contact lens project and end with a MacArthur genius. If you haven't already registered, you should, and not just to see the luminaries on the main stage. You can register for the conference here.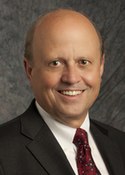 Fireside Chat with Wally Rhines
Join us for a more informational interaction with Wally Rhines, CEO of Mentor Graphics. Come to the DAC pavilion to be part of an onstage chat where SemiWiki.com Founder Daniel Nenni engages him in a wide ranging conversation spanning his career, the path he sees for the industry, and the changing role of design automation. Please be prepared to ask you own questions.
Monday June 8th @ 4pm
Turns out some of the best and brightest at Mentor will be at DAC this year. They represent a wide cross section of the company, both in terms of seniority (yes, of course, CEO Wally Rhines has a prominent slot) and subject matter (topics range from automotive reliability to automated voltage-aware DRC, trends in functional verification, and tutorials in next-gen lithography).
The DAC site does a great job of giving you multiple ways to access the program, and that should be your first stop for planning your time at Moscone. However if you're a Mentor-phile and want to see how the most diverse of the Big 3 EDA companies will be represented in San Francisco, scan through the listings below. There will also be several Mentor presenters at the Designer and IP track poster session on Tuesday, and lots more information (and Lego Mixels giveaways!) at Mentor's booth.
Despite its multibillion dollar size, EDA is a fairly close-knit, friendly industry, one marked by technologists with deep expertise that takes years of formal and informal training to acquire. If you are curious if one of the presenters below might be answering a specific question in a session put it in the comment section and I will be sure to get an answer for you. It's in everyone's interest — Mentor's presenters and DAC's attendees — to have the seats full at the conference, and if some old-fashioned pre-conference matchmaking can help make that happen, I'm more than happy to help.

Monday, June 8
● John Park, 2.5D/3D Memory & Logic Integration: Tools, Methodologies, Requirement and Infrastructure, tutorial
● Wally Rhines, Fireside Chat, Pavilion panel
● Andres Torres, Understanding the Impact of Next Generation Lithography on Design, tutorial
Tuesday, June 9
● Harry Foster, Trends in Functional Verification: A 2014 Industry Study, SKY talk and tech paper
● Andrew Patterson, The Convergence of Multiple Vehicle Networks: How to Select One Network Over the Other and the Ensuing Challenges, special session
Wednesday, June 10
● Robert Bates, Developing to ISO 26262 Compliance for Component Reuse, special session
● Mathew Hogan, Are You Ready for The Rigors of Automotive Reliability?, tech panel
● Valeriy Sukharev, Interconnect Reliability Modeling and Analysis for Multi-Branch Interconnect Trees, tech paper
● Andres Torres, Mask Assignment and Synthesis of DSA-MP Hybrid Lithography for sub-7nm Contacts/Vias, tech paper

Thursday, June 11
● Janusz Rajski, Nilanjan Mukherjee, and Elham Moghaddam, Design for Low Test Pattern Counts, tech paper
See you in San Francisco! It would be a pleasure to meet you!
Share this post via: