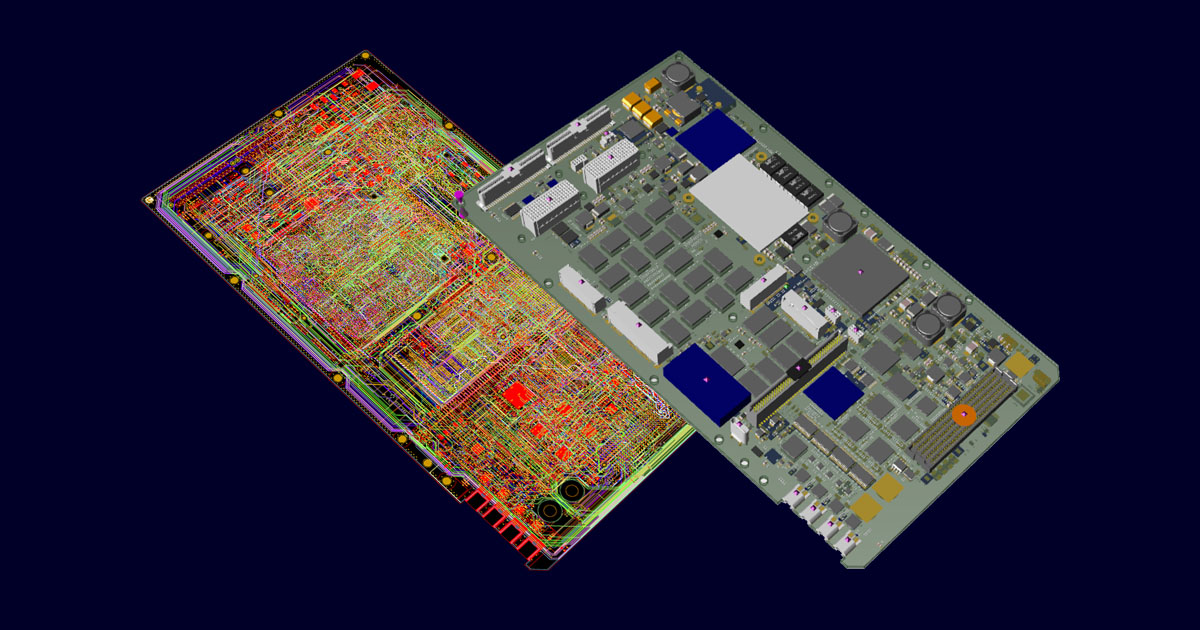 Next generation electronic systems require an engineering approach incorporating a digital twin methodology for early verification with digital prototypes. Over the course of a design project, the digital twin model evolves to allow more complex interactions including analysis, simulations and validations earlier in the design cycle. This enables teams to detect problems much earlier when they are easier and cheaper to fix with very little product launch schedule impact.
Siemens Xcelerator is a powerful digital platform that offers a comprehensive suite of software and services built for the digital twin methodology. The platform encompasses various domains, including product lifecycle management, computer-aided design, simulation, and manufacturing operations management. It enables organizations to optimize their entire product development process, from ideation to production, by providing a unified environment for collaboration, data management, and analysis. With its advanced capabilities, Siemens Xcelerator empowers businesses to accelerate time-to-market, enhance product quality, and drive digital transformation.
Xpedition software is a specific component of the Siemens Xcelerator platform and focuses on PCB (printed circuit board) and electronic systems design. It offers a range of advanced tools and features for system design definition, electronics design, electro-mechanical co-design, analysis, verification, and PCB manufacturing. This software provides engineers with the capabilities to create complex, high-performance PCB designs and streamline the design process. The software is widely recognized in the industry as one of the most innovative and comprehensive solutions for electronic systems design.
Recently, Siemens announced a significant enhancement to its Xcelerator platform with the integration of the Supplyframe™ Design-to-Source Intelligence (DSI) capability. By incorporating this capability into Siemens Xcelerator, the company aims to offer comprehensive component technical data and real-time supply chain intelligence to its customers. This integration is a significant addition and brings high-value to Siemens EDA's customer base.
What is Supplyframe DSI?
Siemens Supplyframe DSI platform is an advanced solution that provides comprehensive intelligence and insights throughout the design and sourcing stages of product development. It offers real-time data and analytics related to global component availability, demand, cost, compliance, and parametric information. The solution aggregates and analyzes vast amounts of data signals from the global electronics value chain, capturing information on part supply, demand, risk, and commercial intent.
Benefits of Supplyframe DSI Integration
With the Supplyframe DSI capability integrated into Siemens' Xcelerator, the platform empowers businesses to make informed decisions during the design phase. The solution enables seamless collaboration and data sharing, leading to better coordination, improved resource management, and increased efficiency in the digital enterprise.
Cost Reduction
The real-time supply chain intelligence provided by the integrated solution enables engineers to make better component decisions during the design phase, resulting in cost savings and improved agility. With access to detailed component intelligence on over 600 million manufacturer part numbers, engineers can make informed tradeoffs when the cost of change is lowest, optimizing the design and sourcing strategies.
Streamlined Workflows and Risk Assessments
The integration eliminates manual data entry and library maintenance tasks, streamlining the design process. Engineers can benefit from detailed part comparison views, "what-if" part selection analysis, and digitally managed workflows. Real-time part-level audits facilitate streamlined risk assessments during design capture, enabling businesses to mitigate potential supply chain risks early in the process.
Supply Chain Resilience
In today's dynamic business landscape, supply chain resilience is crucial for organizations. The integrated solution extends Siemens' supply chain resilience leadership by providing comprehensive real-time data and decision support to engineering, new production introduction (NPI) management, and sourcing teams. It empowers businesses to adapt their design and sourcing strategies quickly, keeping pace with industry evolution.
Summary
Siemens' integration of the Supplyframe DSI platform with Siemens Xcelerator represents a significant advancement in real-time supply chain intelligence. By providing access to global component availability, demand, cost, and compliance data during the design phase, Siemens empowers businesses to optimize their supply chain management, reduce costs, and improve agility. The integrated solution streamlines workflows, facilitates risk assessments, and enhances collaboration among teams, enabling organizations to thrive in the face of dynamic supply chain changes.
Also Read:
Transforming the electronics ecosystem with the component digital thread
DDR5 Design Approach with Clocked Receivers
Getting the most out of a shift-left IC physical verification flow with the Calibre nmPlatform
Share this post via: