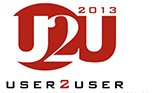 I talked to Michael Buehler-Garcia about the changes Mentor is making to U2U, their user conference. It is in San Jose on April 25th at the DoubleTree.
Firstly, there are 3 great keynotes, two of whom I've seen speak before and can unreservedly recommend. Unfortunately I'm traveling that week and won't be able to attend personally.
The first is Wally Rhines, who of course is Mentor's CEO. But of the CEOs of the 3 big EDA companies I enjoy his keynotes the best, always rich with data and a few counterintuitive facts. He is talking about multi-disciplinary products, why they usually fail and some guidelines for success. This keynote opens the conference at 9am.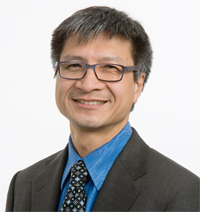 It is followed by Victor Peng, VP of the programmable platform group at Xilinx, speaking on The New Era of Heterogeneous Architectures and Integration Technologies. Although that title sounds pretty generic, he is actually talking about integrating different silicon technologies on 3D interposers using thru-silicon via (TSV) technology, an area where Xilinx has been a leader and has (I believe) the only interposer-based chip in volume production.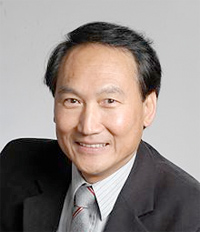 Then at lunchtime, Dr Chenming Hu, father of the FinFET and due to receive the Kaufman award at DAC, talks on FinFET is Only the Beginning. About a year ago I saw him talk at a GSA event and he gave the clearest explanation I've ever seen on why the two feasible technologies going forward are something like FinFET and something like FD-SOI (basically, the gate has to get thinner and so you either make it vertical and thin, or you put an insulator underneath it and make it thin that way). Don't miss his talk. Not matter how much you know about FinFETs already, I bet you'll learn something.
During the rest of the conference, Mentor has tried to make it more interactive and less being "lectured at". It is a user-conference not a technology symposium. There are 10 minute gaps between all the presentations and usability pods manned by Mentor engineers in the hallways where people can ask questions and quickly get up to speed on something. Documentation of EDA tools is voluminous and although the answer may be in there, finding it is not always easy.
Another interesting session is at the end of the day. Dave Reed is talking about the Laker integration with Calibre RealTime. When this integration was first announced, Dave was at SpringSoft which had very little product overlap with Mentor. But SpringSoft was acquired by Synopsys and Dave runs marketing of the layout products. Of course Synopsys has lots of products that compete with Mentor but they are keeping the openness and integration. So despite, in one sense, Dave being the last guy you'd expect to show up at U2U, he'll be there. By the way, Synopsys is also keeping all the open interfaces in SpringSoft's Verdi product as I blogged about here.
The detailed agenda for the whole day is here. Details about attending, including a link to register are here. The conference is free and includes a free lunch (so there is such a thing).

Share this post via: