When it comes to wearable technology and the rapidly emerging world of IoT, sensors and MEMS are on the frontlines. They collect and transfer raw data such as pressure, temperature and motion and process it with algorithms critical to making sure the right information gets to humans and/or machines so the right reaction is enabled. In less than a decade, there is expected to be approximately 1 trillion sensors deployed worldwide – yet the MEMS market is fragmented and there is as yet no standard process in place for MEMS development. Change is needed; a standard approach for MEMS design and manufacturing needs to evolve in order to sustain the massive growth prospects ahead.
The significance of MEMS has not gone unnoticed, especially by Chinese companies who are eager to jump into this rapidly growing market. At the intersection of MEMS and China sits a company called SITRI, who is announcing a partnership with MEMS tool leader, Coventor.
SITRI is an innovation center for accelerating the development and commercialization of "More than Moore" solutions to power the Internet of Things. In partnership with Coventor, the two companies are working together to help scale up MEMS in China. They recognize the need for an automated process for MEMS design and manufacturing. As part of this partnership, SITRI will provide representation, training and support for Coventor's MEMS products within China.
Coventor tools for MEMS design and integration, MEMS+ and CoventorWare offer a seamless environment for designing MEMS devices. Also, Coventor's SEMulator3D provides a virtual fabrication platform for process development and integration for MEMS, CMOS, FinFET and many other semiconductor technologies.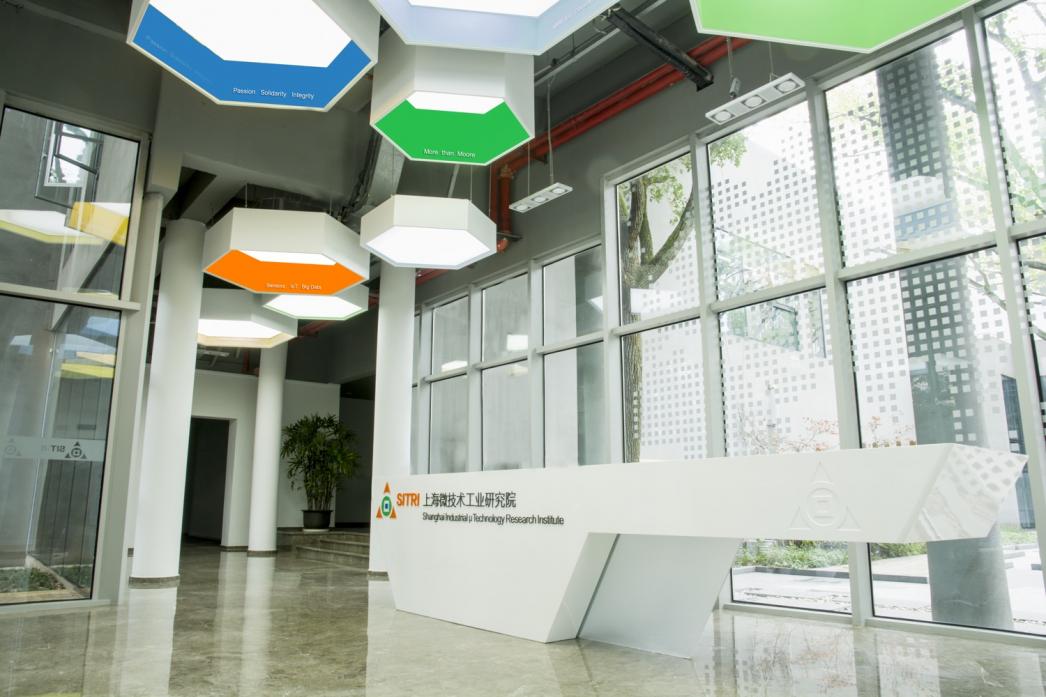 [Shanghai Industrial µTechnology Research Institute]
SITRI is a research and innovation centre that accelerates the development of semiconductor devices and their commercialization in-house and through its network of partner organizations. It has a large presence in China and partners across the world including Taiwan, Korea, US and Europe.
SITRI provides 360-degree solutions to start-up companies to help them grow and become successful. It provides technical expertise, infrastructure support, prototype development, process development and integration, design and simulation, market engagement, and even investment in startups. SITRI has strong ties with academic institutions, research centers, and the Chinese semiconductor industry, which make it an important player in the overall ecosystem.
Today, SITRI is heavily focused on providing expertise in MEMS design, test, process, yield, predictability and packaging that accelerate MEMS time-to-market.
China is a fast-growing market with numerous fabless companies dealing in SoCs and IP, and several foundries. It's one of the largest consumers of MEMS and ICs. With a rapidly expanding market, research institutions, talent and expertise in semiconductor and MEMS development, and the right infrastructure, China provides an excellent ecosystem to scale up MEMS design and manufacturing to meet the rising demand for MEMS-based devices.
Coventor'sproducts are sophisticated 3-dimensional modeling and simulation tools that automate the design and process development for MEMS. By using these tools, designers can work off specific fab process capabilities to qualify a particular MEMS design for manufacturing before committing to actual fab processing, dramatically shortening development time and increasing the quality and reliability of the MEMS design. SITRI will have access to all MEMS products from Coventor and it will represent Coventor in the China market. SITRI's engineers will provide high-level expertise and support to Coventor's customers in accelerating MEMS development through the use of Coventor tools.
Both companies are very excited about this partnership to develop newer processes for MEMS and avail a larger opportunity provided by the IoT market in China. Coventor's vision is to expand its solution for faster semiconductor and MEMS design and manufacturing across the world. Recently Coventor opened a sales and support office in Taiwan as well and the company already has a good presence in the U.S. and Europe.
Read more in the press release about Coventor and SITRI partnership here.

Pawan Kumar Fangaria
Founder & President at www.fangarias.com
Share this post via: