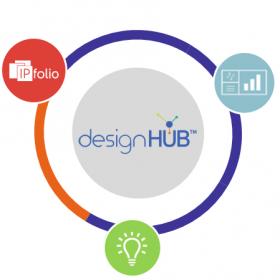 There is a bit of nostalgia here since ClioSoft was one of the first companies that we (SemiWiki) worked with 7 years ago. Back then it was hard for an emerging EDA company to get noticed by the mainstream media much less collaborate with them. Since then we have published 80 blogs with ClioSoft that have garnered more than 350,000 views. While we cannot take full credit for the huge success of ClioSoft, their class and ability to collaborate with media, partners, and customers is the reason for their success and we are proud to be part of that, absolutely.
As an example, take a look at the SemiWiki ClioSoft landing page and see the top blogs over the last seven years, the company history and the CEO interview. And don't forget ClioSoft does one of the best DAC parties that I never miss so I hope to see you at #55DAC in San Francisco.
ClioSoft Closes 2017 with Sustained Growth and Profitability for its 18[SUP]th[/SUP] year

Introduction of designHUB, the customizable ecosystem collaboration platform contributed to growth along with the SOS7 design management platform

FREMONT, Calif., February 28, 2018— ClioSoft[SUP]®[/SUP], Inc., a leader in system-on-chip (SoC) design data and intellectual property (IP) management solutions for the semiconductor design industry, today announced that the company has achieved 18 years of record bookings and revenue, while maintaining profitability. A 25% increase in new bookings in 2017 came in part from the adoption of designHUB[SUP]®[/SUP], the next-generation IP reuse ecosystem created primarily to enable enterprises to efficiently utilize their existing design resources. Bookings also rose thanks to an increase in sales of ClioSoft's SOS7[SUP]®[/SUP] design-management platform by new and existing customers. With 30 new customer accounts in 2017, ClioSoft continued its steady growth as a market leader in SoC design and IP management software.

In 2017, ClioSoft announced the designHUB ecosystem platform on the concept that untapped ideas, design expertise or any intellectual property–including semiconductor IPs–can be shared seamlessly across a company and leveraged to produce remarkable results. Using designHUB, designers can search and compare IPs across geographical or business silos of a company to select the most suitable IP, and then integrate it into their design. Design teams can use the designHUB ecosystem to efficiently collaborate and manage their design projects and easily package their designs as IPs within a secure environment. The designHUB platform works on top of most commonly used data management systems such as SOS7, Perforce, Git, and Subversion etc.
"We have proven that design reuse can be a reality within a company," said Srinath Anantharaman, founder and CEO of ClioSoft. "designHUB, has been positively received among design teams over the past year. By using the concept of crowdsourcing, designHUB bridges the gap between the IP developer and the IP user all within a single platform. The adoption of the designHUB ecosystem and the SOS7 platform continues our vision of delivering a best-in-class SoC and IP management solutions to our customers for design reuse at an enterprise level and to deliver their SoCs in-time. SOS7 continues to remain the only design management platform for all types of designs with integration to tools from all major EDA tool providers."
About SOS7 Platform:
ClioSoft's SOS7 design-management platform empowers single- or multi-site design teams to collaborate efficiently on complex analog, digital, RF and mixed-signal designs from concept to GDSII within a secure design environment. Tight integration with tools from various EDA vendors, provides a cohesive design environment for all types of digital, analog, RF and mixed-signal designs. In addition to enabling design engineers to manage design data and tool features from the same cockpit, SOS7 provides integrated revision control, release and derivative management and issue-tracking interface to commonly used bug-tracking systems. Using SOS7 facilitates easy design handoffs between various design handoffs and mitigates the possibility of design re-spins.
About designHUB:
The designHUB platform provides a collaborative IP reuse ecosystem for enterprises. With built-in analytics and collaborative tools, designHUB not only improves IP reuse by providing an easy-to-use workflow for designers to leverage their internal resources but it also enables design teams to collaborate efficiently to develop SoCs faster. To enable designers to be more productive, designHUB tracks and collates all activities for design projects an engineer may be working on or has been involved in and displays the notifications and tasks assigned in a dashboard for easy review.
About ClioSoft:
ClioSoft is the pioneer and leading developer of enterprise system-on-chip (SoC) design configuration and enterprise IP management solutions for the semiconductor industry. The company provides two unique platforms that enable IP design management and reuse. The SOS7 platform is the only design management solution for multi-site design collaboration for all types of designs – analog, digital, RF and mixed-signal and the designHUB platform provides a collaborative IP reuse ecosystem for enterprises. ClioSoft customers include the top 20 semiconductor companies worldwide. The company is headquartered in Fremont, CA with sales offices and distributors in the United States, United Kingdom, Israel, Europe, India, China, Taiwan, South Korea and Japan. For more information visitwww.cliosoft.com
Also Read
IoT SoCs Demand Good Data Management and Design Collaboration
ClioSoft's designHUB Debut Well Received
The Official SemiWiki #54DAC Party Guide!
Share this post via: