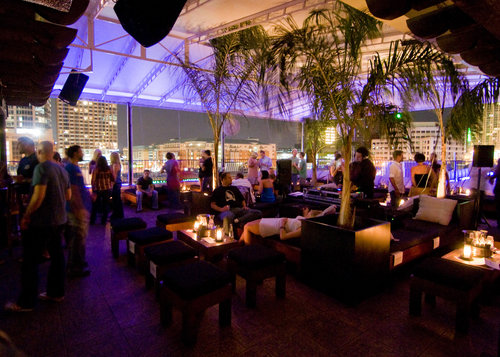 With the premier conference for semiconductor design enablement just around the corner I would like to take this time and space to talk about what is really happening at the #54DAC and that would be the parties! Granted the DAC parties are nothing like we used to have in the 1980s and the 1990s since we have matured as an industry but there is still fun to be had.
First I would like to mention my DAC speaking engagement for this year which is at the Minalogic Showcase on Tuesday from 4-6pm in room 8C, second floor mezzanine at the Austin Convention Center. You can read more about Minalogic HERE but certainly you will recognize the president's name Philippe Magarshack. In my talk I will be covering Semiconductors: Past, Present, and Future which will be a retrospective based on my professional experience, writings on SemiWiki.com, and the analytics behind the writing. Really there are two premises: First, you have to thoroughly understand how you got to where you are today before you can plan for where you are going to tomorrow. Second, the pen truly is more powerful than the sword especially the analytics behind the pen.
The other presenters include:
Eric Mottin, Microelectronics' Director – Minalogic
Presentation of Minalogic & EDA Members & Specificities
Firas Mohamed, General Manager – Silvaco France
"Fostering Innovation in TCAD, EDA & IP"
Thierry Collette, VP, Architecture, IC Design & Embedded Software Division, Leti
"Overview of Design & EDA Challenges for SOI Technology"
Ramy Iskander, CEO – Intento Design
"Accelerated Constraint-Driven Analog Design and Migration at Functional Level"
Isabelle Geday, CEO – Magillem
"Integrating Specification, Design and Documentation to Optimize SoC Design Cycle and Legacy Reuse"
Jean-Marc Talbot, Senior Engineering Director DSM/AMS – Mentor Graphics
The event is free but space is limited so please register HERE in advance. Following the speakers will be a networking reception which to me qualifies as a DAC party. My beautiful wife and I will be bringing copies of our book "Fabless: The Transformation of the Semiconductor Industry" if you would like a copy. Be sure and ask me to sign it and pretend I am important in front of my wife.
Now to the parties:
The first one of course is the traditional Sunday night Gary Smith EDA Kickoff which is from 5-5:30pm in Ballroom D of the convention center and is followed immediately by the official DAC Reception on the 4[SUP]th[/SUP] floor foyer that runs from 5:30-7pm. The Gary Smith Kickoff generally fills up so you should get there early if possible. DAC also hosts receptions on Monday, Tuesday, Wednesday, and Thursday evenings (same place and time). You can see a list of all DAC events HERE.
On Monday night the real parties start. After the DAC welcome reception (6:00pm – 7:00pm Trinity St. Foyer) my beautiful wife and I will be at the Gary Smith Benefit Party(7-10pm) at the Speakeasy on 412 Congress Ave in parallel with the first annual Solido Rooftop Party on the Speakeasy rooftop (7-11pm).
On Tuesday night it gets a bit crazy. You can choose from the Cadence Denali Party(8:00pm) at the Palm Door on Sixth 508 E 6th Street and/or the Stars of IP Party(7pm to 12am) again at the Speakeasy. My beautiful wife and I will be going to the Cliosoft Party(7-11pm) at Micheladas Café y Cantina on 333 E 2[SUP]nd[/SUP] Street. Why you ask? Because we received a personal invitation, they encourage you to bring spouses/friends, and we really like margaritas. Okay mostly because we really like margaritas and Michelas serves the best ones in town.
I'm sure I have missed some of the DAC parties so please add them in the comments section and I can put them on the blog as they come in.
Safe travels and we look forward to seeing you there!

Also Read
Scaling Enterprise Potential with ClioSoft's designHUB platform
Attending DAC in Austin for Free
Share this post via: