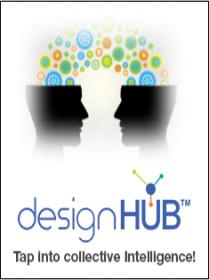 I've had the privilege over the years to be a part of a lot of great companies, teams and projects. Some of these efforts were quite successful while others were not. It begs the question of why is it so hard to enable design reuse and capture the untapped potential of the collective intelligence within our companies? Up till now, companies have had to rely upon tribal knowledge being passed down from the older and wiser employees of the company, but in today's fast-paced world with ever shifting ranks of employees that is no longer an option.
The reasons for design reuse difficulty are many and varied, but one of the most important is that up till now, we have lacked a good way to capture our shared experiences and reasoning (in whatever endeavor we are under taking) and an easy-to-use way to re-look before we leap at our next endeavor. Perhaps this is about to change. ClioSoft recently announced a new product called designHUB – a platform that not only provides an ecosystem to share IPs but also provides a way to leverage the untapped ideas within the enterprise.
So, what is designHUB? ClioSoft describes designHUB as an extensible platform that enables enterprises to leverage and build on existing design resources within the company. With the notion of design reuse being unique to every company, designHUB has been designed for easy customization and ease of use without having the overhead of a huge CAD team to support it. To realize the concept that untapped ideas, design expertise or any intellectual property can be shared seamlessly across the company and leveraged to produce remarkable results, designHUB has three main components that I'll endeavor to step through in the following sections.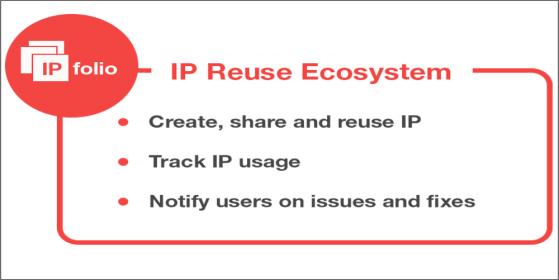 The first designHUB component is what ClioSoft calls an IP Reuse Ecosystem. For starters, designHUB extends the definition of IPs to not only include the traditional IPs and the IP sub-systems but also include essential design components such as documents, flows, scripts, libraries, etc. which can be shared and reused throughout the enterprise. The IP Reuse Ecosystem is a web-based platform that can either work atop any data management system or be used as a centralized repository to store IPs and design data so that those data can be searched and compared for use in future designs. The key is to store not only IP design data but also IP meta-data (that is data about the data). IP meta-data can be more readily used to give designers information about an IP such as its origin (internal or external), operating specifications, use-model assumptions, licensing restrictions, etc. that can be used to help decide if a given IP is right for the job at hand. The IP Reuse Ecosystem bridges the gap between the IP developers and users enabling a fast resolution to any queries an IP user may have. It gives designers relevant information about whom in the company may have more information about the IP and which designs have used a specific IP in the past. It can also notify designers of any known issues with an IP and any fixes that have been made or that are in the works.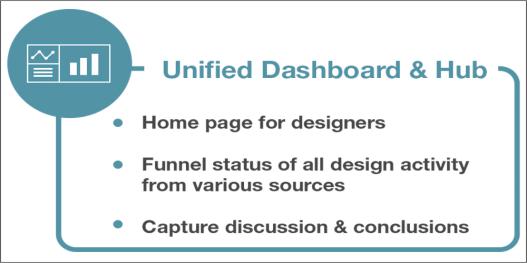 The second designHUB component is what ClioSoft calls the Unified Dashboard & Hub. The dashboard can be thought of as a home-page for designers where they can go to review the notifications or tasks assigned to them or review progress on different design projects in which they are involved. The dashboard is how the designer interacts with the rest of the designHUB to find people, projects, data, and information about IP versioning and timelines. It's also a place where designers can capture and record discussions and resolutions about their projects, which creates more meta-data for their IP that may eventually be used by future design teams later down the road.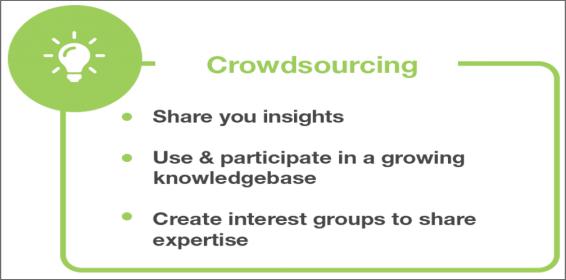 The third designHUB component is known as crowdsourcing. The idea of crowdsourcing in this context is to give designers a way to share and add their insights about anything including IPs to the company's knowledge base. Crowdsourcing is meant to be an easy way for designers to share information across what would traditionally be company boundaries such as geography, business and functional units. The idea here is that ideas, design expertise and intellectual property can and should be shared easily across a company and leveraged to make the company more productive. Crowdsourcing filters out the barriers to communications giving designers a sense of teamwork even when they aren't in the same functional unit of the company.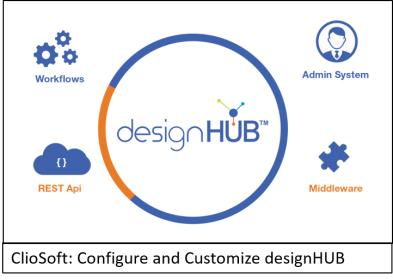 ClioSoft's designHUB is meant to be design management software agnostic, meaning it can work with any design management software including ClioSoft's own SOS7 product as well as products such as Git, Subversion, NAS/SAN and others. While designHUB has been designed for usage in the semiconductor industry, the platform is generic in the sense that it could just as easily be used by say a marketing group to manage a company's marketing collateral, product descriptions, trade-show participation and the like. ClioSoft has also done a nice job of enabling designHUB to being customizable. As an example, designHUB can be interfaced with a variety of business intelligence, data analytics and reporting tools through the inclusion of a REST API. They also have APIs that enable the integration of designHUB with other 3[SUP]rd[/SUP] party systems like bug trackers, DM/SCM systems and the like.
It's early days for designHUB but I think ClioSoft is on to something here. If they can provide a system that enables companies to methodically capture both data and meta-data for their designs and IPs it's only a matter of time before some other bright folks will figure out how to apply machine learning and big data analytics to mine this data for more jewels.
See also:
Also Read
Attending DAC in Austin for Free
CEO Interview: Srinath Anantharaman of ClioSoft
Share this post via: