If you are doing transistor-level IC design then you've probably come up against questions like:
What Changed in this schematic sheet?
How did my IC layout change since last week?
In the old days we would hold up the old and new versions of the schematics or IC layout and try to eye-ball what had changed. Now we have an automated tool that does this comparison for us and it's called Visual Design Diff or VDD from ClioSoft.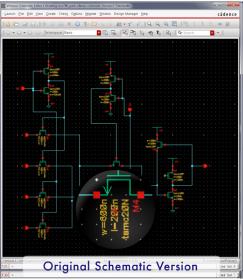 If you'd like to win an iPad 2 then go and play their game to spot the differences.
Also Read
How Tektronix uses Hardware Configuration Management tools in an IC flow
Richard Goering does Q&A with ClioSoft CEO
Hardware Configuration Management at DAC
Share this post via: