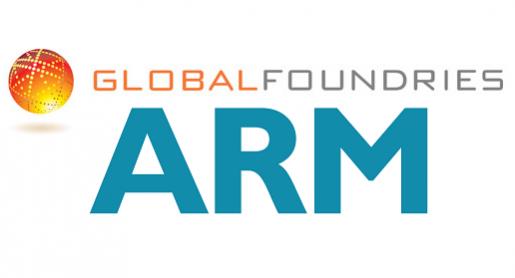 Clearly the key to success in the foundry business is partnerships. Easy to say, harder to do, here is an excellent example of one that works: GLOBALFOUNDRIES and ARM announced in August 2012 a multi-year agreement to jointly deliver optimized system-on-chip (SoC) solutions for ARM® processor designs on GLOBALFOUNDRIES' 20-nanometer (nm) and 14XM FinFET process technologies.
For another example check the latest entry on the Foundry Files blog site byDr John Heinlein of ARM:
"Layer Cakes" and Mobile Devices – Yes, There's a Connection
There's no denying the pervasiveness of mobile devices and mobile communications technologies. These applications are obviously changing how we communicate and share information, but also increasingly how we do business. And consumers keep expecting more from their mobile devices. Today, the performance and capability in high-end smartphones and certainly tablet computers are getting on a par with notebook computers. Consumers who previously didn't know or care about technical specifications are being barraged with milliwatts, gigahertz, and nanometers. Form factors of devices are becoming more and more critical to differentiating a device, where new devices are measured in millimeters and grams compared to prior generations……
ARM hands down has the best social media presence in our industry and SemiWiki has learned a lot from them. ARM also has one of the best, if not THE best, technical conferences in the semiconductor ecosystem:
ARM TechCon is the most comprehensive annual event for hardware and software engineers. This event brings together ARM architecture experts and the largest contingency of ARM Connected Community Partners under one roof. Learn, connect and collaborate with some of the greatest ARM design experts in the industry.
To learn more about ARM and GLOBALFOUNDRIES collaboration and understand GLOBALFOUNDRIES added value for your next design come meet them on October 30th at the 2012 ARM TechCon (Santa Clara Convention Center):
ARM Expo (Day 1):
Exhibit Floor, Booth 33
Sponsored sessions (Day 1):
Silicon Validation of GLOBALFOUNDRIES-Cadence Digital Design Flow in 28 nm Using ARM Physical IP.
Speaker: Steven Chan
10:30-11:20am, Room 207 – (session info)
The Era of Extreme Mobility – The FINflection Point.
Speakers: Bruce Kleinman, Subramani Kengeri, Srinivas Nori,Dipesh Patel (ARM)
5:00-6:00pm, room 212 – (session info)
—
To register to attend the 2012 ARM TechCon Silicon Valley, click here
To schedule your sessions during the 2012 ARM TechCon Silicon Valley, click here
I hope to see you there. Since I'm an internationally recognized industry blogger I get in for free! w00t!

Share this post via: