Clearly unfazed by the collapse of the proposed merger with Nvidia, Arm just announced products in support of, what else, mobile gaming. Nvidia turf. Of course Nvidia's gaming strength is in tethered platforms or laptops. However, understand that 50% of video gaming revenue in 2020 came from smartphone games and that growth is accelerating. Arm is clearly happy to grab for themselves what Nvidia maybe hoped to corral in the merger. A question came up in a recent briefing, "Won't streaming make all but simple local graphics irrelevant on the phone?" Paul Williamson (SVP and GM at Arm) disagreed, and I'm 100% with him. Even with 5G (or 6G) bandwidths, power demand in streaming communication will kill effective gaming time. And latency overhead from phone to cloud back to phone will kill an interactive gaming experience with immersive pose-responsive 3D. Gaming demand on Android platforms (Apple has their own hardware) is ripe for the picking.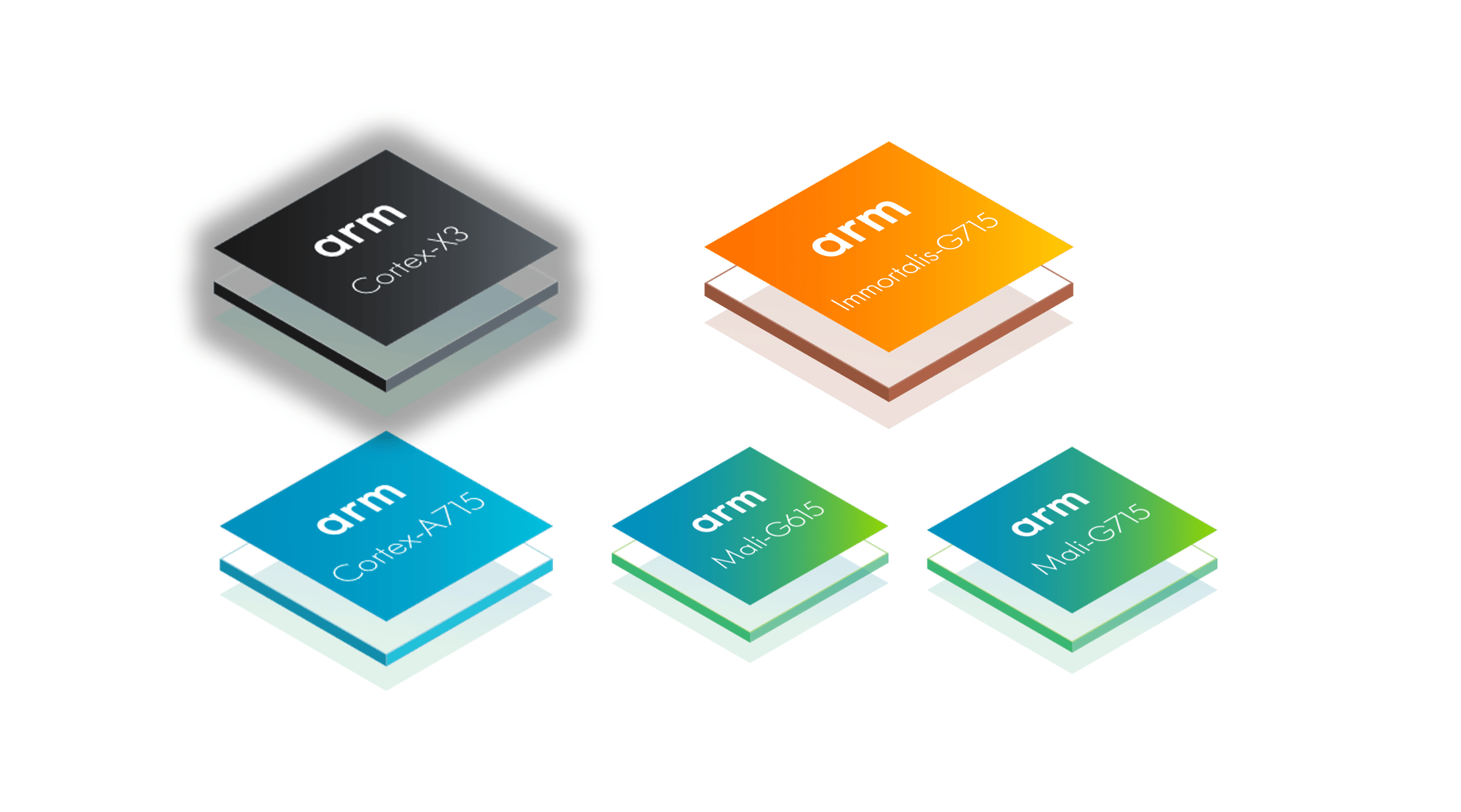 Graphics platforms
The announcement includes a new flagship GPU Arm are calling Immortalis-G715. This springs from Mali, with optimizations for 3D and with hardware-based ray tracing. Ray tracing is a powerful addition to immersive experiences, supporting realistic reflections and lighting which changes as you move through the scene. It's also computationally very expensive, hence the need for hardware support. Given lack of support in mobile gaming to this point, Arm seems to be making a forward bet. That game developers will come to embrace how this can enhance user experiences.
Mali-G715 includes variable rate shading for improved resolution around user gaze and reduce resolution outside that area, to improve performance and reduce power. And Mali-G615 upgrades the earlier 610 release. Overall, this GPU lineup is adding 15% performance over last year at 15% better efficiency.
Armv9 updates
High performance GPUs must be matched by high performance CPU clusters to deliver an end-to-end gaming experience. This release introduces the Cortex -X3, the highest performance CPU to date in their portfolio, delivering 25% performance over latest Android smartphones and 34% performance advantage over latest laptops. The Cortex-A715 offers only a 5% performance advantage over the earlier 710 but at 20% improved energy efficiency, making this a very effective "little" match to the Cortex-X3 "BIG". Another nice plus for mobile power/ performance management.
Beyond smartphones
Another interesting question in the briefing Q&A probed Arm plans outside established handset and compute server markets. What about Arm graphics engines in the datacenter or Arm PCs? Paul brushed off the datacenter graphics question as not an area of focus for Arm today but was more open to discussing the other topics.
MediaTek is at least one company that has announced plans to build Arm-based chips for Windows. Microsoft announced earlier this year their project Volterra, an Arm-based desktop PC with additional goodies. Paul said that now developers will now be able to develop on Arm, for Arm in Windows which he sees as a step change in the ecosystem. He added that with Cortex-X it is now possible to bring the performance/power advantages of Arm-based architectures to the PC world. Despite our earlier reservations, they pulled it off in the server space so why not here too? Market motivation for PCs may be a little different – perhaps a "green" advantage could be a major driver.
Finally, what about untethered xR devices? Here Paul was a bit more circumspect. Certainly, power and performance needs should play well to this GPU and CPU lineup. The issue he sees is more around a great diversity of use cases. He sees the market as still nascent. Product can build on these new platforms, helping to drive clarity in where there may be high volume use-cases with more clarity in needs. Until then, we'll all be watching with interest.
You can learn more about the release HERE.
Also read:
Synopsys Tutorial on Dependable System Design
Arm Announces Neoverse Update, Immediately Following V9
Share this post via: