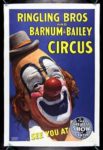 Having spent 40 years in the semiconductor industry, many years working with Arm and even publishing the definitive history book "Mobile Unleashed: The Origin and Evolution of ARM Processors in Our Devices" plus having spent more than 20 years working with China based companies, I found the recent Arm China media circus quite entertaining.
While I have zero firsthand information on this situation I do have numerous contacts and have had discussions on the topic. I also have many years of experience with Arm management, enough to know that the Arm China situation as described in the media is complete nonsense.
Rather than rehash the whole fiasco, here are links to one of the inflammatory articles and a retraction, which is quite rare for today's media. After publishing false information most sites just move on to the next topic leaving the fake news up in spite of the collateral damage. I would guess that Arm made some calls on this one, absolutely.
ARM China Seizes IP, Relaunches as an 'Independent' Company [Updated]
ARM Refutes Accusations of IP Theft by Its ARM China Subsidiary
This Arm China false narrative started as most do, with a misread publication and a provocative title with the sole purpose of feeding clicks to the advertising monster within. He didn't even get the author of the original publication's name right and that still has not been corrected:
"As Devin Patel reports..." It's Dylan Patel, he is a SemiWiki member, and he said nothing about "ARM China Seizing IP".  And by the way it's Arm not ARM. That name was changed some time ago.
The author of the misfortunate article is a prime example of the problem at hand. While not the worst by any means, he has zero semiconductor education or experience. He does not know the technology, the companies, or the people, yet flocks of sheep come to his site for the latest semiconductor news. Pretty much the same as getting accurate political information from Facebook.
One of the reasons we started SemiWiki ten plus years ago was that semiconductors did not get their fair share of media attention. TSMC was a prime example. Even though they were the catalyst for the fabless semiconductor revolution that we all know and love, very few people knew their name or what they accomplished.
Now the pendulum has completely swung in the other direction with false TSMC narratives running amok. This one is my favorite thus far:
Intel locks down all remaining TSMC 3nm production capacity, boxing out AMD and Apple
And yes that one reverberated throughout the faux semiconductor media even though it was laughably false.
Here are a couple more recent ones that went hand-in-hand:
Taiwan's TSMC asking suppliers to reduce prices by 15%
TSMC to hike chip prices 'by as much as 20%'
Imagine the financial windfall here…
The upside I guess is that TSM stock is at record levels as it should be.  There is an old saying, "There is no such thing as bad publicity" (which was mostly associated with circus owner and self-promoter extraordinaire Phineas T. Barnum). The exception of course being your own obituary as noted by famed Irish writer Brendan Behan.
With today's cancel culture, bad press can be your own obituary which is something to carefully consider before publishing anything, anywhere, at any time. Of course, there is that insatiable click monster that needs to be fed so maybe not.
Share this post via: