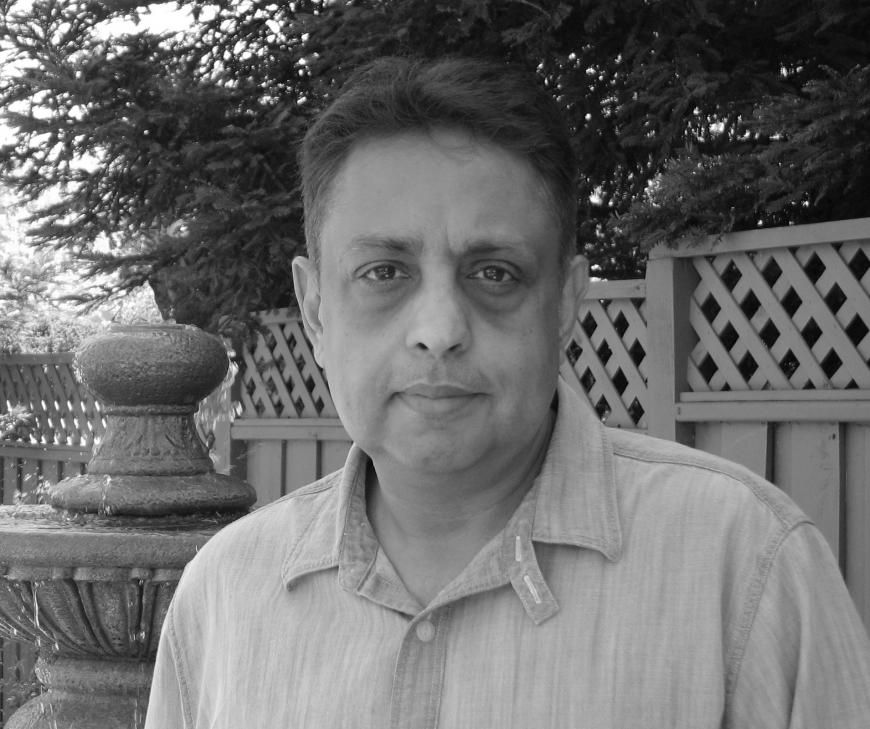 Cliosoft was one of the first SemiWiki subscribers and it is a pleasure to work with them. They have one of the busiest landing pages with more than 30 articles authored by Daniel Payne, Paul McLellan, and myself. Srinath and I have lunch occasionally and exchange ideas, observations, and experiences:
Q: What are the specific design challenges your customers are facing?
Design teams approach us when they are having issues sharing design data and collaborating between team members. Design teams are growing and hiring talent wherever it is available. Design flows are complex, often using tools from different EDA vendors. Efficiently sharing design data across multiple design centers is a requirement even for small startups.
Q: What does your company do?
ClioSoft provides design data management solutions integrated seamlessly into design flows from all the leading EDA vendors. We provide collaboration, revision control, release management, access controls, IP management & reuse – features similar to what software configuration management (SCM) systems provide for software development teams. Our solutions are design-aware. For instance, users can run commands on an entire design hierarchy or invoke a visual comparison between two revisions of a schematic or layout. We refer to our solutions as Hardware Configuration Management (HCM) because they are built from the ground up to meet the needs of hardware design teams.
Q: Why did you start/join your company?
I have been in EDA software development for over thirty years. I started my career in the early days of commercial EDA with Silvar-Lisco. After that I worked in engineering and management positions at Synopsys and Vantage Analysis Systems. When Vantage was acquired by Viewlogic, a few of us left to start a consulting company called Proxy Modeling. Our consulting assignments often led to streamlining flows and helping set up revision control and design management strategies. Since I had several years of software development experience I had used SCM systems like Apollo Computer's DSEE and IBM's Clearcase. I soon realized that SCM systems were not always ideal for managing hardware design data. Software is typically made up of relatively small text files that users create. Hardware designs are often done by graphical tools like schematic or layout editors that generate loads of files and many of them are large binary files. So I founded ClioSoft to provide a revision control and configuration management systems that was built to meet the challenges of hardware design.
For a more detailed history:
http://www.semiwiki.com/forum/content/2011-brief-history-cliosoft.html
Q: How does your company help with your customers' design challenges?
As more members are added to customer teams, the individual designer's productivity suffers because more time is spent coordinating and sharing data and information. ClioSoft's solutions grease the wheels to improve team productivity. Designers can efficiently share design data with their team members whether they are sitting in the next office or across the world. All changes are tracked and this improves accountability and visibility and everyone knows what is happening in the project. Our tools provide insurance against mistakes and peace of mind that the design team taped out using all the correct versions of design files. As teams get more comfortable with using our solutions, the holy grail of design reuse becomes much easier and more practical.
Q: What are the tool flows your customers are using?
We support a variety of different flows from digital front end to analog/ mixed-signal and even PCB designs. We have a close relationship all the major EDA vendors and have seamless integration with Cadence Virtuso, Mentor Pyxis, Synopsys Custom Designer & Laker (previously SpringSoft) and have just added integration with Agilent ADS. Using our Universal DM Adaptor technology, a rule-based system, customers manage data from a variety of flows such as Cadence Allegro, Mentor BoardStation, etc.
Q: What will you be focusing on at the Design Automation Conference this year?
We will be focusing this year on SOS viaADS – our integration with Agilent's Advanced Design System. This product is the result of close cooperation between Agilent and ClioSoft engineering teams over a period of 18 months. It is a deeply integrated solution that provides revision control and collaboration in the ADS flow for both Windows and Linux platforms. Many of our customers use ADS along with other flows like Cadence Virtuoso. Now ADS users will be able to get the same benefits as Virtuoso users and they will be able to manage all their design data in one SOS project repository.
Here is a link to the press release:

http://www.cliosoft.com/news/press/pr_2013_05_07_agilent.shtml
Also see Cliosoft at #50DAC:
http://www.cliosoft.com/dac/
Q: Where can SemiWiki readers get more information?
http://www.semiwiki.com/forum/content/section/397-cliosoft.html
ClioSoft is the premier developer of hardware configuration management (HCM) solutions. The company's SOS™ Design Collaboration platform is built from the ground up to handle the requirements of hardware design flows. The SOS platform provides a sophisticated multi-site development environment that enables global team collaboration, design and IP reuse, and efficient management of design data from concept through tape-out. Custom engineered adaptors seamlessly integrate SOS with leading design flows – Cadence's Virtuoso® Custom IC, Synopsys' Galaxy Custom Designer, Mentor's IC flows, and SpringSoft's Laker™ Custom Layout Automation System. ClioSoft's innovative Universal DM Adaptor technology "future proofs" data management needs by ensuring that data from any flow can be meaningfully managed. The Visual Design Diff (VDD) engine enables designers to easily identify changes between two versions of a schematic or layout by graphically highlighting the differences directly in the editors.
Also Read
Agilent ADS Integrated with ClioSoft
Share this post via: