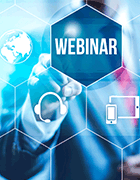 As I have written before, IoT looks to be a key driver for design starts and future semiconductor revenue growth which is why we wrote "PROTOTYPICAL" and included a field guide to FPGA Prototyping. If you want to get funding for your new IoT chip project, having a working prototype is a good thing, absolutely. If you want to take a look at the latest IoT articles on SemiWiki just click "IoT" in the navigation bar above, right between ARM and Automotive.
I don't want to scare you but for the past ten years smartphones have been driving the semiconductor industry. In fact, today semiconductor growth depends on it. Unfortunately, a recent report by IDC predicts a sharp reduction in smartphone shipments from 10%+ in 2015 to 3% in 2016. Ouch!
So let's get some IoT designs started and the key to IoT design is of course low power, and when you mention low power design ANSYS should come to mind, which brings us to the webinar in question:
Designing Low-Power IoT Systems
The Internet of Things (IoT) is a vast network of interconnected devices that communicate with each other wirelessly or over the internet to monitor systems, transmit data and change states of devices. It is already improving our lifestyles, healthcare methods, industrial productivity, and business models. The technologies involved in the design of products and services include smart and autonomous sensor systems, cloud infrastructure, big data analytics, wireless communications and cybersecurity.

Date: June 9, 2016
Time: 11:00 AM – 12:00 PM (EDT)
REGISTER
Attend this webinar to learn how ANSYS engineering simulations can help you to meet the challenges of the IoT. Discover how to validate and even improve the power consumption, lifespan, reliability and overall integrity of this new generation of sensors. The key is maximizing the efficiency/cost ratio and optimizing the productivity of relatively simple, inexpensive systems for a very attractive market.

And the nice thing about webinars is that, even if you can't make the programmed time, if you register in advance you will get a friendly reminder when the replay is up. And here is a special offer: If you attend this webinar I will send you a free PDF copy of "PROTOTYPICAL". Such a deal!
The first half of "PROTOTYPICAL" is a concise history of FPGA-based prototyping. The second half of "PROTOTYPICAL" is an all-new Field Guide titled "Implementing an FPGA Prototyping Methodology" authored by the teams at S2C. It looks at when design teams need an FPGA-based prototyping solution, how to choose one, and how to be sure the platform is scalable including a look at the latest cloud-based implementations. It then dives into the methodology: setting up a prototype, partitioning, interconnect, debugging, and exercising a design. It's a practical view of the questions teams have and the issues they run into, and how to solve them.

Share this post via: