Analog and Mixed-Signal (AMS) designers are facing more challenges than ever, so where can they go to get some relief? One place is a half-day seminar scheduled for May 16th in Bridgewater, New Jersey. SemiWiki has teamed up with Tanner EDA, Abbot Labs and SoftMEMS to present topics of:
True collaborative design enabled through database interoperability and simplified design data re-use,
Efficient design work-flow practices, and
Advanced capabilities: high-performance/capacity SPICE simulation, parasitic extraction & 3D design/analysis.
I will be presenting remotely, while three three other professionals will be on hand to present and answer your questions. Barry Bass is an AMS designer at Abbott Point of Care, and he'll be sharing his design experiences. Mary Ann Maher used to work at Tanner EDA, then started up her own MEMS company. Karen Lujan is an expert tool user from Tanner EDA.
Agenda
[TABLE] style="width: 500px"
|-
| 8:30
| Seminar registration & light breakfast
|-
| 9:00
| Welcome and Introductions
|-
| 9:15
| Leveraging the EDA Ecosystem for Productive Innovation: Daniel Payne, SemiWiki
|-
| 10:00
| Case Study: Barry Bass, Abott Labs
|-
| 10:30
| Break
|-
| 10:45
| 3D Design and Analysis for improved DFM, Mary Ann Maher, SoftMEMS
|-
| 11:15
| Live Product Demo with Q&A, Karen Lujan, Tanner EDA
|-
| 11:45
| Wrap Up
|-
| 12:00
| Lunch
|-

The Tanner Mixed-Signal IC and MEMS experts will be on-hand after lunch to learn about your current design challenges and discuss how Tanner EDA tools might help mitigate them.
Featured Speakers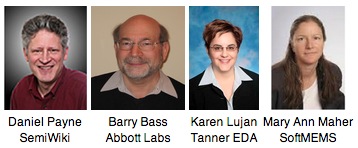 When and Where
Thursday, May 16th
Hilton Garden Inn
500 Promenade Blvd.
Bridgewater, NJ 08807
Phone: 732-271-9030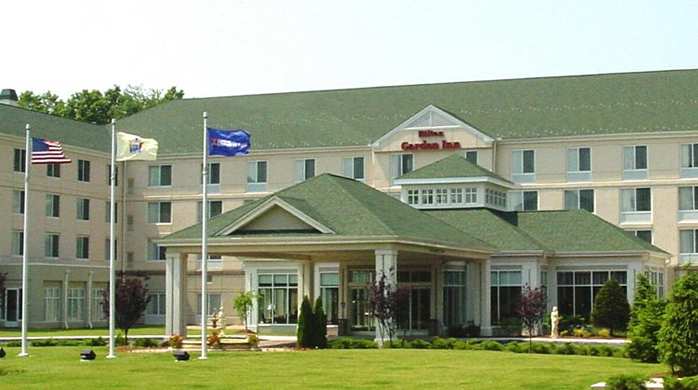 Tanner EDA provides a complete line of software solutions that catalyze innovation for the design, layout and verification of analog and mixed-signal (A/MS) integrated circuits (ICs). Customers are creating breakthrough applications in areas such as power management, displays and imaging, automotive, consumer electronics, life sciences, and RF devices.

A low learning curve, high interoperability, and a powerful user interface improve design team productivity and enable a low total cost of ownership (TCO). Capability and performance are matched by low support requirements and high support capability as well as an ecosystem of partners that bring advanced capabilities to A/MS designs.

Founded in 1988, Tanner EDA solutions deliver the right mixture of features, functionality and usability. The company has shipped over 33,000 licenses of its software to more than 5,000 customers in 67 countries.
lang: en_US
Share this post via: