Most IC designs are developed by a team of professionals, often separated into distinct groups like front-end and back-end, logical and physical designers. Circuit designers use tools like schematic capture at the transistor-level to create a topology, then begin simulating the netlist with a SPICE simulator. Layout designers can manually place transistors, contacts, vias, cells and interconnect between cells. How should the circuit designers communicate their layout preferences to the layout designers?
A recommended approach is to use Schematic Driven Layout (SDL), a technique where on the front-end you can start to control where the initial placement of physical transistors and cells will happen, all without having to be an IC layout expert. Every schematic device gets a corresponding layout device, reducing the amount of time spent in LVS (Layout Versus Schematic). Time to market is the familiar driver in all electronics companies, so saving time by using an SDL flow can really help out.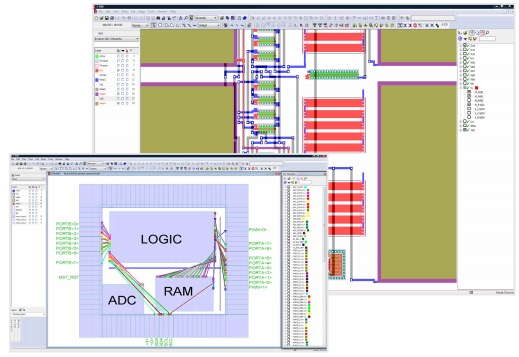 There's a webinaron this topic scheduled by Tanner EDA for Tuesday, December 16th at 11:00 AM Pacific time. Expect to learn the following concepts:
Schematic Capture with the

S-Edit

tool
Layout editing with the

L-Edit

tool
Schematic Driven Layout (SDL) starting with S-Edit
Using assisted routing in an SDL design flow
Eliminating manual routing
ECO tracking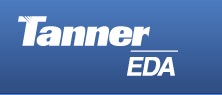 Related – IC Place and Route for AMS Designs
Both circuit design engineers and layout designers would benefit from attending this SDL presentation. From past Tanner EDA webinars I know that the presenters use the EDA tools live, instead of just canned screen shots. Thuong U is the AE doing the presentation, and he has 13 years of experience with these EDA tools.
Related – Adding a Digital Block to an Analog Design
Manual routing is a technique often used in AMS designs in order to get tighter control over matched device requirements, however by adding assisted routing you can get results more quickly while maintaining the accuracy. Schematic Driven Layout isn't just offered by the big three in EDA, so having this at Tanner EDA gives you some choice in buying tools for your next AMS project.
Webinar
Register for this free webinar online.
Related – Affordable AMS EDA Tools at DAC
Share this post via: