I just had to drive my car 7 miles from Tualatin, Oregon to visit with an EDA veteran who has played a lot of diverse roles in his career, including: IC Mask Designer, Layout Manager, Account Manager, Business Development, Director, Foundry Relations Director. His name is John Stabenow, with Mentor, a Siemens Business, and we met in Wilsonville, Oregon last month to talk about Tanner EDA. I've known John for awhile and he's worked with all three major EDA vendors over the years, so has a really deep perspective especially on the IC side.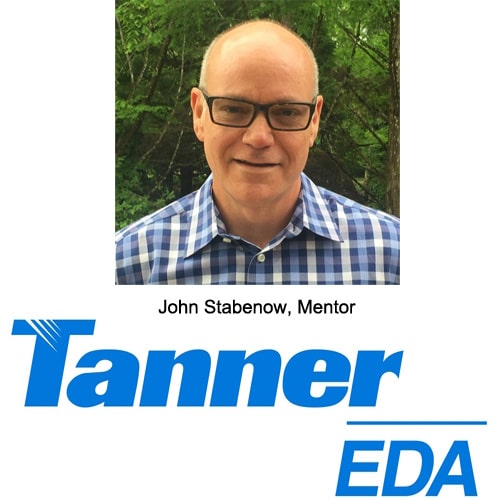 Q&A
Q: What is the sweet spot for companies using Tanner EDA tools these days?
Our IC design customers are using 28nm and above nodes, often building diverse IoT systems that may even use MEMS, RF and require AMS IP.

Q: Can you name a trend among Tanner EDA customers doing IoT designs?

Sure, in the past there were separate companies doing sensor design and chip design, but now we see these sensor component companies branching out into doing their own chip designs that connect to the sensors. The IoT is really about sensor-driven design, and IoT edge systems are using lots of sensors.

Q: How about getting started with an IoT that uses a processor core?
We've partnered with ARM so that you can do a core-based design concept using an ARM M0 or M3 at no cost, in order to get your project started. It's part of the ARM DesignStart program and we started this back in 2016.

Q: I mostly think about Tanner EDA as full-custom IC tools, so how do you get digital tools like P&R or synthesis?
Mentor has a lot of digital implementation technology, so we make available a version of Nitro for P&R and Oasys-RTL for synthesis to Tanner EDA users. For smaller designs you can choose to use the Tanner EDA Place and Route tool within the Tanner L-Edit tool.

Q: Are Tanner tools only available on the Windows platform?
Historically the Tanner EDA tools were first offered on the Windows platform, then we've expanded that to include Linux using the Wine technology. On a side note, 2018 marks Tanner's 30th anniversary, which I think makes Tanner a little older than Virtuoso.
Q: Where do I get a PDK when using Tanner tools?
We have a PDK team at Tanner where they create, QA and migrate all of the kits, collaborating with the foundries to create iPDKs.
Q: Any new tools coming out of Tanner recently?
You bet, there's Tanner Designer, it's a tool for analog verification management where you can track all of your tests in one place and determine how complete your testing plan is. The tools uses an Excel interface, so it's intuitive to learn and setup, supporting simulators like: T-Spice, Eldo and AFS.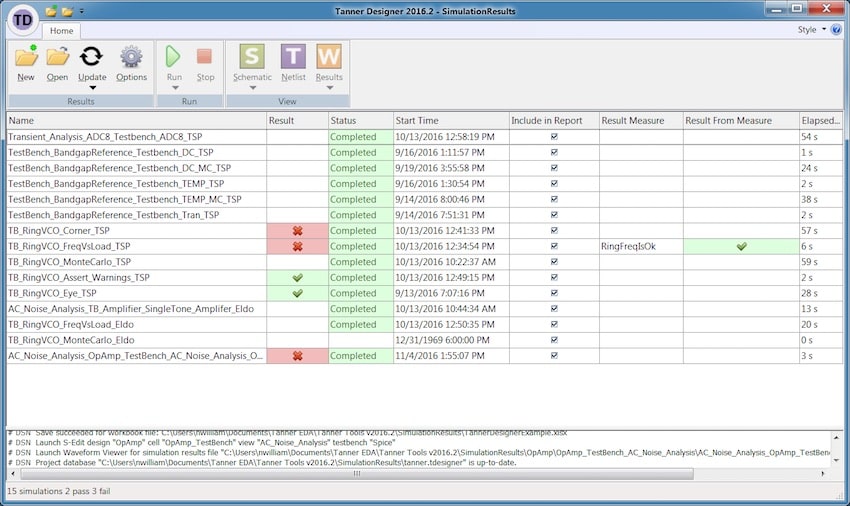 Q: Mentor has a lot of SPICE circuit simulators, so what do you recommend for Tanner users?
It depends a little on the customer. For some of our customers, we suggest that for day to day usage give T-Spice a try, then at sign-off you can switch to either Eldo or AFS simulators. IoT designers doing RF circuits will want to work with Eldo RF. Our enterprise customers are asking for Eldo or AFS, so we have integrations to both.

Q: Can I do photonic chip designs with Tanner tools?
Yes, you take a combination of the L-Edit tool and Luceda IPKISS.eda to enable photonic IC layout design for things like an Arrayed Waveguide Grating (AWG) with our Filter Toolbox, and also use our library of photonic components. We also have a strong partnership and mutual customers with Lumerical.
Q: What should I expect in future releases of Tanner tools?
You will see layout productivity improvements that will include layout generators, stay tuned.
Q: I know that Mentor acquired Tanner EDA, but now Mentor was acquired by Siemens, so how's that all going?
The Siemens acquisition of Mentor has been one of the smoothest transitions ever, we still have our Tanner identity and are in growth mode for our product revenue and number of customers. Tanner EDA is bringing new customers into Siemens that they have never seen before. About 35-40% of new Tanner customers are new to Mentor. This acquisition by Siemens has been good for Tanner EDA.
Q: SoftMEMS was a partner of Tanner EDA, so how is that relationship doing?
Tanner EDA and SoftMEMS are still active and collaborating quite well in the field. There's an on-demand webinarthat shows you more about the technology.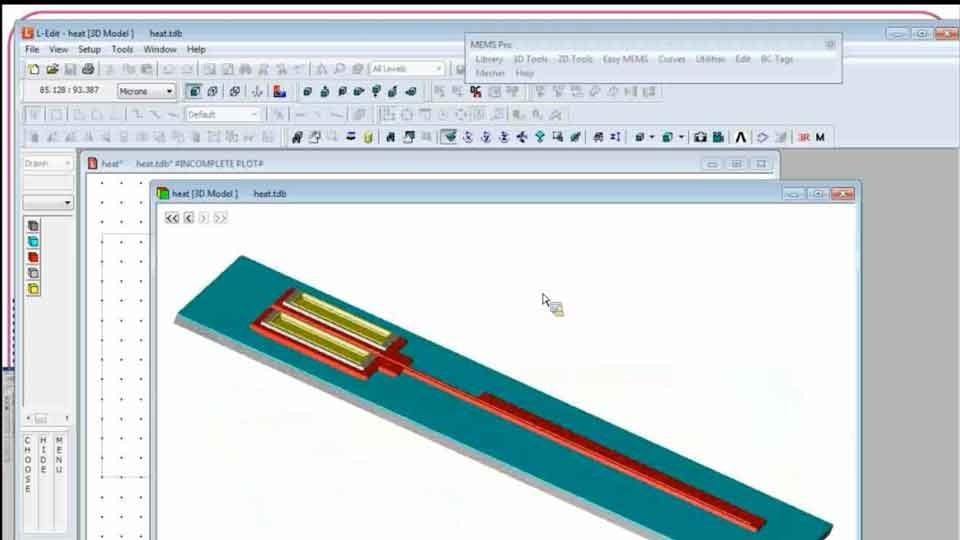 In the MEMS area we're winning new customers, even beating Coventor tools.
Related Blogs
Share this post via: