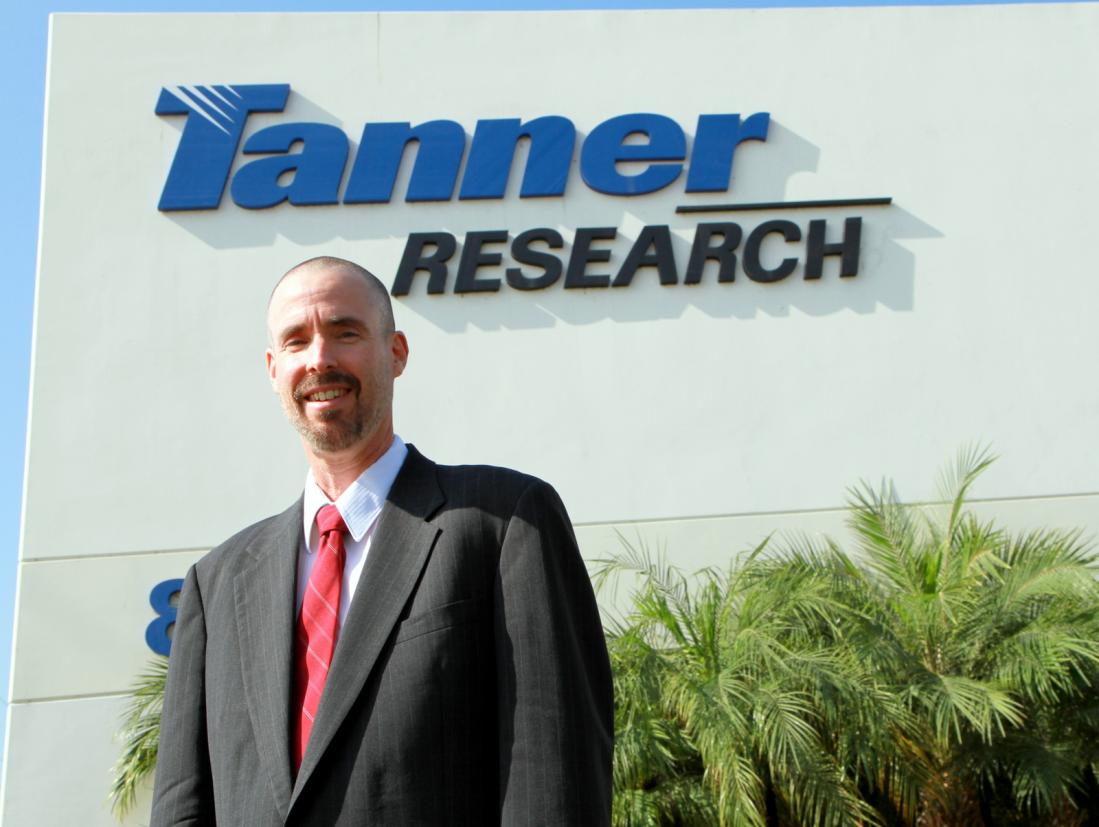 While founder John Tanner, PhD, got his initial exposure to the TTL Cookbook and CMOS Cookbook as an undergraduate, it was his experience as a Caltech graduate student that forged his early path in EDA. In 1979, while enrolled in a VLSI design course at Caltech, John and his classmates received a pre-print of Carver Mead's seminal textbook. It was the VLSI course that opened his eyes to the broader canvas for circuit design. Later, as a graduate student in the computer science department, John completed an Introduction to CAD class where he had the task of writing software. That set the groundwork for Tanner EDA's L-Edit product.
The impetus for Tanner Research (and later Tanner EDA – a division of the company) came about because John had started a small company with three classmates. The four had an idea for a chip and decided to program their own software for the chip design in lieu of using an expensive CAD workstation. The software tools created for that start-up became so popular that Tanner Research was formed to serve the needs of IC and (a bit later) MEMS designers — especially analog and mixed-signal (A/MS) designers — worldwide.
Over the years, Tanner's extensive experience with ICs and other electronic components made it apparent that few robust and cohesive tool flows existed for the creation of innovative full-custom, analog, mixed-signal and MEMS chips. This gap motivated the development of front end tools (schematic capture, Spice simulation, and waveform analysis) and of physical verification (DRC & LVS).
Tanner EDA is a business unit of Tanner Research. The company was founded in 1988 as a means to develop and market EDA tools offering high productivity and compelling price-performance. Tanner EDA is now the thriving core of an established corporation that employs ~65 people and has remained privately held and debt-free since inception. It has received a number of awards, including being named to the Deloitte & Touche Fast 50 list of companies.
Tanner EDA prides itself on delivering just the right mixture of features, functionality and capability to designers of A/MS and MEMS devices. The company has shipped over 33,000 licenses of its software to more than 5,000 customers in 67 countries. Customerssuch as Phillips, Catalyst Semiconductor, Flir, Honeywell, Jet Propulsion Laboratory, NEC, Ricoh Company Ltd., Sarnoff Corporation, Xerox Corporation and others rely on these tools to help them speed from concept to silicon efficiently. Some of the products designed with Tanner EDA tools include imaging technology for the Mars Rover, components for Bluetooth peripherals and thermal management sensors for cell phones and notebook PCs.
Tanner EDA tools provide a low learning curve, high interoperability, and a powerful user interface to improve design team productivity and enable a low total cost of ownership (TCO). Capability and performance are matched by low support requirements and high support capability as well as an ecosystem of partners that bring advanced capabilities to A/MS designs.
Tanner Research's other business unit, Tanner Laboratories, conducts advanced research and development under government contract, with an emphasis on image processing and MEMS design and fabrication. Tanner Laboratories also has fabrication facilities for MEMS and other devices. This feedback loop between MEMS designers and fabrication has resulted in more MEMS designs being created with Tanner tools than with any other EDA tools.
Tanner EDA's fully-integratedsolutions consist of tools for full-custom analog designers, mixed-signal designers, and MEMS designers. Recent partnerships with Berkeley Design Automation (BDA), Aldec, Inc., and Incentia Design Systems have resulted in several expanded product offerings that extend and deepen the range of designs and application areas. Tanner EDA's innovative solutions are used in a range of applications in power management, next-generation wireless, consumer electronics, displays and imaging, life sciences, automotive and RF market segments.
Tanner EDA is headquartered in Monrovia, Calif. It sells its products through distributors in Europe, China, Singapore, Malaysia, Indonesia, Hong Kong, India, and Israel and directly in North America, Japan, Taiwan, and selected markets in the rest of the world (ROW).
Share this post via: