I learned about MEMS layout automation at a webinar in December and plan to attend another webinar next week on April 10thwhere two companies have created a MEMS-IC co-design flow, Tanner EDA and SoftMEMS. The big challenge is to ensure that the MEMS and electronic parts of a new design will simulate correctly before committing to production by using co-design techniques. Just doing verification of MEMS separate from verification of the IC will not guarantee that the combined MEMS-IC will function, so you have to use co-design. By simulating the complex interaction between MEMS-IC you can verify correct operation, that's why co-design saves time by getting the system correct the first time instead of multiple iterations.
Co-Design Tool Flow
Basic MEMS layout is done with the L-Edit tool from Tanner EDA, then SoftMEMS has added extensions to L-Edit for MEMS-specific layout tasks. Here's what the overall co-design tool flow looks like:
This co-design flow has the crucial analysis steps to validate that both MEMS and IC are simulating correctly prior to production.

Layout Editing in MEMS Pro
Webinar Objectives
· Creation of 3D models of devices from Tanner EDA's L-Edit layout for virtual prototyping
· Creation of MEMS-specific layouts using SoftMEMS extensions to L-Edit
· Links to 3D FEM/BEM simulators – such as ANSYS, COMSOL, Oefelie
· Simulation of MEMS/electronics using T-Spice with SPICE, Verilog-A and C-code
· Modeling of packaging effects on MEMS sensors
· MEMS-specific design rule checking
Tanner EDA
In the co-design flow the tools from Tanner EDA are: W-Edit, S-Edit, T-Spice, LVS, L-Edit, DRC.
SoftMEMS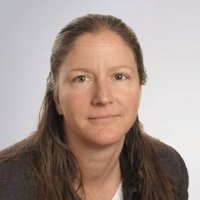 Dr. Mary Ann Maher founded SoftMEMS in 2004 however before that she worked at Tanner EDA where the MEMS Pro tools where developed in 1997. Her company headquarters are in Los Gatos, CA and they have goups in both Grenoble, France and Cairo, Egypt. This France/Egypt connection reminded me of how Mentor Graphics acquired Anacad in Grenoble which also has a group in Egypt.
Webinar Details
This webinar is free however you do have to signup for it. Attend on Tuesday, April 10th at 8:30AM Pacific (11:30AM Eastern). If the webinar on MEMS-IC co-design looks like an interesting approach for your projects then you can consider evaluating the Tanner EDA tools at no cost.
Share this post via: