My friend and fellow blogger Kurt Shuler wrote recently, "DAC Is Dead? Long Live DAC!", which is worth a click over. In addition to providing a nice attendance graph and the top three reasons why it is NOT all rosy, Kurt suggests colocating DAC with other conferences (DESIGN West) but fails to mention SEMICON West.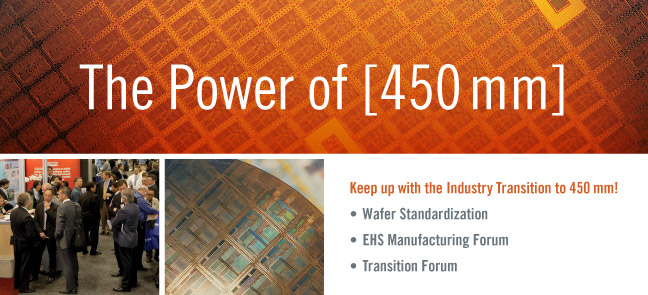 SEMICON West is the flagship annual event for the global microelectronics industry. It is the premier event for the display of new products and technologies for microelectronics design and manufacturing, featuring technologies from across the microelectronics supply chain, from electronic design automation, to device fabrication (wafer processing), to final manufacturing (assembly, packaging, and test). More than semiconductors, SEMICON West is also showcase for emerging markets and technologies born from the microelectronics industry, including micro-electromechanical systems (MEMS), photovoltaics (PV), flexible electronics and displays, nano-electronics, solid state lighting (LEDs), and related technologies.
More than 30,000 people routinely attend SEMICON West compared to DAC's 7,000 or so. Take a look at SEMICON's event calendar and see the synergy for yourself. Here are some of the EDA specific talks:
Even more interesting, GLOBALFOUNDRIES CEO lands the opening keynote with Foundry-driven Innovation in the Mobility Era:
The Mobile Era is clearly upon us. Mobile devices are outselling PCs. More people access the internet through their phone or tablet than their desktop. Semiconductor consumption by mobile applications surpassed that of PCs last year for the first time. What does this all mean to the electronics industry, and the semiconductor infrastructure that supports it?
The Mobile Era introduces new challenges and new types of players. A much more complex and interconnected ecosystem defines this new reality, and companies are jockeying for position to align with the right partners and technologies.
At the semiconductor level is it clear that the old manufacturing model won't support the needs of this dynamic new landscape. The foundry-based model, which has spurned so many fabless success stories over the past two decades, will continues to be a key driver behind this mobile revolution, and in fact will assert more influence and innovation than ever before. As successful as this approach has been, like all living organisms, especially those in electronics, we have to continue to evolve. Clearly, we must change – Call it Foundry 2.0………
Which is followed by several more GF presentations:
Looking good SEMICON West, I would colocate with you anytime! I hope to see you all there!
lang: en_US

Share this post via: