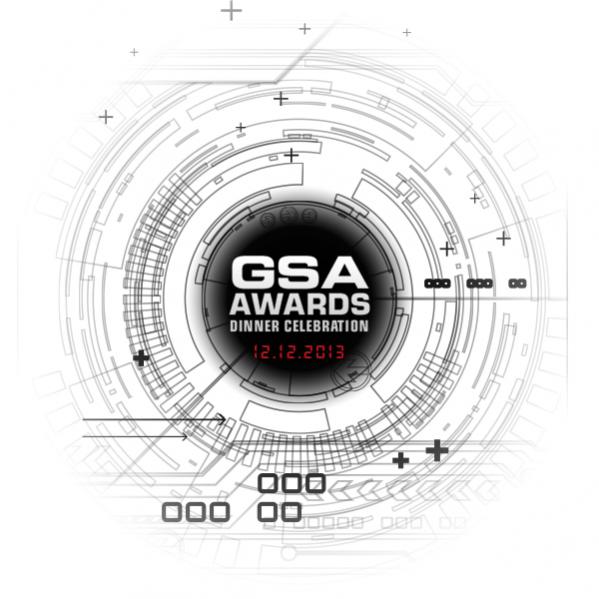 GSA has award for various categories that are presented at their annual awards dinner. This year's dinner will be on Thursday December 12th at the Santa Clara Convention Center.
Some of the awards have now passed their cutoff date. But a few remain open until July 12th (hurry, just one more week):
Startup to Watch Award
Most Respected Private Semiconductor Company Awards
Outstanding Asia-Pacific (APAC) Semiconductor Company Award
Outstanding Europe, Middle-East, Africa (EMEA) Semiconductor Company Award
There are also several awards for public companies:
Best Financially Managed Semiconductor Company
Most Respected Public Semiconductor Award (>$1B sales)
Most Respected Public Semiconductor Award ($251M to $1B sales)
Most Respected Public Semiconductor Award ($100M to $250M sales)
Analyst Favorite Semiconductor Company Award
Public companies do not need to be nominated since they are assessed based on public financial data. But private companies and individuals do need to be nominated on one of these forms.
If you want to attend the dinner (either as an individual or as a company purchasing a whole table) then the details are here. The dinner is made possible by sponsor TSMC as well as some other general sponsors. December 12th at 7pm, Santa Clara Convention Center.
The keynote speaker at the dinner is Cory Booker, the mayor of Newark NJ.The Honorable Cory A. Booker is the Mayor of Newark, New Jersey. He took the oath of office as Mayor of New Jersey's largest city in July 2006 following a sweeping electoral victory, and was re-elected for a second term in another overwhelming majority in 2010. Mayor Booker brings his passion for social change to the podium. Sharing stories informed by real life, Mayor Booker demonstrates the need for everyone to take responsibility to help this nation live up to its promise. Mayor Booker also sheds light on the necessary reform government needs to undergo to become equipped to deal with the challenges of modern times. Drawing from a deep belief in service and social justice, Mayor Booker inspires audiences to greater civic responsibility and issues a call to action for America.
Full details of all the awards, including the small print ("must be a semiconductor company" etc) are on the GSA website here. This is also where you can find links to the nomination forms.
Also, don't forget the annual GSA Entrepreneurship Conference is at the Computer History Museum on July 18th. It is from 3.30pm to 8.30pm (note the slightly unusual time). Details are here. There is no charge but you must register. The full program, including details of the panels and the speakers is here.

Share this post via: