At the recent GSA Entrepreneurship Forumone of the panelists was Angel Orrantia of Innopartners who are trying a novel approach to funding startups in the semiconductor space and the surrounding ecosystem.
It seems things got started with an innovation center inside SK Hynix. Just in case you have forgotten, Hynix is the newish name for Hyundai Electronics (the name comes from HYundai electroNICS) which subsequently merged with LG Semiconductor. In 2012 SK group acquired a 21% share of Hynix. The corporate structure is complex, but the important bits are that SK Telecom is the parent of SK Hynix and of SK Telecom Americas inside which is the Innopartners Innovation Center where Angel works. Phew.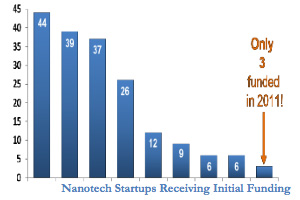 SK had historically grown by identifying and acquiring companies (like, well, Hynix) but it was getting historically hard to find companies to build the portfolio since the innovation model of venture capital funding was broken in this area. VCs only want to invest in companies that have a chance of being the next Instagram or Dropbox. For instance, in 2003 there were 44 semiconductor/nanotechnology companies funded; in 2011 just 3.
So if there are no companies to harvest then it is time to create your own garden and grow some yourself.
So in April this year Innopartners was founded here in Silicon Valley (in Sunnyvale in temporary quarters while the building they will eventually occupy is being built). They have been actively looking for investments for a few months and close to closing the first few (two expected by the end of August, 3-5 by the end of the year).
The investment model is to bring companies into the incubator for 6-12 months, although there is no fixed timetable. That gets them through to the seed stage where a prototype exists, or some data is validated. They then look for strategic investors. Strategic is a sort of code word in the investment world meaning companies that are not just financial: they are at least potentially interested in the technology for use internally. SK also have SKTA which can invest along with strategic (and even VCs if there are any interested) for a 2-3 year funding horizon.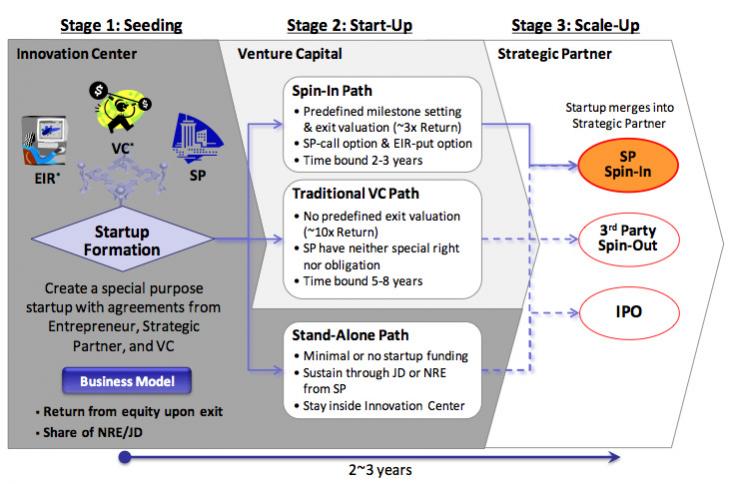 The intention is that eventually the company will be acquired by a strategic partner. This could be SK Telecom or Hynix but there is no obligation to feed all investments back inside in that way, it depends on who the most appropriate partner is. For example, a materials company might find a home in a semiconductor equipment company. Since Hynix builds semiconductors, of course, it might still benefit strategically from the investment even without acquiring it. Or, like so many startups, the precise business might have morphed into something else and no longer be as good a match.
The SK Innopartners white paper is here.

Share this post via: