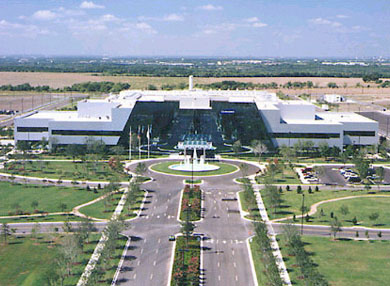 So where in the world do you think semiconductor manufacturing is increasing the fastest? OK, Taiwan, that was pretty easy. But in second place, with over 20% of the world's semiconductor equipment capital investment is the US. Growing faster than Europe, China, Japan and equal with Korea.
This was not the case half a dozen years ago. Intel was building its first fab in China at Dalian. AMD was ramping Dresden (Germany). Most semiconductor companies were transitioning to fab-lite models with modern processes being manufactured in Asia, and old fabs being milked using non-leading-edge processes. It seemed inevitable that semiconductor manufacturing would mostly be outsourced just like most other manufacturing.
And then suddenly it wasn't. Just like GE seems to be doing in white goods (interesting article in the Atlantic here), suddenly new and expanded fabs are sprouting all over the US. AMD spun out their manufacturing to form GlobalFounries and one of the first decisions was to build a brand new state-of-the-art fab in Saratoga in upstate New York. Samsung decided to more than double their large fab in Austin, Texas, which I believe will be the biggest fab outside of Asia. Micron is expanding. Intel is expanding in Oregon and Arizona.
In 2013, it looks like over $8B will be spent on semiconductor equipment to outfit these new or expanding fabs. According to SEMI, the equipment company consortium:
Intel will spend up to $3.5 billion, primarily at their Fab 42 in Arizona and Dx1 Fab in Oregon
GLOBALFOUNDRIES will invest $1.2-$1.8 billion on equipment at their new fab in New York
Samsung will spend $1.8-$2.5 billion to increase capacity at their Austin facility
Micron, CNSE (NanofabX for G450C), IBM, and Maxim may collectively spend up to $1.5 billion in equipment this year
The numbers are expected to be even bigger in 2014.
See the SEMI report on this topic here.
And in case you've never heard of SEMI:
The industries that comprise the microelectronics supply chain are increasingly complex, capital intensive, and interdependent. Delivering cutting-edge electronics to the marketplace requires:

Construction of new manufacturing facilities (fabs)

Development of new processes, tools, materials, and manufacturing standards

Advocacy and action on policies and regulations that encourage business growth

Investment in organizational and financial resources

Integration across all segments of the industry around the world
Addressing these needs and challenges requires organized and collective action on a global scale.
SEMI facilitates the development and growth of our industries and manufacturing regions by organizing regional trade events (expositions), trade missions, and conferences; by engaging local and national governments and policy makers; through fostering collaboration; by conducting industry research and reporting market data; and by supporting other initiatives that encourage investment, trade, and technology innovation.

Share this post via: